the winning Instructable!

Congratulations to Ed Lewis, aka Fungus Amungus, who created an all-around fantastic Instructable for using Google SketchUp with Ponoko 3D printing to win the Google + Ponoko Challenge.
His prize package is worth $1,500 and includes a Google SketchUp Pro license, a 12 month subscription to Ponoko Prime, plus a $537 Ponoko digital making voucher.
In the Instructable, Lewis walks you through 7 easy steps to go from a simple cube in SketchUp to a 3D printed, level-3 Menger sponge. (Shown below in Ponoko's durable plastic.)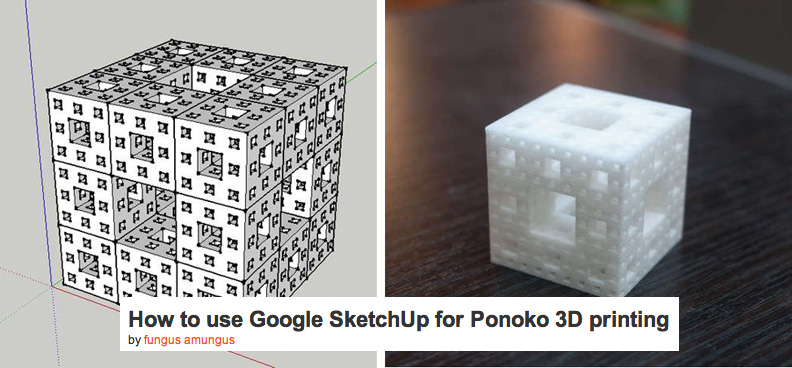 When asked what he likes about SketchUp, Lewis answered "I like that I can quickly jump in and get a 3D rendering of an idea out in a few minutes. For getting an idea across to someone, it often takes less time to make a model than it does to describe it verbally. You can quickly move on to the stage where you're trying out several different variations, which is great because that's the fun stuff.
I've tried a couple of other 3D programs and they're pretty amazing, but for my purposes SketchUp is my go to program. Having a free version means I can share ideas with anyone else in the world. I can push a project as far as I want to, put up the file, and then see someone else take it even further. That's awesome."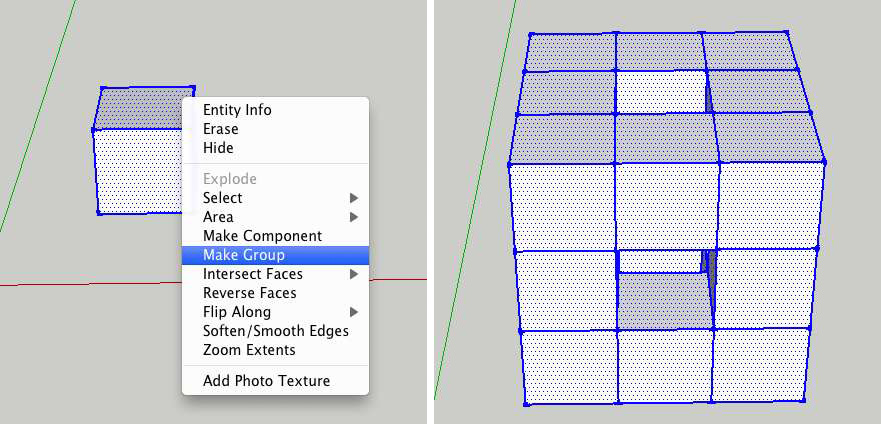 His "How to use Google SketchUp for Ponoko 3D Printing" is an accessible how-to guide and great first project for anyone new to SketchUp and Ponoko 3D printing.
It's also just one of 107 Instructables Lewis has contributed to the Instructables' site since 2005. There's no doubt he'll be making the most of his Google SketchUp Pro license, 12 month subscription to Ponoko Prime, and hefty digital making voucher.
"I plan on prototyping some ideas that I've had on the backburner for a while. I'm curious to try out more materials and play around. Hopefully a couple of them will work out, and I'll open a store to see if anyone else is interested in what I'm making."
One last word from Mr. Lewis: "A big "thank you" to Google and Ponoko. I've been using SketchUp for a few years and am happy to see it continue to grow. Also, it's great to see more and more tools of creation being opened up to everyone."
Drop some props to Ed in the comments and jump in to your first
SketchUp–>3D Printed project with his winning Instructable!