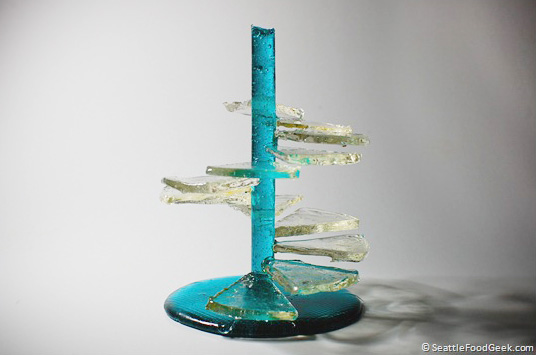 learning from your isomalten mistakes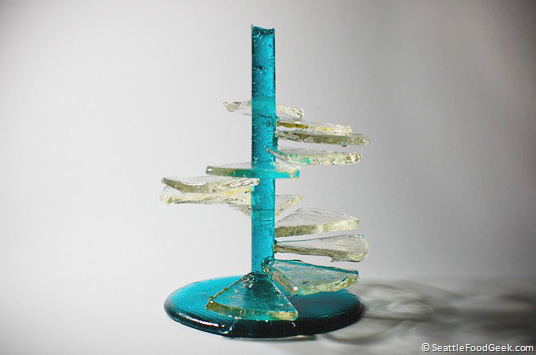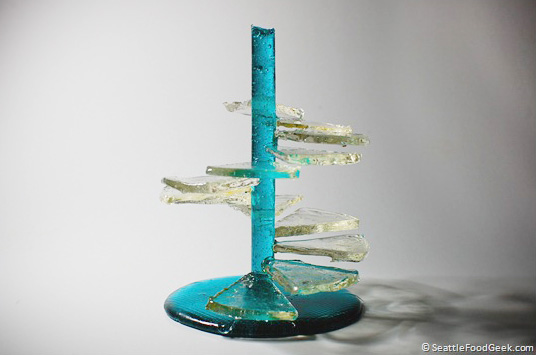 Seattle Food Geek recently posted an equally amusing and interesting article on the not-so-successful attempts of Seattle resident Scott to create a scale model of the Seattle Central Library from a sheet of sugar.
The article begins:
"I had this grand idea for a "gingerbread" house this year: a scale replica of the Seattle Central Library building – one of the few modern architectural landmarks of our city, and a magnificently example of complicated geometry. I planned on making the whole thing out of sugar, since the library building has an all-glass exterior.
And, to top things off, I was going to laser-cut all of the pieces I needed, since the project clearly wasn't geeky enough to begin with.
Instead, I ended up with this 6" spiral staircase. Let's review what happened…"
You really should check it out.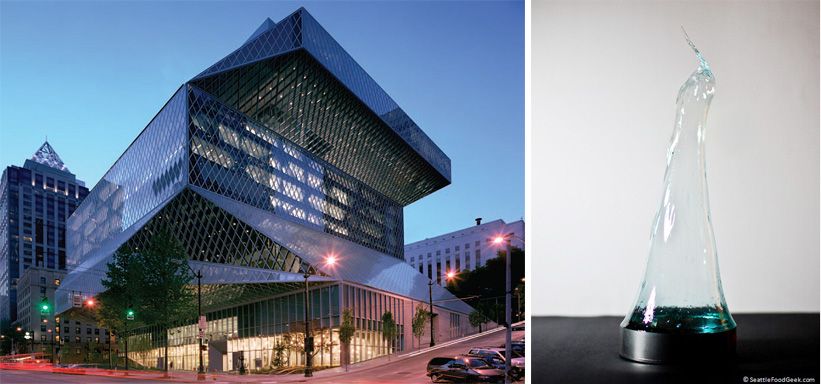 Well, they both sort of lean the same way…