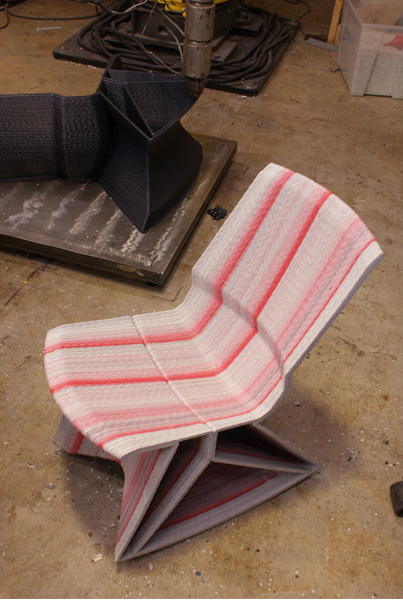 Connecting the designer to the product through digital fabrication.
A while back we posted some of the graduation projects from the Design Academy Eindhoven shown at Dutch Design Week. One of them was Endless (or A Pensioned Machine Can Have a Second Life) by Dirk Vander Kooij. He transformed a machine retired from a Chinese production line into a large scale, low-res 3D printer.
His goal was to connect designers to their products more closely to allow more opportunities to evaluate and refine the final object, even an endless series of variations. I personally sat in one of these chairs, and they're extremely sturdy and surprisingly comfortable.
CLICK HERE for more from Dutch Design Week.