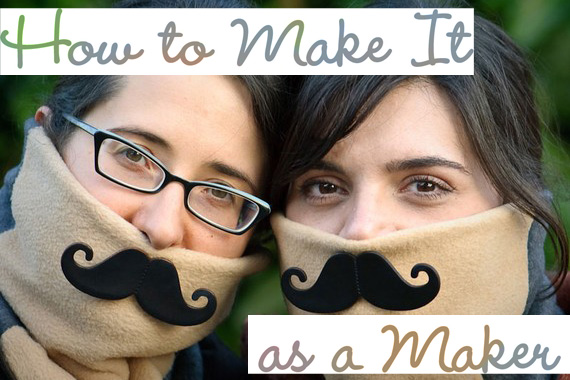 true stories.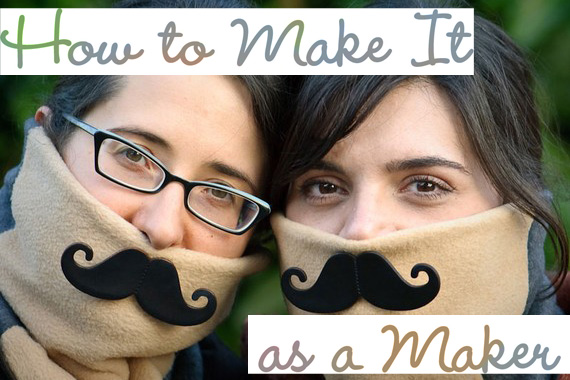 The Maker Movement has a lot going for it: a growing appreciation for craft, digital fabrication technologies, local markets and craft fairs, widespread access to learning, etc.
But the #1 thing the Maker Movement has is an incredible community.
As a whole, the maker community is not just creative and intelligent; it's also amazingly supportive and downright benevolent.
As most people get older they forget most of the things they learned growing up. Like all the parts of a cell, how to do a function, and the importance of sharing.
What I love about the maker community is that they not only remember their Kindergarten lessons on sharing, they are total pros. Everyone has graduate degree equivalency in SHARING. (And I bet a good number actually could tell you all the parts of a cell and how to do a function.)
And speaking of sharing, there are quite a few columns on various design sites that feature the personal stories of people who love to learn, create, have fun, and maybe even make a living doing it.
So get to know your neighbors: here are five sites that regularly feature an inside look into the lives of makers! (If you know of any others, please please leave a link in the comments.)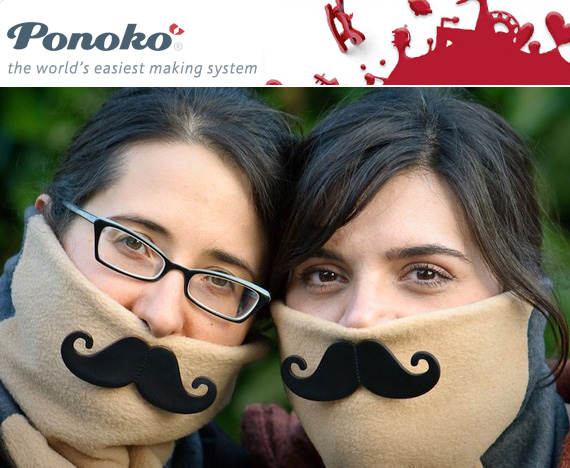 Maker Stories highlights people who use Ponoko to make everything from jewelry and apparel to furniture and robots. (That photo above would be of mustache neckwarmers from HaHaBird.)
The diversity of makers profiled is impressive: take Josh Perfetto and Tito Jankowski, founders of OpenPCR (a tool which can target and amplify a small section of DNA) who needed a rush order of lasercut cases in time to present at a bioethics conference in Washington D.C.
Or design student Anna von Hartitzsch who turned a personal tragedy into the inspiration for her senior fashion collection.
And don't miss the story of how Wilba created a synthesizer kit and found a huge following for his product, to the tune of $80,000.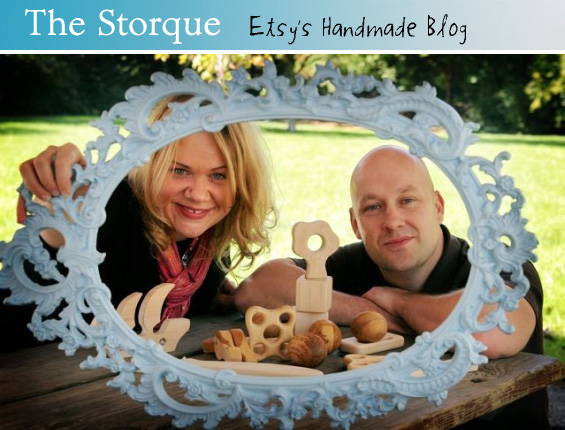 Quit Your Day Job is an article series from Etsy's blog The Storque that, as the title suggests, features makers that have turned their DIY passions into full-time jobs.
There are over 130 stories from people who have successfully left their day jobs to strike out on their own. The lastest interview is with stationery designer Ginger who, in the beginning, "had no intention" of quitting her day job, but is now making plans to expand her three-person staff.
The story of Rachel tells of a painter who not only was able to leave her office job to pursue art full time, but was successful enough that her husband left his day job to run his wife's Etsy store.
And I love the happy tale of husband and wife team Joe and Amy (shown above) whose wooden toy business not only lets them set their own schedule but also allows them maximum quality time with their two young sons.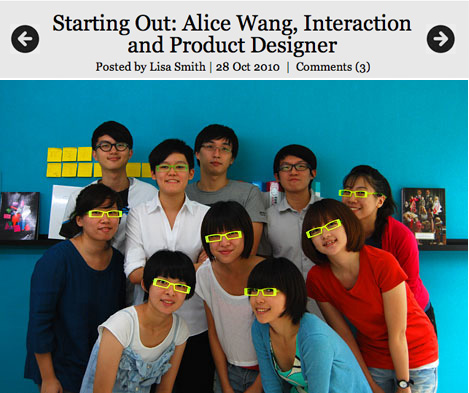 Industrial design site Core 77 also has a blog spotlight, entitled Starting Out, that brings you anecdotes from independent designers to "inspire your own entrepreneurial spirit."
It's only on it's third installment, but from the looks of the latest entry — the Taiwanese studio of Alice Wang who do everything from running a magazine to designing products, graphics and installations for commercial clients — it's going to be a great series that introduces you to a variety of creative disciplines.
Show above is Alice Wang and her staff wearing lasercut glasses.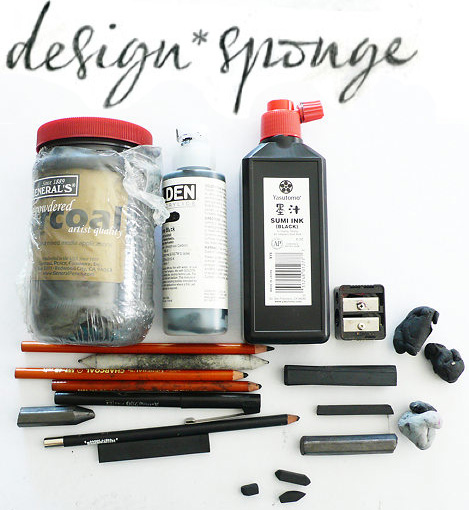 I love the latest regular addition to Design*Sponge called What's In Your Toolbox. (Shout out to author Ginny Branch, fibers fo' life!)
In typical D*S fashion, this series is packed with fantastic photography. It doesn't cover makers per se, but creative individuals from a range of fields.
So far they've featured a painter and a quilter, a boutique owner and a personal shopper, an interior designer and a magazine producer, but my favorite is the interview with renowned designer Deanne Cheuk (for the gorgeous charcoal images) and author/illustrator Maria Kalman (for being one of those strange and wonderful people you seem to only see in movies).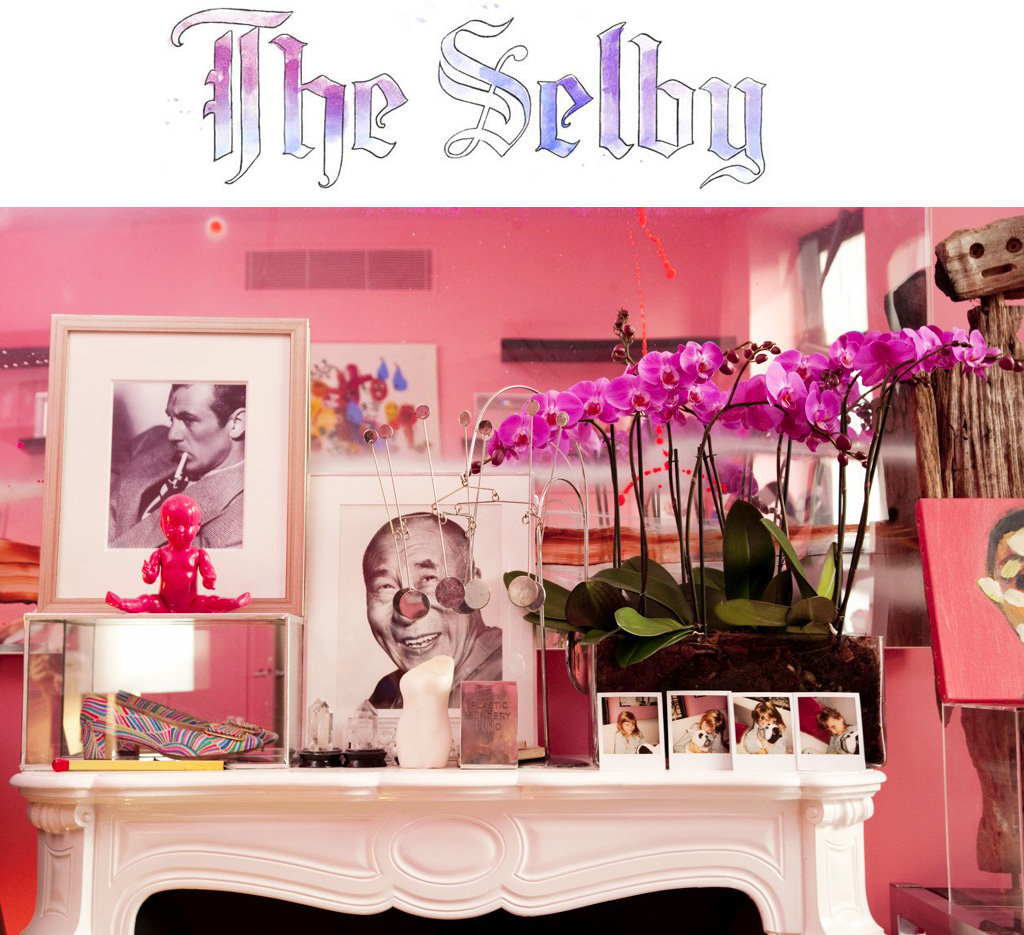 If you're in the mood for gorgeous imagery and nothing but, The Selby is quite trendy for a reason.
Photographer Todd Selby brings you a stylized look at the surroundings of creative people — chefs, product designers, creative directors, filmmakers, hair dressers — living in creative hubs — Brooklyn, London, Los Angeles, Manhattan, Milan, Paris, Sydney, Tokyo.
It's all very envy-inducing (Why do I live in Minnesota instead of a pink room in Paris?), but also wonderfully inspiring; where else would you be able to get a sneak peek at Lanvin's private library?
If you know of other sites that feature interviews or profiles with makers on a regular basis, you know what to do: share : )