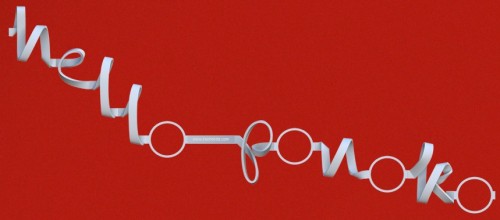 Customisation goes literary with words that leap out at you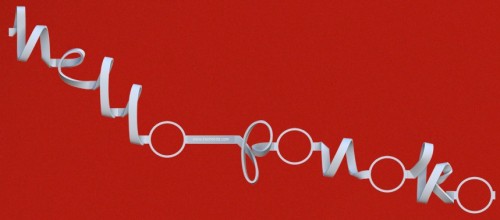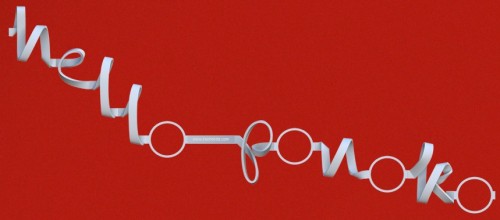 The guys at Freedom of Creation are known to do some pretty spectacular things with their 3d printers.
Pushing the boundaries once again, their latest collaboration with Yara Khoury and Melle Hammer from the Khatt Foundation has resulted in the Kasheeda 3D printed typeface.
More than merely an online graphic whimsy, the website has a simple interface that enables you to enter your favourite word, phrase or brief message… and then have them printed in wonderful 3D by the magical machines at Freedom of Creation.
The physical outcome is potentially as poetic as the words that you chose… as your custom letters flow through space in a twisting, twirling ribbon.
Although they look fantastic, they don't exactly come cheap. For more modest budgets, you can find a few font-focused items in the Ponoko Showroom.
Freedom of Creation Kasheeda via Monogocoro