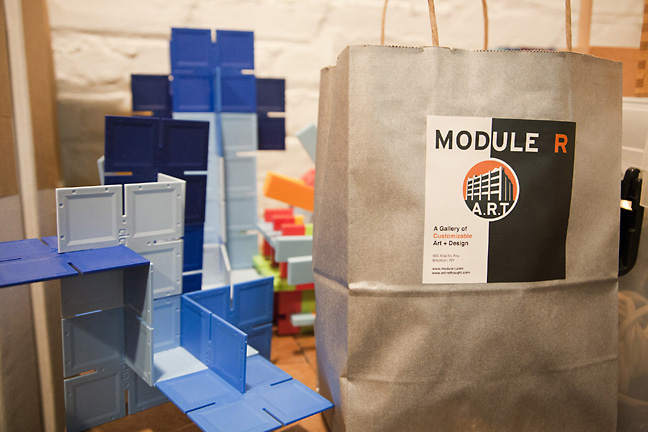 buy modern, buy modular :: open through 9 January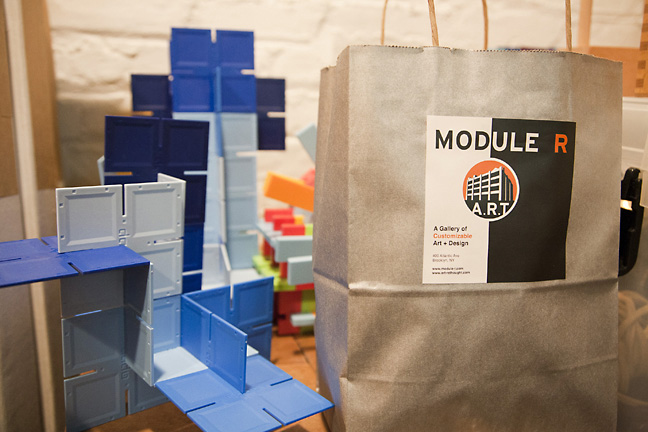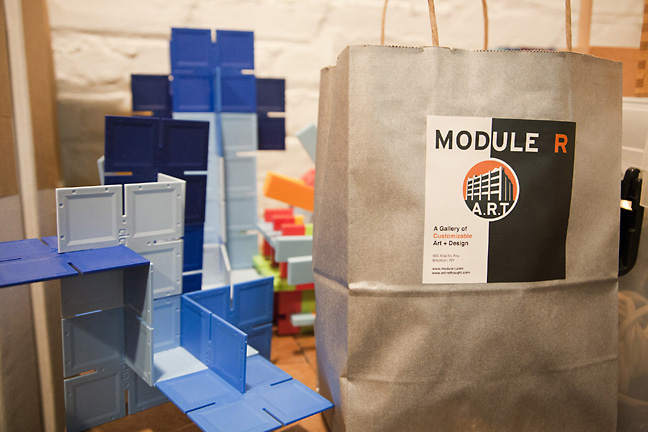 Last month we mentioned the launch of A.R.T. | Module R, a pop-up store in Brooklyn offering exclusively modular, and only modular, products and furnishings for the home and office.
And last night the pop-up store hosted an opening celebration party and discount shopping hours.
Kiddies and leather-hoodied hipsters alike gathered to play with cubic blocks while LA-based artist, Moshé Elimelech, whose modular work is featured in the store, was on hand to meet and greet with the guests.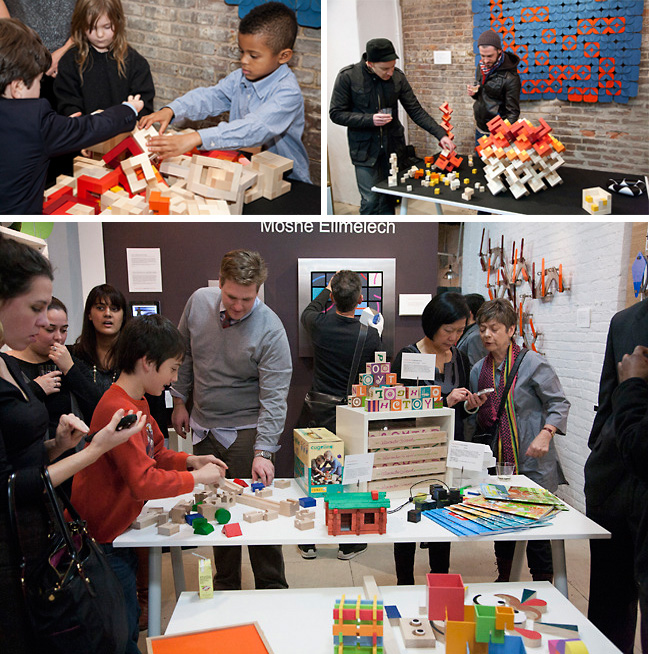 This modular-only store was the idea of husband and wife team Donald and Gabby Rattner. They're not only savvy retailers, but also artists and architects creating modular wall art under their label A.R.T.
(They're also Ponoko customers, so we love them! Check out our interview with Donald HERE.)
If you missed the opening celebration, we've got more photos after the jump. And you can still get your modular shop on through 9 January.
What: A.R.T. | Module R = modular designs for all
Where: 400 Atlantic Avenue in Brooklyn.
When: Wednesday—Sunday, 11am—7pm.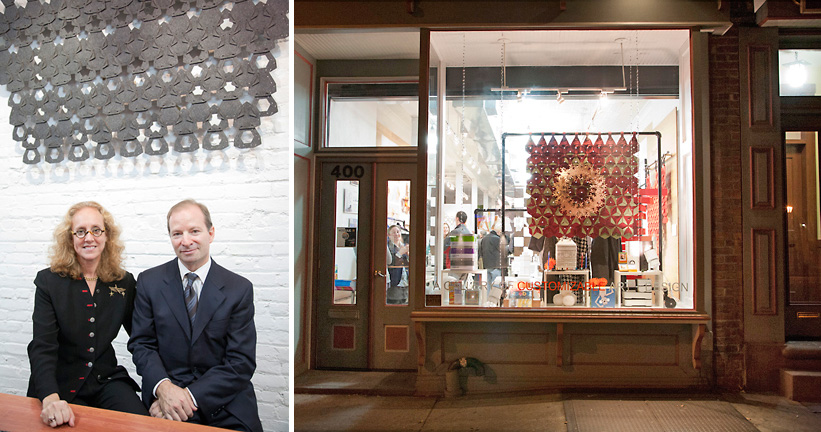 Above are the Rattner's sitting underneath one of their designs, a modular, felt wall tapestry, and the pop-up store front at 400 Atlantic Avenue, Brooklyn.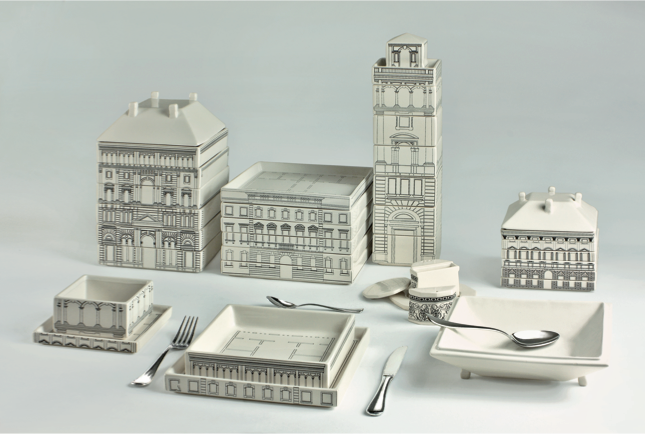 Above: Palace Place Settings by Alessandro Zambelli for Seletii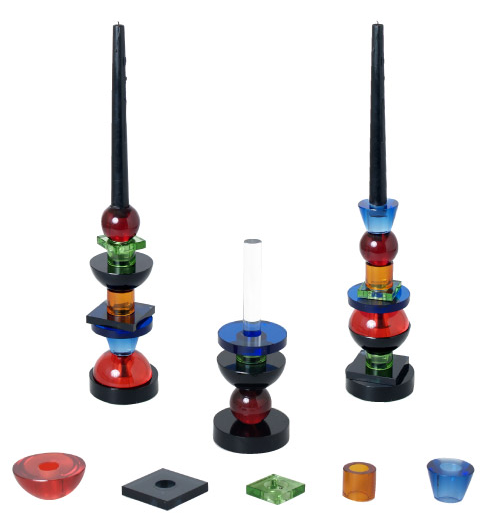 Above: Morpheo Crystal Candle Stick by Saleb for Seletti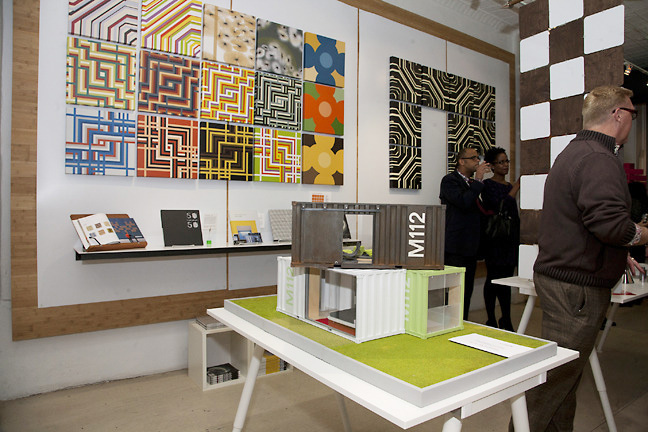 Above: Rotational Paintings by A.R.T.
Craving more mod? Check out A.R.T.'s excellent blog.