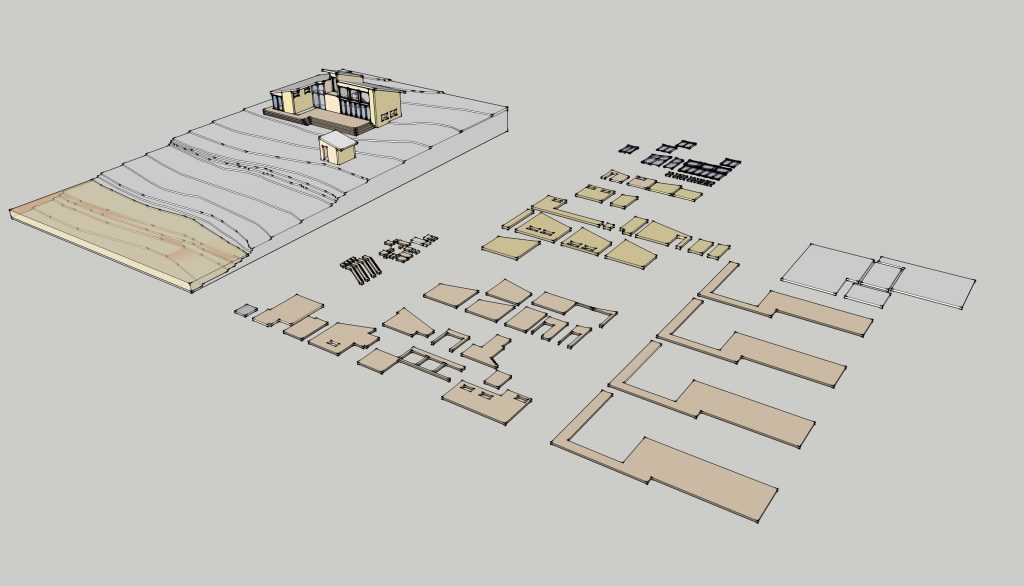 Ok, maybe a scaled down version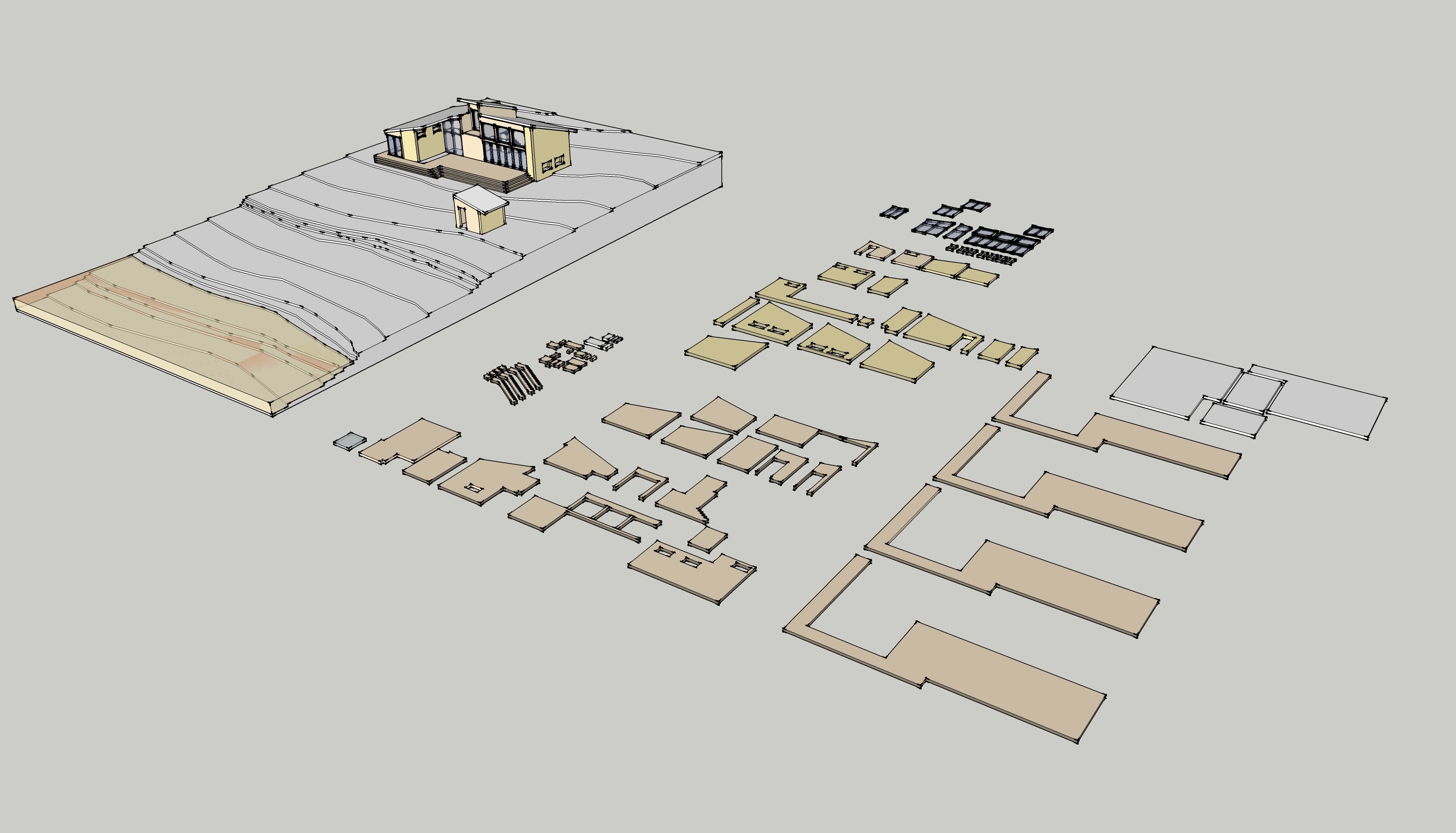 No architecture firm is complete without a model maker. That patient person who precisely cuts out all the little doors and windows and walls from card, basswood and acrylic and then painstakingly assembles them. Once the cloud of glue vapours has settled, lo and behold a scale model of a house that makes you want to shrink yourself, so you can run around the miniature building. So much accuracy is required to make sure all the pieces fit. Of course, laser cutting makes it all so much easier. Working from his Boston residence. Daithi Blair does just that.
The residential designer found Ponoko in his search for a laser cutting service that would enable him to create the architectural models. Having just one room in his apartment as his office wasn't sufficient space for any cutting or sawing or pretty much anything too messy.
How would you describe your creative process? This process is probably a little different for me that it would be for most Ponoko users, in that I use Ponoko as a step along the way to the finished product. As far as creating the scale model goes, it usually starts with me taking a previously designed SketchUp model of my current design and remaking it to scale, using the the dimensions of materials available on your website to determine what each lasercut piece will look like and how to lay them out in sheets. This process usually takes some time, as I want to make sure everything will come together fitting snug. Once the materials get sent back to me I start assembling the model.

What materials do you work with? I love chipboard, I love MDF. I tend to shy away from materials that actually might look like the materials on the actual building. I try to make the focus of the model the size and proportions of the building, and let the material qualities of the building fade out a little. The main reason being is that often I do not know exactly what materials are going to be where on the building, and in the same way that a sketch leaves room for the observer to imagine possibilities, I like my model to allow the owners to not feel as though everything is set in stone. Also it is much easier to correct any mistakes I make by cutting and glueing things like chipboard!
Have you been surprised by anything in the Ponoko process: positives/negatives? So far so good. I get a bit apprehensive that you might not have the materials I want in stock, because that can create a substantial delay in the design process for me, or even worse force me to consider a different material (and thus redesign the SketchUp model)

Do you have any tips for other users? Work your way up to ambitious projects, especially if you don't have much experience with laser cutting. I have had my fair share of mistakes that could have been avoided simply by making a mock-up.