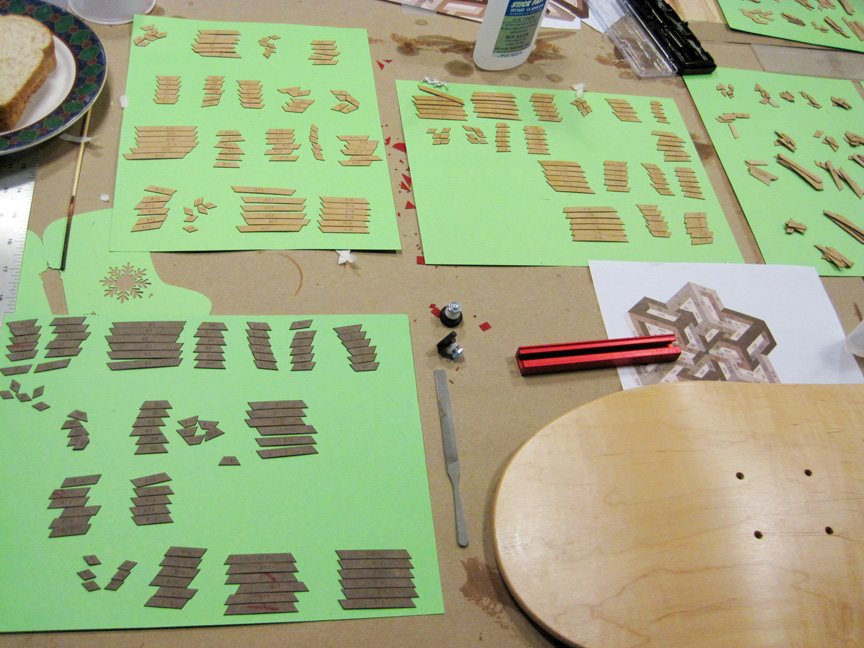 marquetry for charity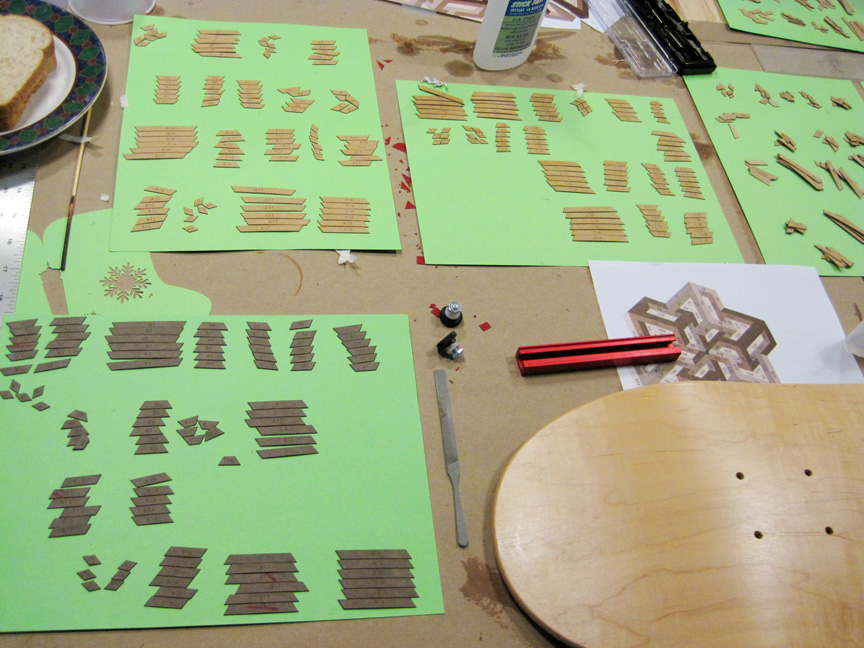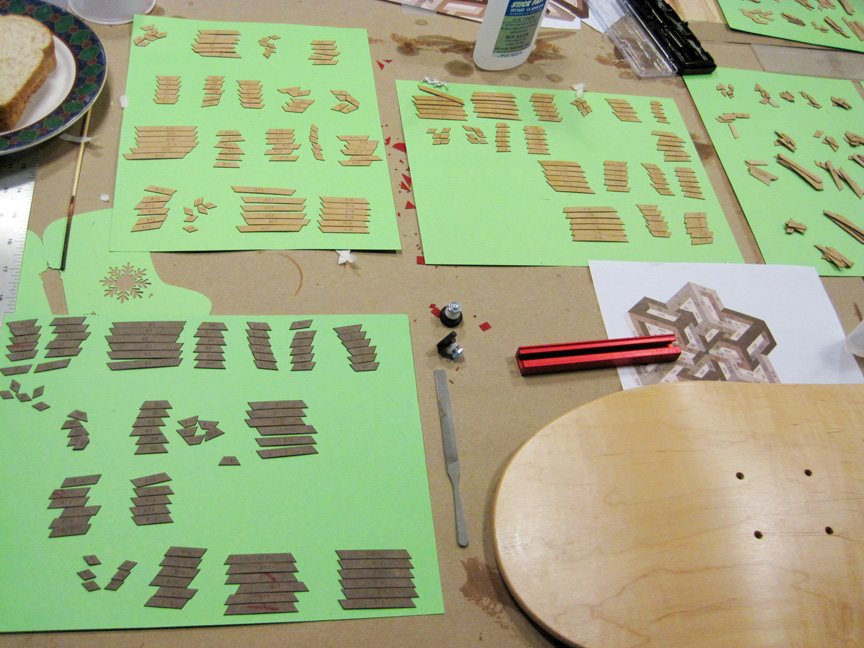 Laser-loving design and fabrication company Artifacture Studios recently completed a delicate lasercut inlay design for a skateboard deck.
The AS team posted about the project on their blog citing inspiration and including lots of process photos. Their "impossible shape" design used seven different wood veneers.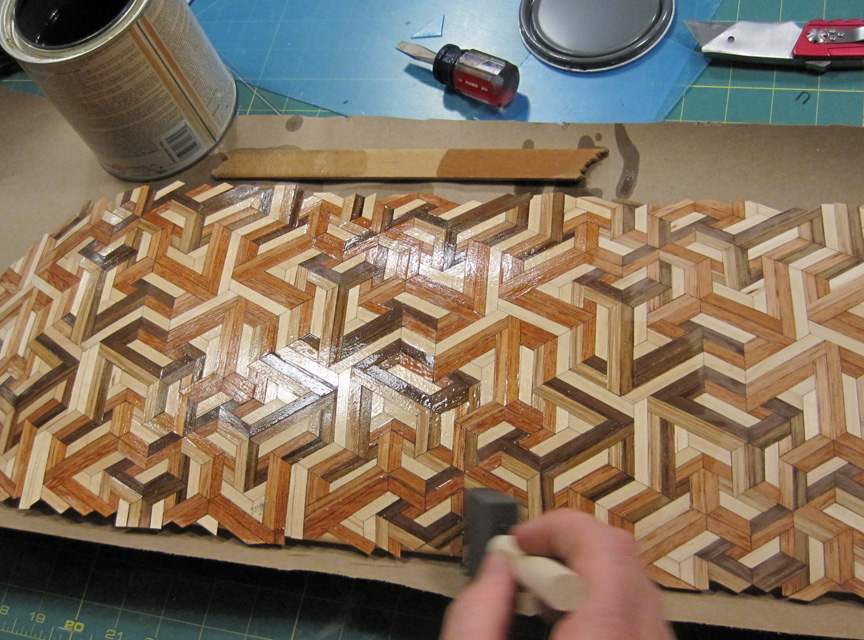 The finished deck was auctioned at The Art of Skateboarding, a charity which benefits the Texas Scottish Rite Children's Hospital, for a superb $600.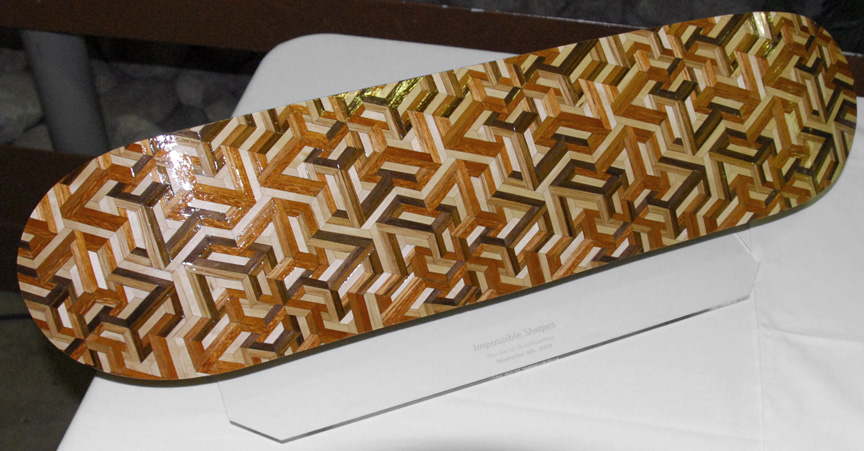 Lots more lasercutting from Artifacture Studios can be found HERE.