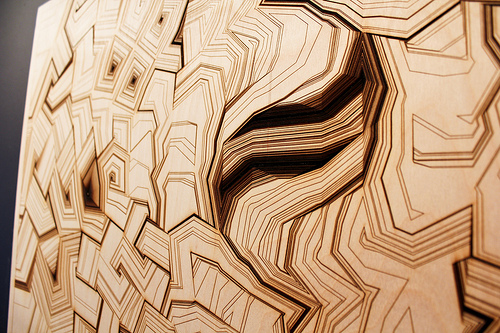 The Laser Cutter Roundup — a weekly dose of laser-cut love: #2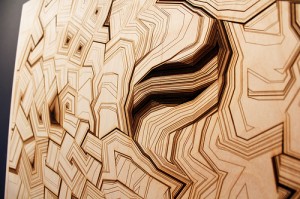 Hey, Sam here, collecting this week's post from The Laser Cutter! We featured some really cool projects this week including the laser engraving by Aaron Meyers courtesy of watz.
Broaches, business cards, bees and more after the jump!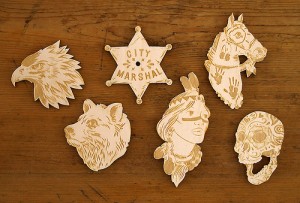 above: laser cut and etched brooches from Mathew James Taylor.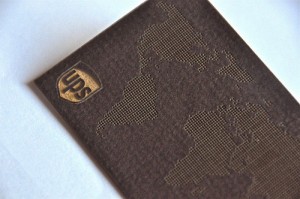 Above: UPS business card from b-type design courtesy of Kariann Burlesom (dailypoetics).
Above: a laser cut and etched acrylic record from Louise Lynn (more to come from this next week – stay tuned)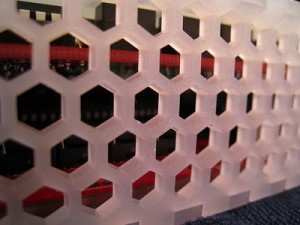 Above: keeping the music theme going, a laser cut acrylic panel for a synthesizer courtesy of Siempre_La_Luna. You can see a video of the assembly at here.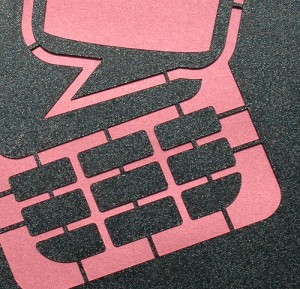 Above: a stencil from Pogada Arts.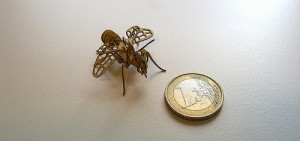 Above: a tiny bee from My-Lasercut.com.