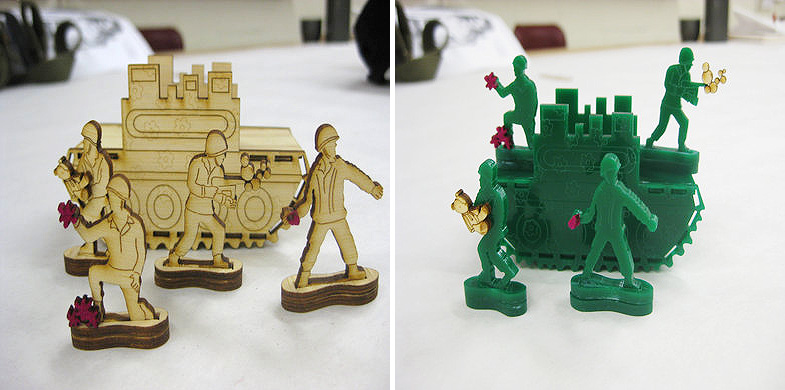 Ponoko Product of the Week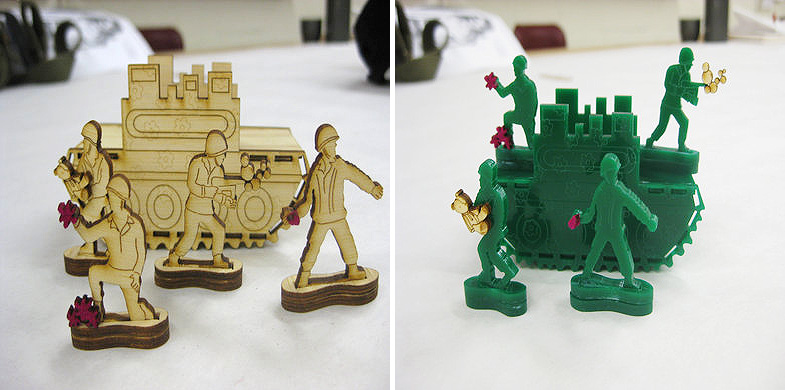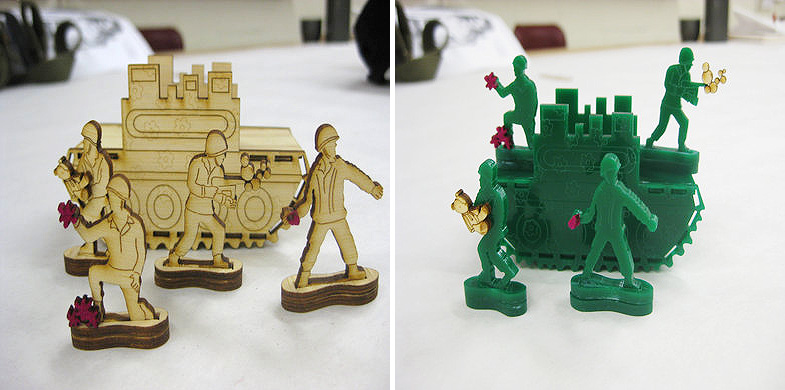 Designer Jessica-Rose has created a set of toy soldiers who, at second glance, aren't engaged in your typical Army action.
Standing around their tank which is laser engraved with a flower pattern, one man holds a laser cut teddy bear and bubbles pop out of the barrel of another man's gun.
"Army Men and Tanks" comes in classic green plastic as well as magenta felt and blonde bamboo. You can look but you can't touch; these guys are on a secret mission and are not yet for sale.