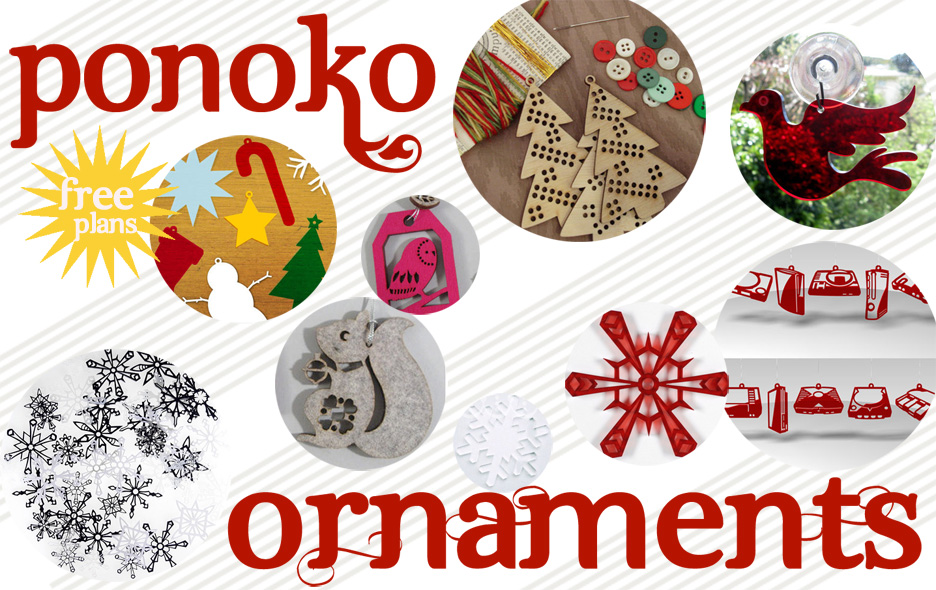 make your own or support a Ponoko maker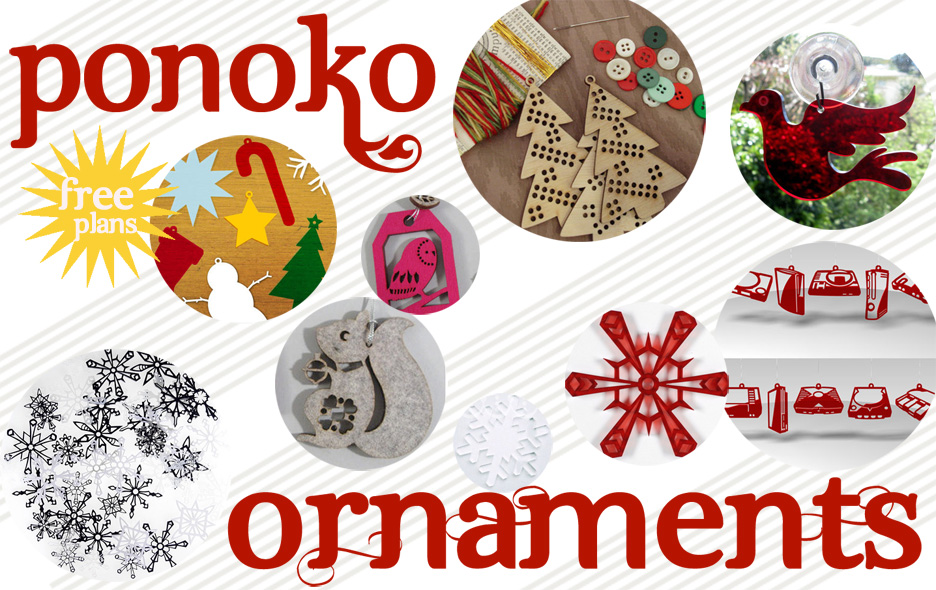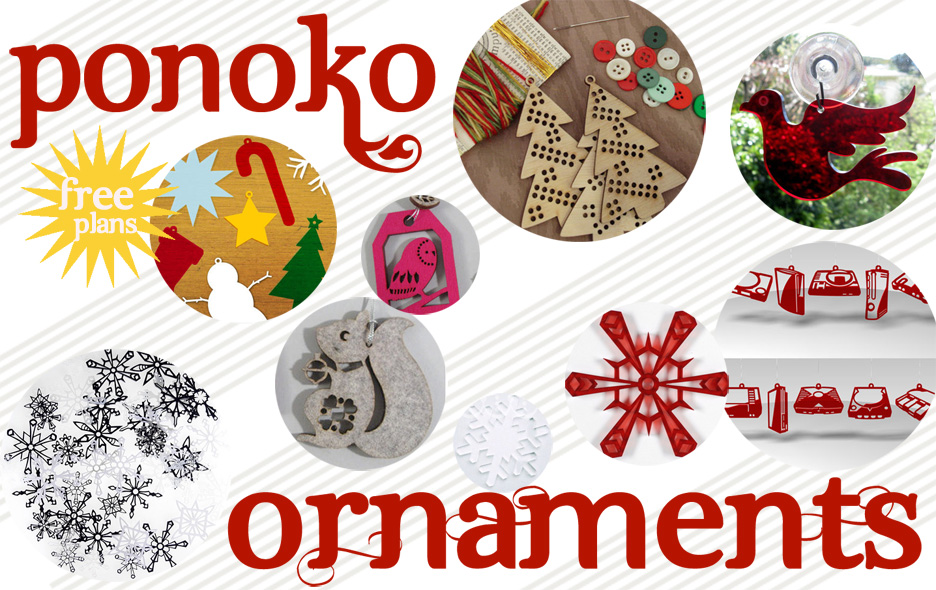 Tree trimmin' time is coming soon, and holiday ornaments are the perfect gift — whether you make them yourself or purchase a unique design from the Ponoko showroom.
Check out some of our favorite ornament designs below plus some design files which you can download for free. Or jump straight to our Make section, and make your own! But remember, whether you order from the showroom or upload your own design our holiday deadline is 28 November!
You may recall Dave Rollins aka Digits awesome video game controller ornaments. The Technabob blog loved them, saying "I'm hoping next year that Dave will make some matching console ornaments…"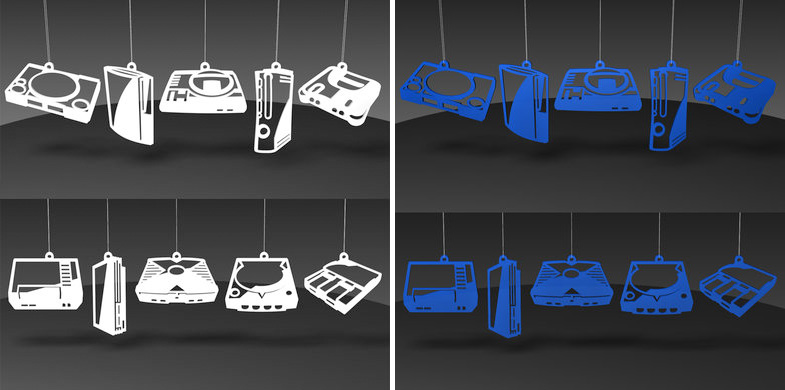 Santa heard those wishes, and you can now get console ornaments in red, black, white, and killer blue acrylic! The full pack is $35, available HERE or find the split packs for just $20HERE.
Looking for something a little more traditional but still with some edge? Chromatophobic has ten different snowflake designs available in a variety of achromatic acrylics plus red tint. Each snowflake has a 50mm diameter and is just $3.50, available HERE.
Also keeping it classic Christmas in red and white is Super Very with a charming turtle dove available HERE for $24.
Ornaments don't just come in acrylic. Christine Wonting has designed some super cute felt ornaments. A magenta owl and grey squirrel set, complete with an adorable card, are just $20 HERE.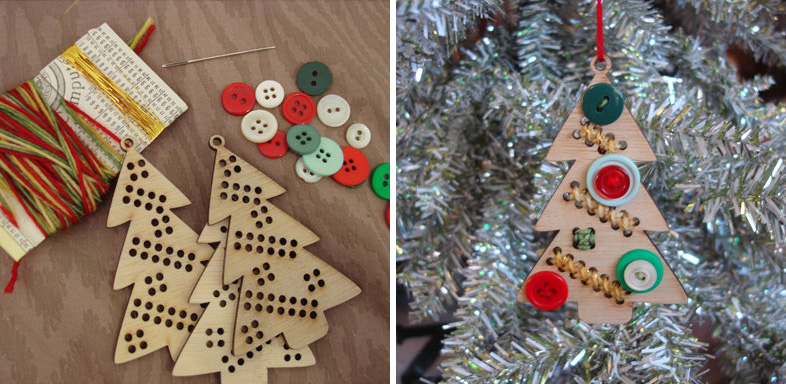 This Cross Stitch Ornament Kit includes lasercut bamboo in the shape of a Christmas Tree, hand dyed wool yarns, a few yards of gold tinsel, a needle, and ten festive buttons. The kit is available HERE from Girl on the Rocks for just $17.50.
And if you like the DIY elements of the cross stitch kit, check out these ornament template files below — available for free!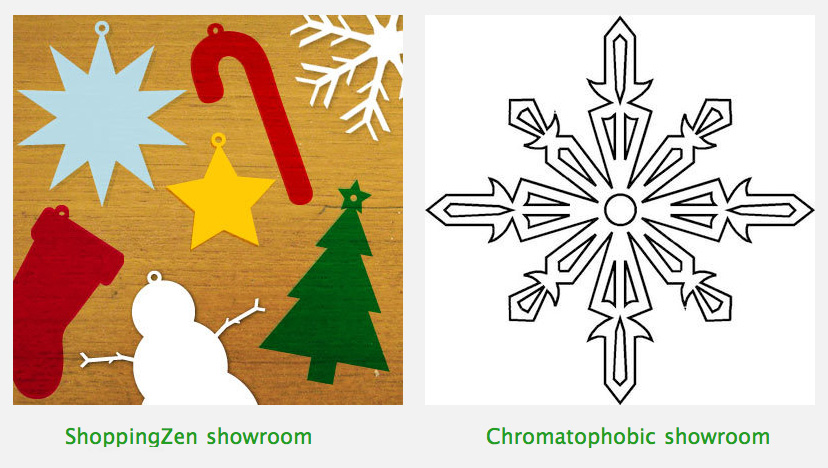 ShoppingZen has a package of basic holiday shapes — candy cane, star, snowflake, star burst, stocking, snowman, and Christmas tree — available for download free HERE.
And Chromatophobic has cool, fancy looking snowflake available for download free HERE.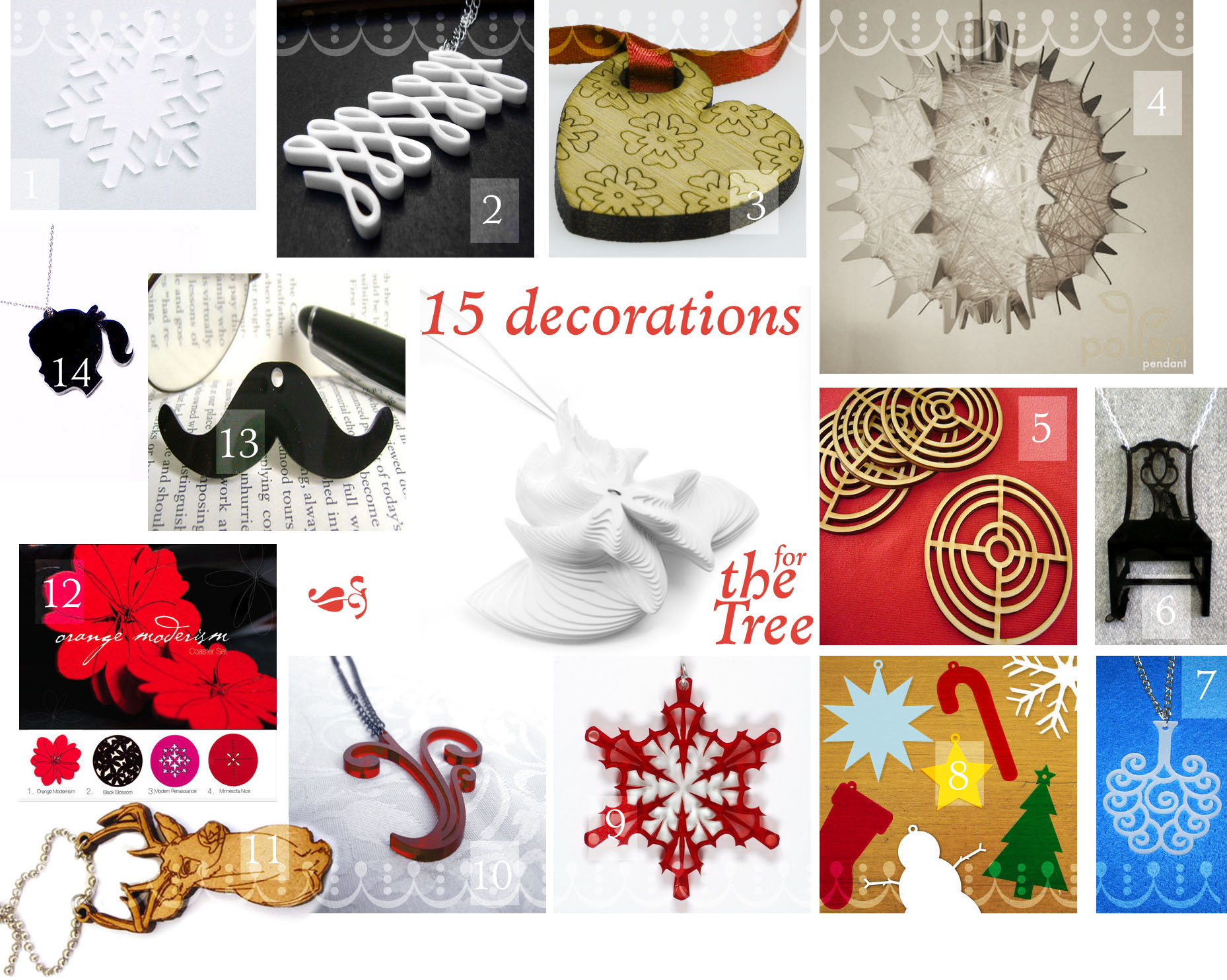 Want more ornament options? Take a look at the 15 ornaments featured last year.