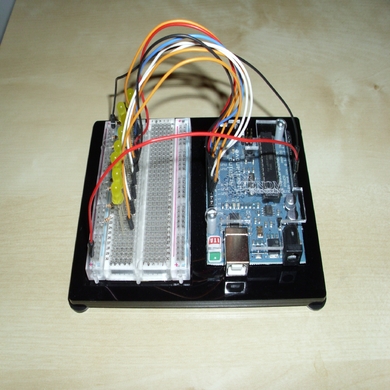 Engineer saves time and money on prototyping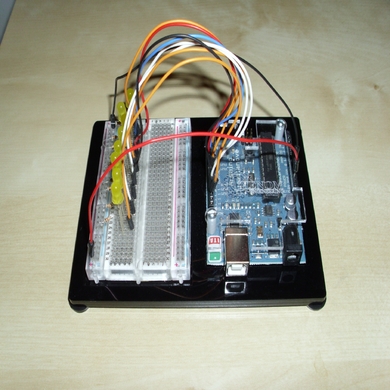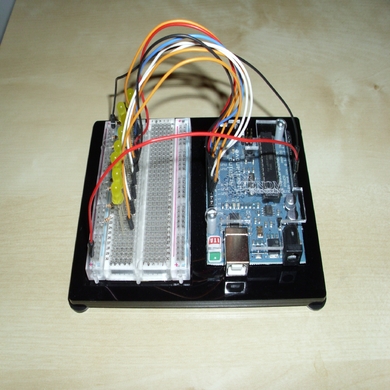 Matt Martinez has recently created Phenom Engineering, a side venture to his day job as an engineer to a large defense contractor in Tucson, Arizona, USA.
What led you to Ponoko, SparkFun?
I was doing a search for electric components for a work project I was working on.  I happened on SparkFun during that search.  I saw the immense design opportunity with all the gadgets SparkFun offered, so I bookmarked the site and became a frequent visitor.  During one of those visits, they had posted a link to Ponoko which I also visited and promptly bookmarked.  Exploring the Ponoko site and seeing the services offered really set the creative/design gears in motion.  It opened a whole new dimension as to what kinds of things I could prototype, design and eventually produce.
How did you make products prior?
Prior to discovering Ponoko, for work, I would have to model my designs, send them out for tooling verification, approve the tooling drawing, wait for the machine shop to obtain the materials and produce the piece, have tooling verify the piece was indeed produced correctly then finally sign for the product.  This process can take many weeks or even months depending on design complexity.  With Ponoko, I can now produce a low cost prototype to verify design of parts, or redesign if necessary.  This has the opportunity to save me months in cycle time for my designs.
For play, it has allowed me to produce much cheaper parts than if I went to local machine shops where they have minimum orders.  This has given me the freedom to design and build projects knowing my development costs will remain consistent and low.
What have you made/are you making with Ponoko+SparkFun?  Is it for work or play?
Work:
I developed new tooling and production aids using Ponoko and SparkFun (That's all I can say!).
Play:
Being a mechanical engineer, I had wanted to expand my horizons a little and learn about circuits and programming.  That led to my fist product, a way to mount my Arduino board so that it would not slide around my work surface as I tried to connect components.  Phenom offers two types of these mounts, a mini one for smaller projects and a large one for bigger projects through its Ponoko showroom.
Phenom Engineering will soon be coming out with stands for various electronic devices and there are also plans for a large gear desk clock.  Phenom also provides modeling, design, analysis and production support for customers though its website as well as through Ponoko.
How would you describe your creative process?
Being an engineer, I like solving problems.  I will often identify a problem, work out the general idea in my head.  I then move on to getting that idea into a 3D model, working out the details along the way.  Finally, I optimize for production and eagerly await the arrival of my product.
What materials do you work with?
I like to use acrylic, due to it's flexibility in designs.  The colors available from Ponoko offer a lot of variation for products and the ability to bend acrylic lends itself to producing a wide range of products.
Have you been surprised by anything in the Ponoko process: positives/negatives?
I was pleasantly surprised by the accuracy of the laser cutting process.  The level of detail available to the user is amazing.  The ability to get instant pricing feedback has been invaluable in getting quotes to customers as quickly as possible.
The only thing I would wish to be different would be the lead time in getting parts cut.  I have no doubt that Ponoko keeps its laser cutters busy and it normally takes 10 days or so to get parts through the cutter.  Given the fact that this is a world wide operation, 10 days is really not that bad!
Do you have any tips for other users?
I have never had a drawing from a CAD program scale properly into Inkscape.  It used to cause a lot of frustration when I first started using Inkscape.  So my tip is to get the dimensions from your CAD software and then manually adjust your scale once you transfer the design into Inkscape.
Phenom Engineering: http://www.PhenomEngineering.com
Ponoko: http://www.ponoko.com/showroom/PhenomEngineering