Over the past three weeks, a number of scary fellows were spotted lurking in the basement of the MyGalaxi Gallery on Dixon Street in Wellington, New Zealand.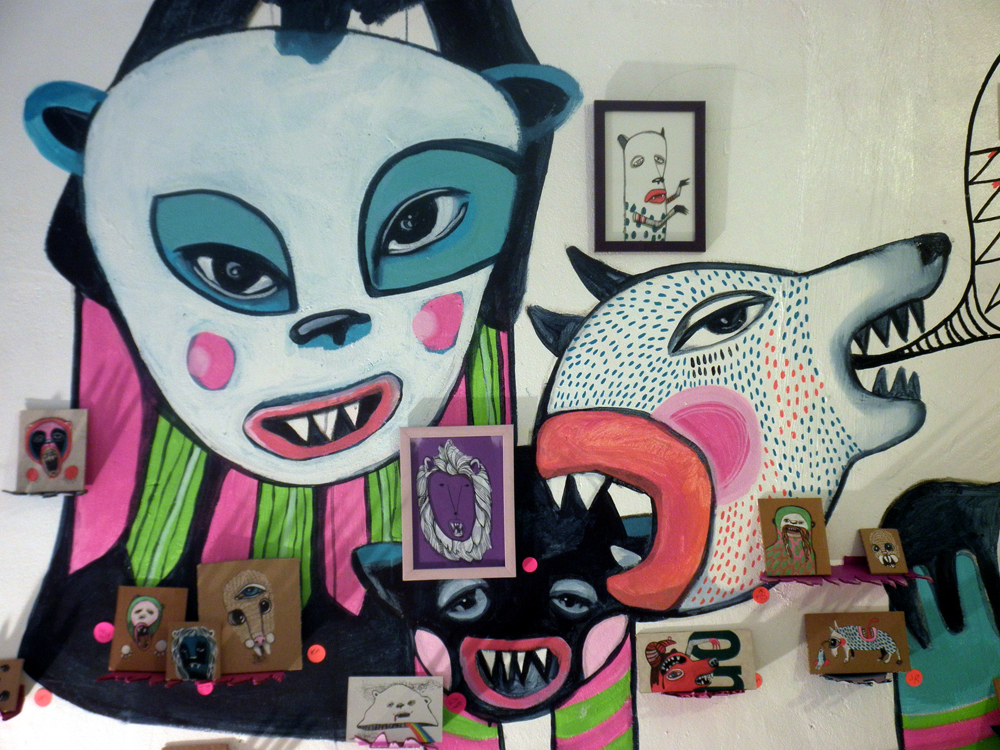 Curated by the Run Amuck Collective, the 'Monsters' exhibition comprised a fantastic mix of sculpted, painted, printed, installed and electrified monsters.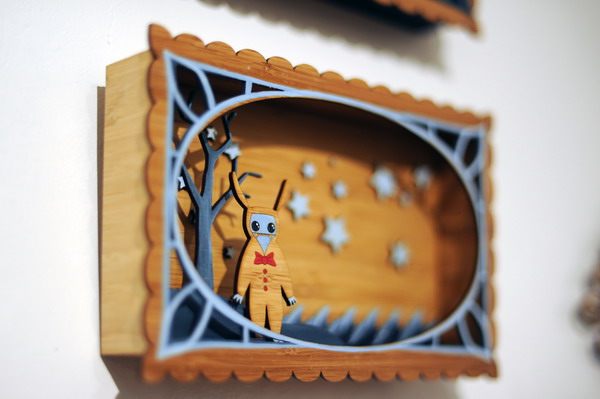 I was delighted to discover some Ponoko-cut monsters amongst the assorted beasties, created by the very talented Ruth Korver. Ruth's artworks included some beautifully hand-painted monsters made on 3mm Bamboo and assembled as little dioramas.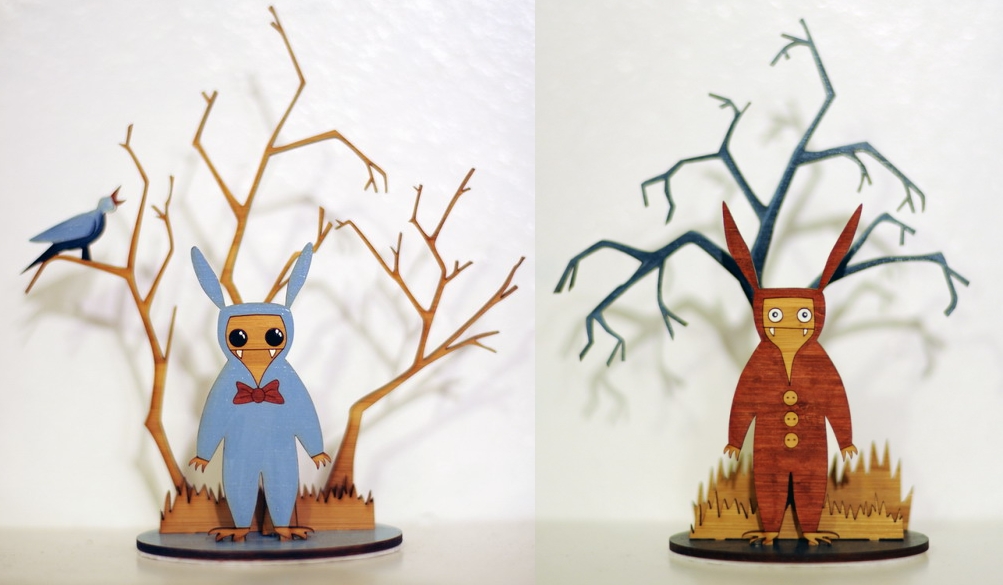 She also exhibited three little forest monsters, with finely-detailed ghoulish trees as backdrops. I was particularly impressed by how thin she'd managed to get the branches!
It was fascinating to see the range of monsters and eclectic styles on display. Given that their last exhibition theme was 'Robots', followed up by 'Monsters', I'm looking forward to the next exhibition by the Run Amuck Collective!