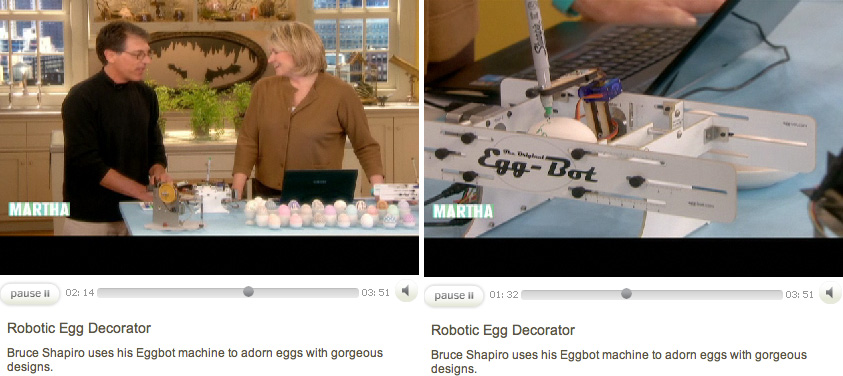 I think this thing is cooler than 3D printers.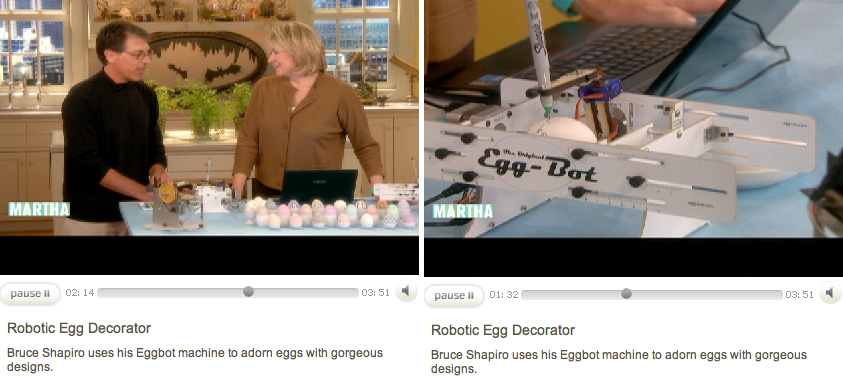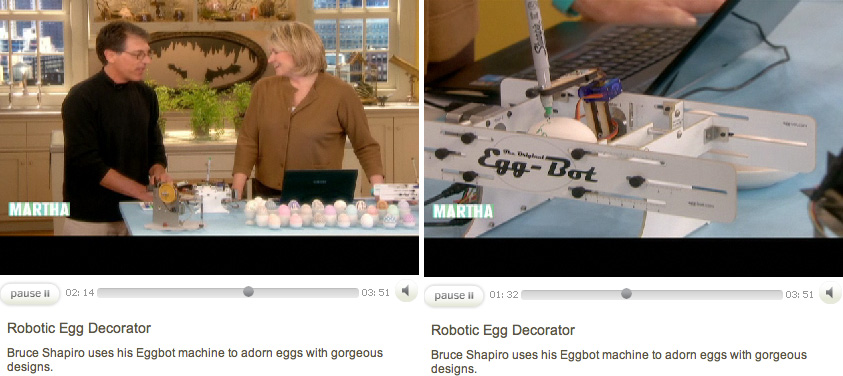 Awesome Egg-Bot demo on the Martha Stewart Show this morning! Martha seems slightly weirded out and skeptical. With good reason, if you ask me. If a robot can decorate every sphere in your house, all it needs to do is learn to bake before it has its own craft/media empire.
You know you wanna see this thing in action fireal. And this SUNDAY is your chance!
The East Bay Mini Maker Faire is this Sunday, 24 October from 10am–5pm in Oakland at the Park Day School Campus. It's gonna be a festive fall faire with tons of makers and crafters annnnnnd Egg-Bots!
Evil Mad Scientist Laboratories recently demonstrated the Egg-Bot's ability to print on an uneven surface. L@@K at that! It drew perfectly on a pumpkin! If you're in the Bay Area, don't miss your chance to have a robot do your Halloween crafting for you.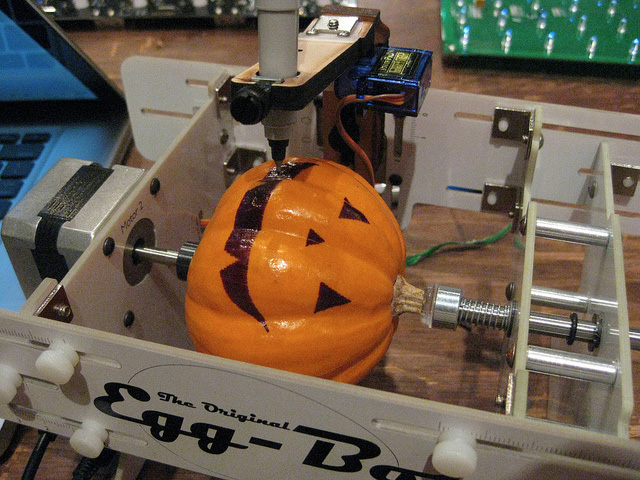 Buy yourself (or myself) an Egg Bot HERE.