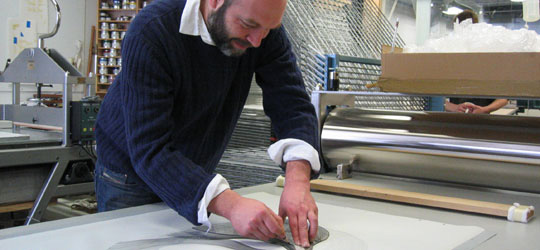 On Site: Carlos Amorales at Highpoint Center for Printmaking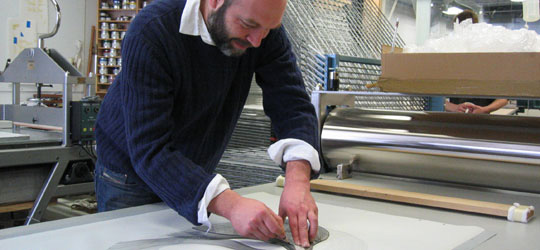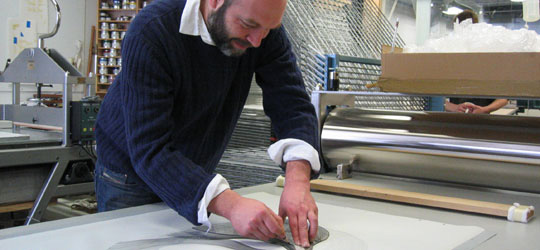 Mexico City based artist Carlos Amorales was recently invited by the Highpoint Center for Printmaking in Minneapolis to collaborate on a new series of prints for an exhibition entitled Skeleton Images Tossed By Chance.
Amorales is well known for working in a variety of media including video animation, painting, drawing, sculpture and performance art. While at Highpoint, he experimented with a variety of techniques including relief printing with lasercut acrylic.
"Amorales inked laser-cut plexi shapes based on his Liquid Archive and printed them on the etching press. He was so pleased with the results that he used this technique in multiple new works."
The Liquid Archive, started in 1998, is a collection of the artist's vectorized drawings. The graphic butterflies, birds, and figures have established Amorales' signature style.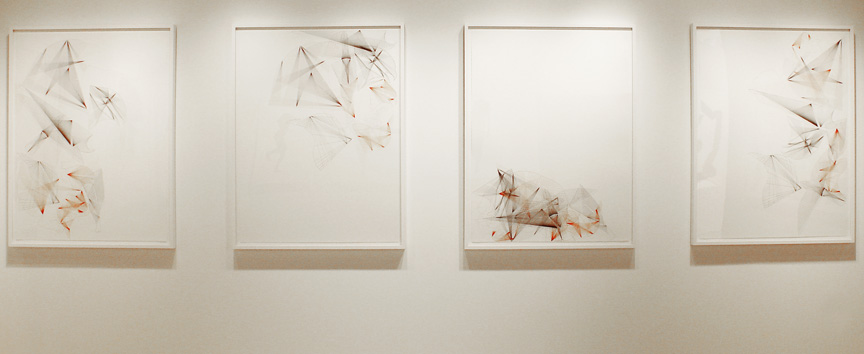 I visited Highpoint to take a look at the show and was not only treated to an exhibition of striking prints, but was able to actually watch some of these prints being made in the studio. (Click on images to view them larger.)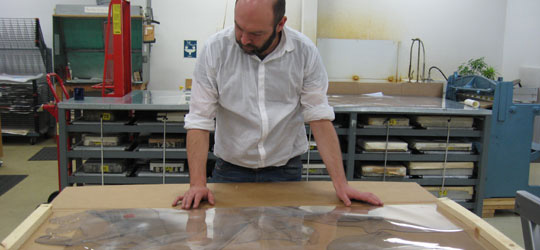 Above is a photo of the artist, taken previous to my visit, looking through his lasercut and engraved acrylic stencils. Below, Highpoint Center intern Matt Sprung inks a lasercut bird engraved with a radial grid.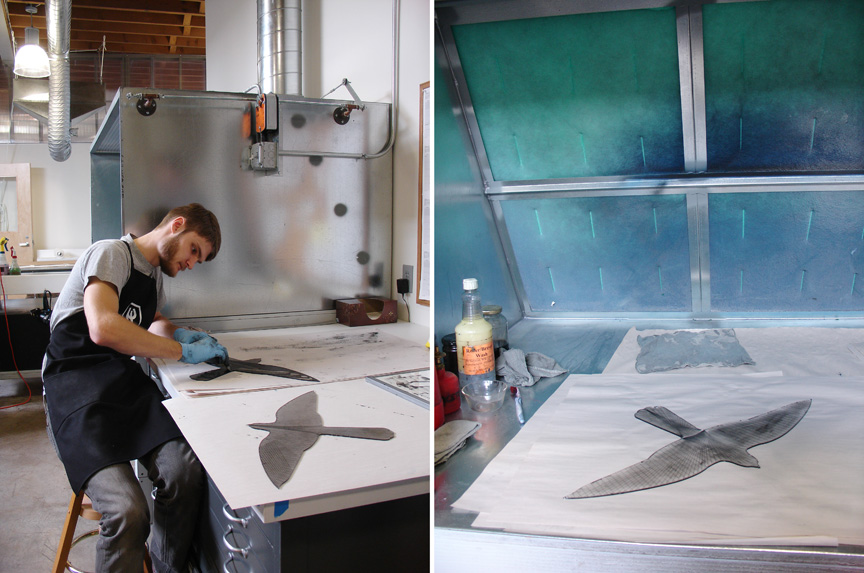 The lasercut acrylic resulted in prints with fantastically precise detail. The engraved grids produced exceptionally fine lines that looked like a framework of threads within the graphic silhouettes.
Below, a project assistant puts a new print on the racks to dry.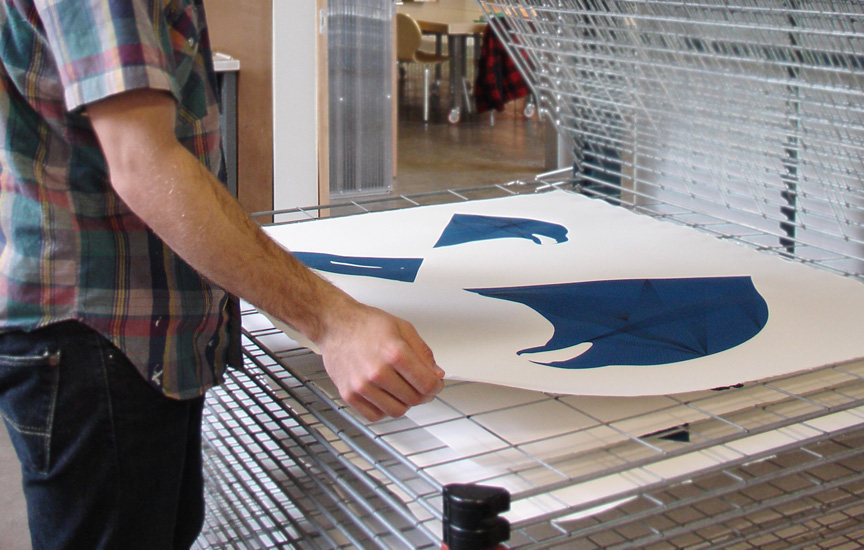 Skeleton Images Tossed By Chance is on view at the Highpoint Center for Printing Making from 15 October — 20 November 2010.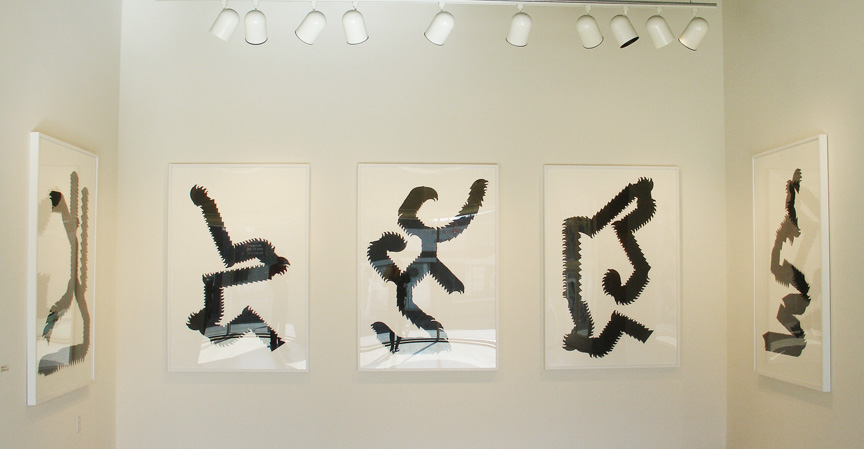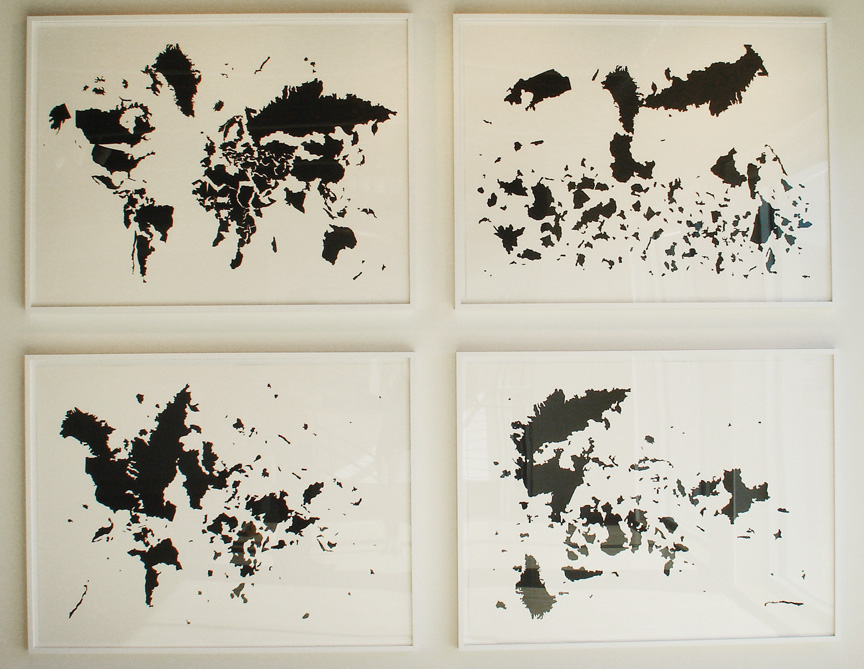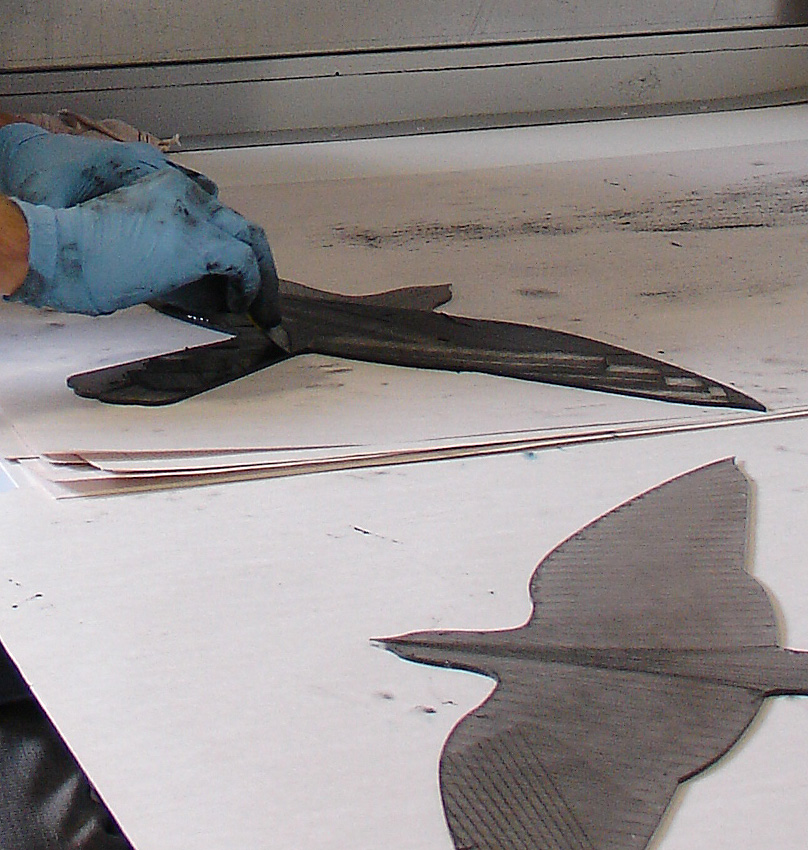 Many thanks to Zac Adams-Bliss, William Lager, Matt Sprung, and Drew Peterson, and Cole Rogers for taking the time to talk with me. Highpoint has a wonderful staff!
(images of Carlos Amorales courtesy of Highpoint Center for Printmaking)