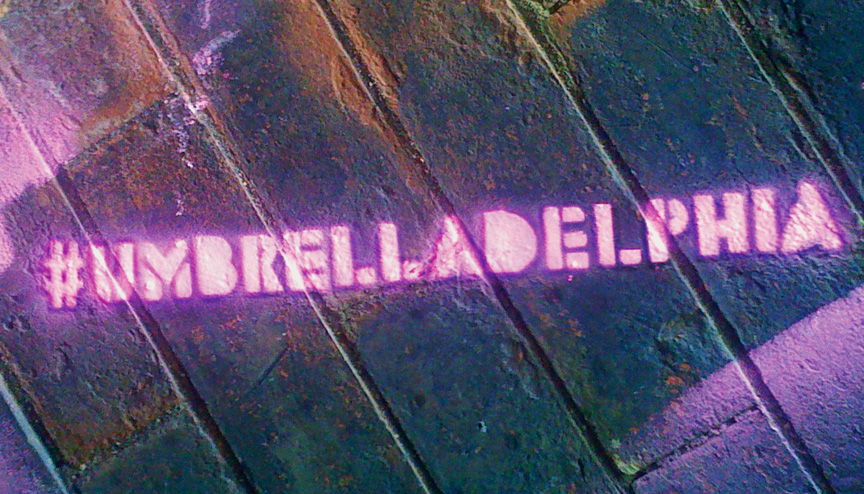 upcycled style for people + pets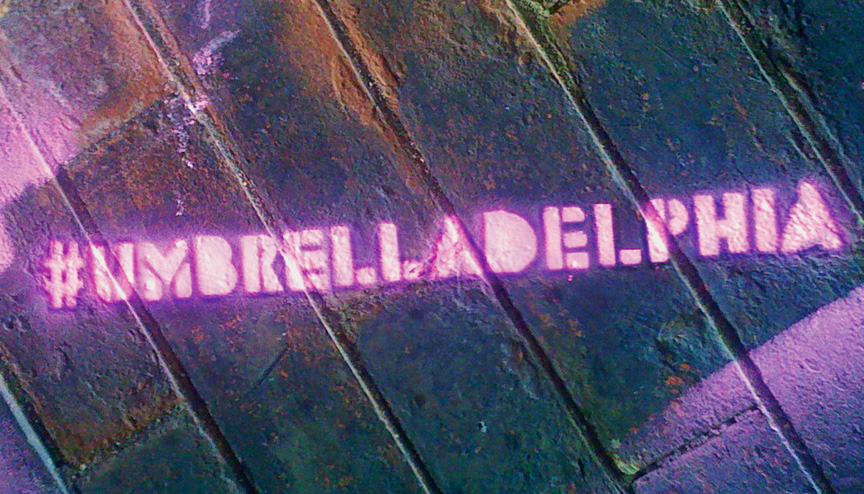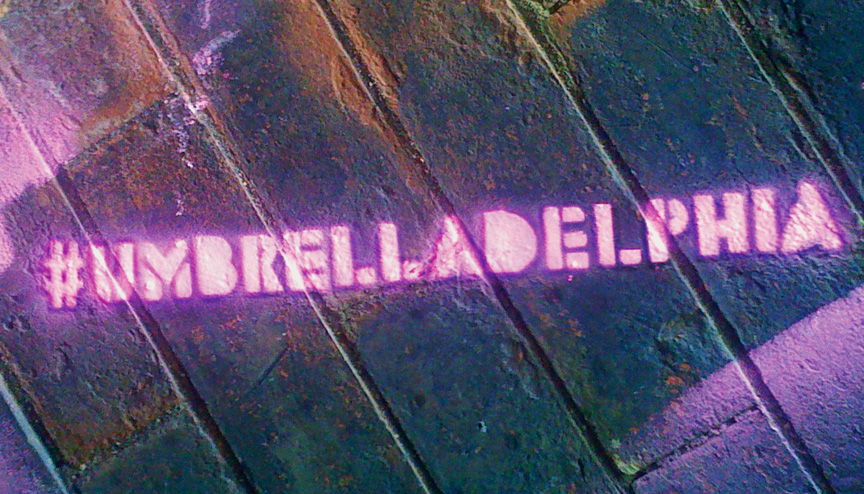 Seeing the things that people are doing with Ponoko is inspiring and truly rewarding. I want to share with you a project I came across when Taryn Zychal, of Recycling Zychal, posted a pic of a stencil she had lasercut with Ponoko.
#Umbrelladelphia is a new Twitter campaign to locate discarded and broken umbrellas in Philadelphia. Zychal and her team of umbrella rescuers keep an eye out for tweets, and then go out and grab the umbrellas for use in their line of recycled products.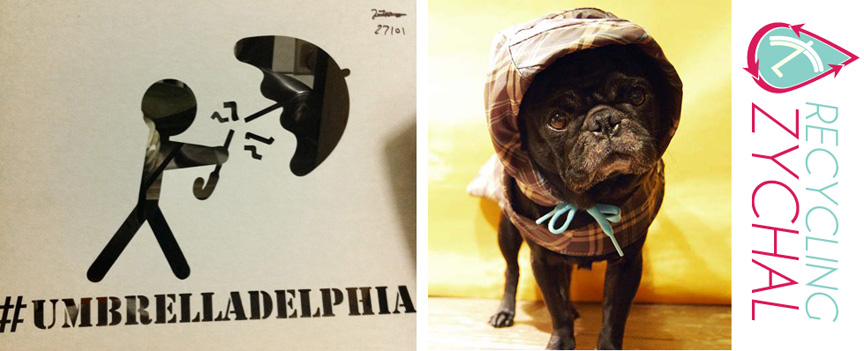 "…you can simply tweet the location of the broken umbrella that you spot [and] give a short description or score BONUS POINTS by taking a photo.

…make sure you include the tag #umbrelladelphia in the tweet so that it will come up on our live feed. One of our umbrella rescuers, or even myself, will come and rescue it and bada bing bada boom, everyone wins! Tweet us 5 different broken umbrella locations and guess who gets a present!? YOU DO!"
To spread the word, Zychal and crew are marketing guerilla style — leaving chalk stencil tags all over the city.
So what are some of the things made with these broken umbrellas? Take a look at these rain coats for pooches. Or these happenin' hoods in either button-up or babushka ties style. All available at the Recycling Zychal Etsy shop. (Pssst. 10% off until Halloween. Get the promo code HERE.)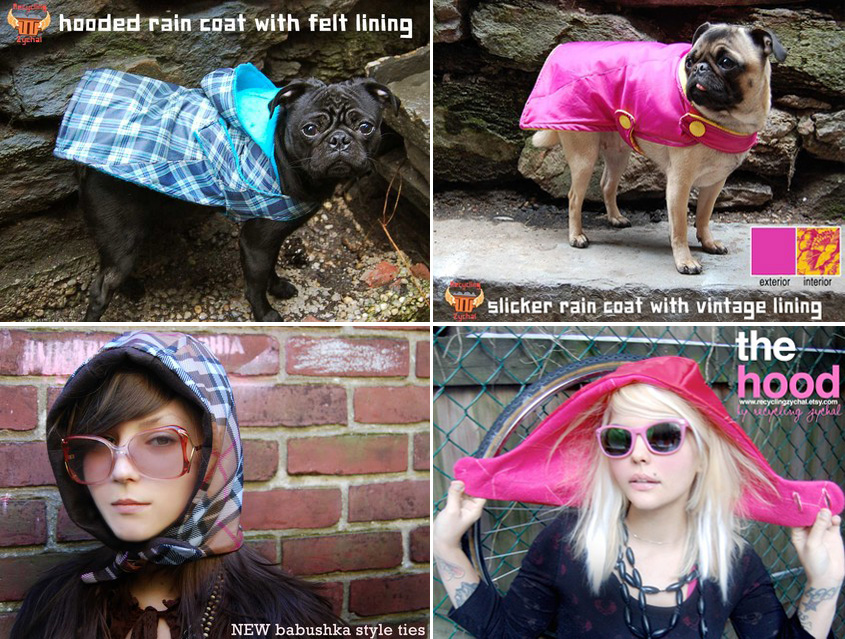 For more about Recycling Zychal, check out this interview with Tayrn from the Philly Swap blog.