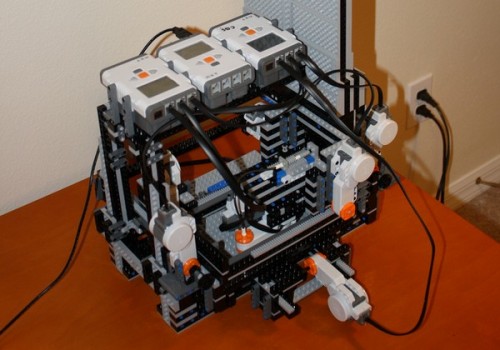 One step closer to Robotic utopia: Lego Mindstorms NXT 3D Lego Printer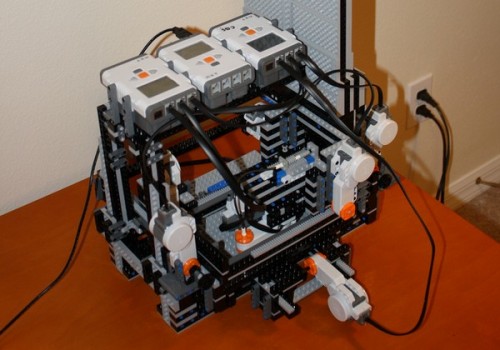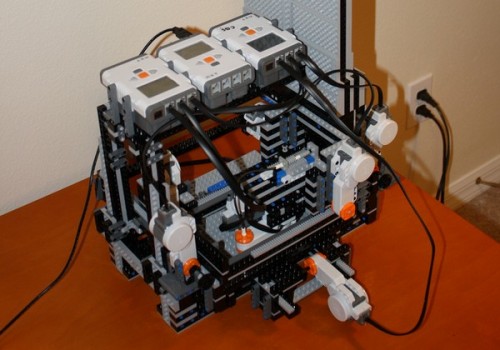 Taking inspiration from the example set by DIY 3d printing pioneers Makerbot and Reprap, Lego enthusiast Will Gorman set out to piece together a Lego 3d printer. Not only is it made entirely from almost 2500 pieces of Lego; the magic here is that the MakerLegoBot actually prints in Lego.
This isn't quite the same as the custom Lego blocks we've seen before. Using model data from a computer running block friendly design software MLCAD, the machine will "print" (ie, assemble) anything at all so long as it is built from 1×2, 2×2, 3×2, 4×2 and 8×2 Lego bricks. A feeder supplies the pieces which are then snapped into place with robotic precision.
Check out the following video where a Lego house is built, ready to move in to right off the block.
Those of you lucky enough to be in the Netherlands between October 22-26 can see it live at LegoWorld in the city of Zwolle, just North and a bit to the side of Amsterdam.
For the serious blockheads out there – build your own with software and instructions from Battlebricks. Keep in mind that you do need a whole lot of parts and at the heart of the machine there are three Lego Mindstorms NXT Bricks, along with nine Mindstorms NXT motors.
Perhaps the next step is to spice things up with quirky additions like we saw in the DIY Lego printer a few months back.
Thanks to Battlebricks via Engadget