birds + robots + posters + papercraft


Design firm HyperQuake has a cute, downloadable DIY project at posterquake.com called BirdBot Factory. From the site:
So who is BirdBot?
BirdBot is a unique automaton built by NASA to aid in an undocumented mission to the planet CAD in search of extraterrestrial life. After a successful trip, researchers at NEST (Non-biological Entity Studies Team) have worked diligently to assimilate BirdBot into the world of humans and now he's here.
You can design your own BirdBot, download your design as a PDF, print it out at home, and then assemble. The project coincides with HyperQuake's latest limited edition poster, which HQ was kind enough to send me along with an official BirdBot. Check it out: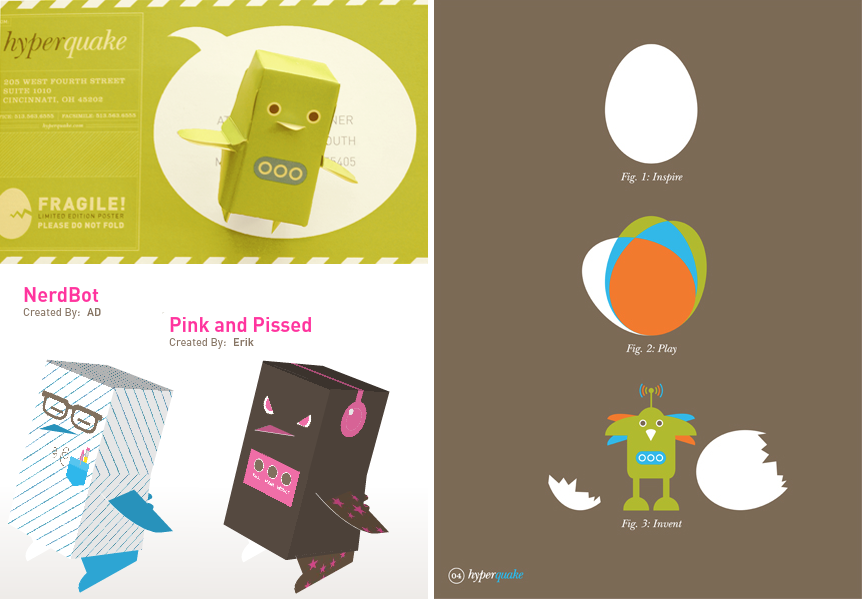 More from HyperQuake in my post:
Put the X-acto Away — 20 Designers Making Laser Cut Posters + Prints