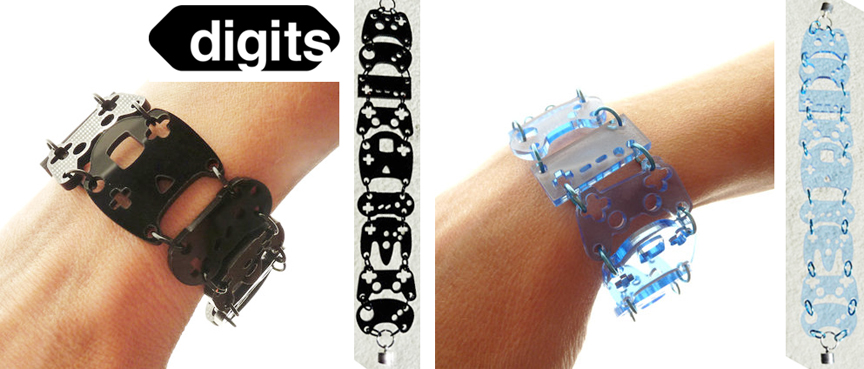 Ponoko Product of the Week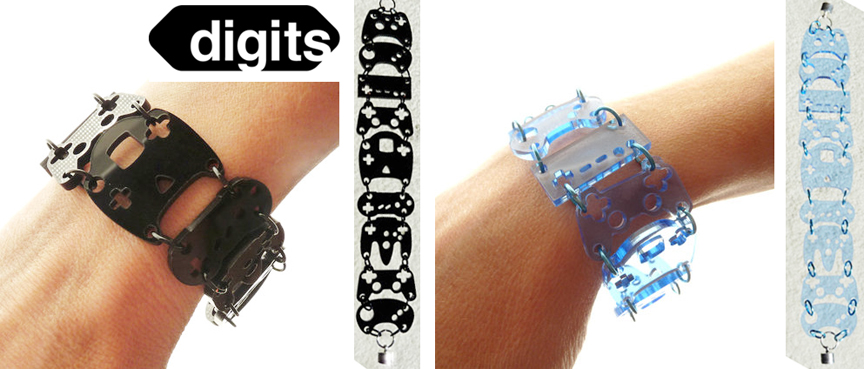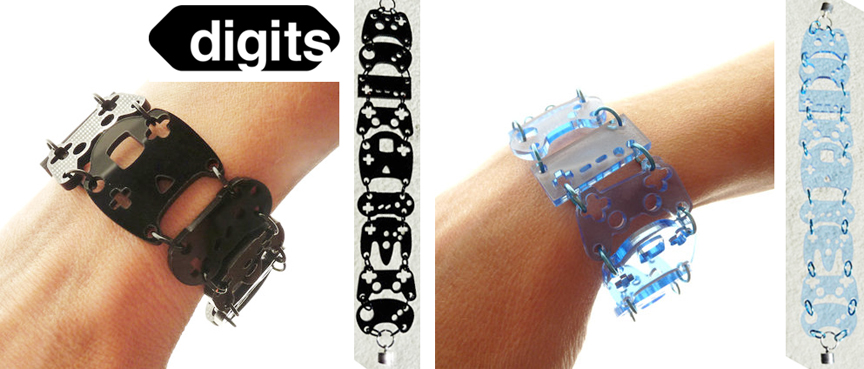 Remember those classic video game controller ornaments? Well, Digits designer Dave Rollins is revisiting his hit motif for his latest product: acrylic game controller bracelets. Even the links are made from lasercut acrylic.
Available now in the Ponoko Showroom for $35 in your choice of red tint, blue tint, black or white.