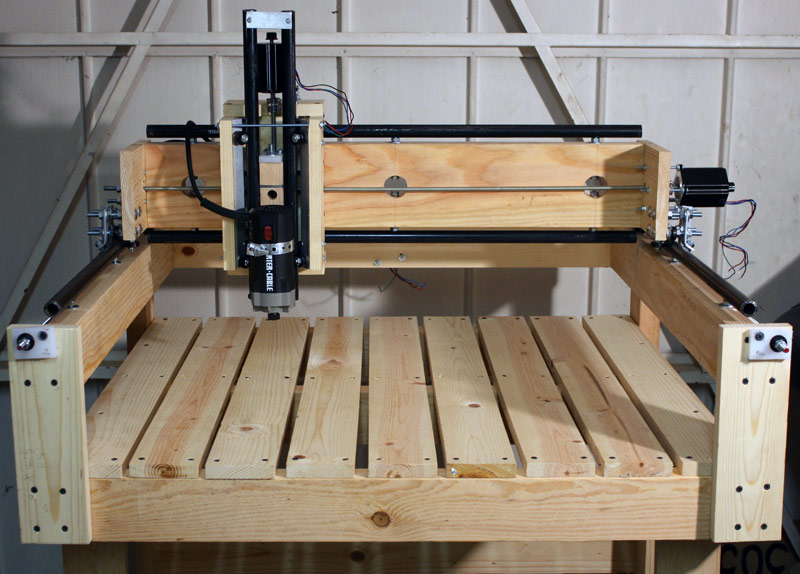 Fangletronics: budget CNC construction worklog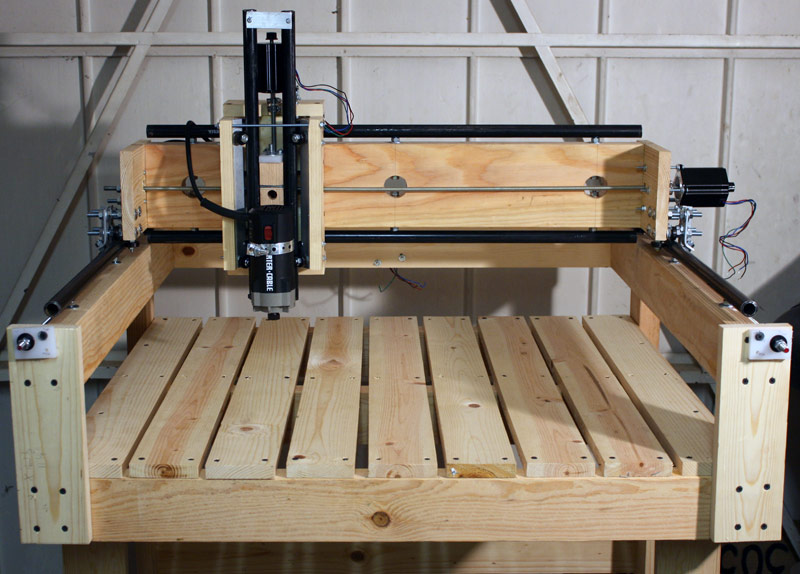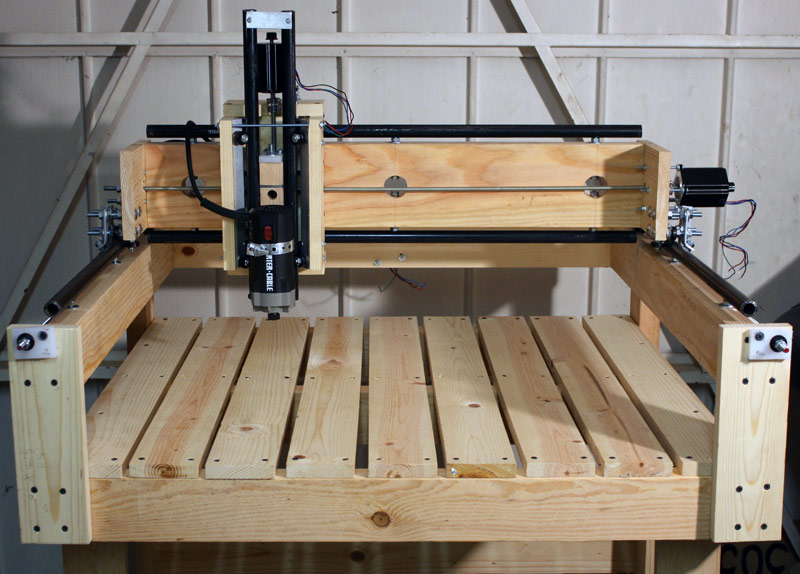 Having lusted after his own CNC machine for some time, this research scientist/after-hours tinkerer decided that he couldn't quite swallow the prices involved in getting set up with one of the usual suspects.
Closer investigations also saw him questioning the limited build platform that most DIY kits offer.
The solution? Build yourself a behemoth 25″x25″x7″ machine, thanks to plans from solsylva that help keep the cost down while utilising readily available materials for construction.
Most components can be sourced from your local hardware store, and you know where to find the few specialised items such as electronics and stepping motors.
During the process, he has discovered the need to invest in quality components rather than push for the bottom dollar at every turn – but having said that, there are still ways to save your pennies. The CNC machine that Paul built includes kitchen cutting boards that have been modified to become bearing flanges.
So what do you do, once your very own large scale (for home, at least) CNC machine is alive?

Engrave a fancy new name plate for your clubhouse!
Be entertained by the three-part worklog on Paul's blog Fangletronics.
…parents who can't get enough DIY action should also check out his wife Lindsey's blog Filth Wizardry. Absolutely brilliant.