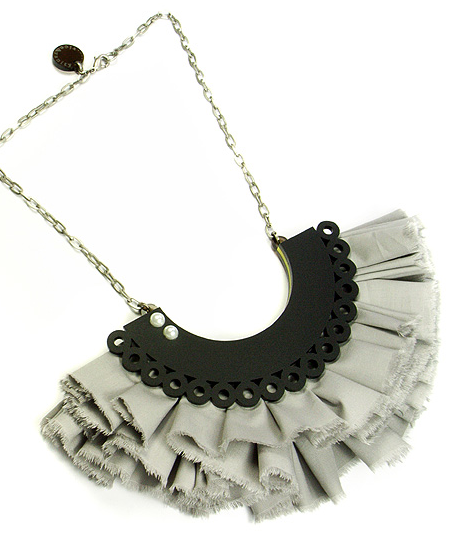 Lasercut jewelry with a serious dose of drama.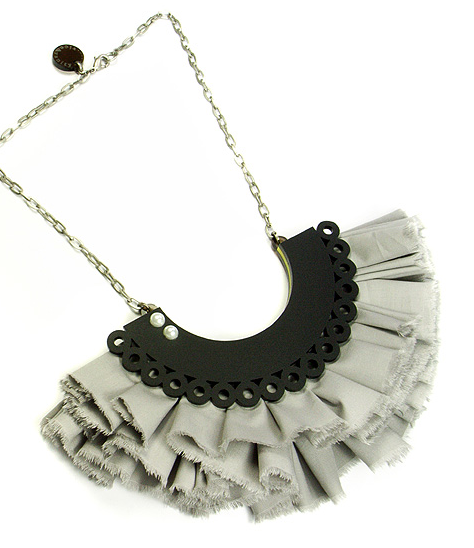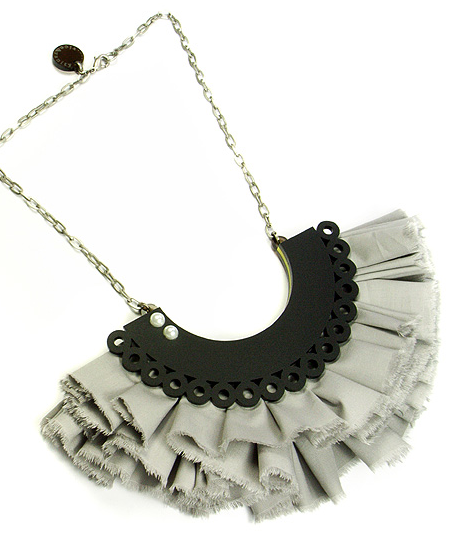 I've seen a lot of lasercut jewelry while writing for this blog, and I do mean a lot; but I keep coming back to Vice and Vanity. One of the biggest challenges of designing new products is distinguishing your products from the vast array of other options, and Vice and Vanity has done a remarkably good job at this.
They have a strong visual style that relies on bold, graphic shapes and unusual combinations of shapes and materials. Be sure to note the handmade details, especially the stitching, that complements the laser cut elements and makes their jewelry distinct. The style reminds me of the mysterious laser cut objects we posted recently, but I still don't know what those things are for.
CLICK HERE for jewelry combining bamboo and kimono fabrics.
CLICK HERE for 100 more lasercut jewelry designers.
More images after the jump!