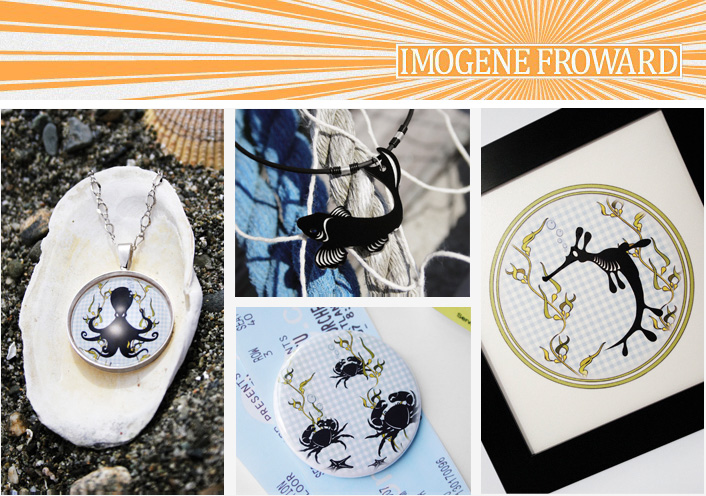 Imogene Froward opens new Etsy store!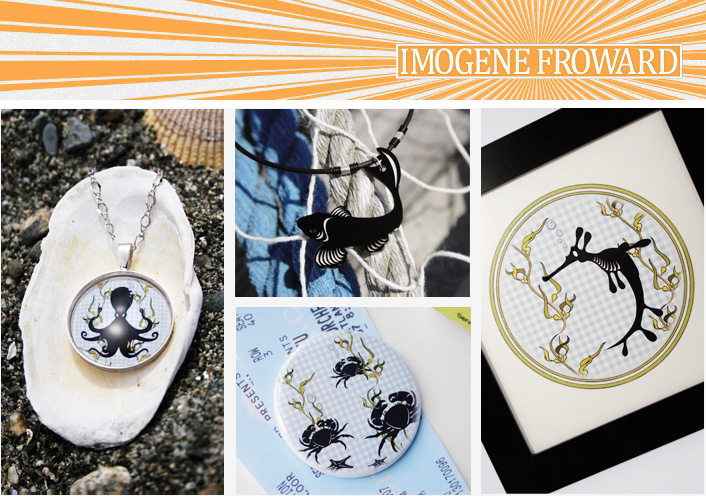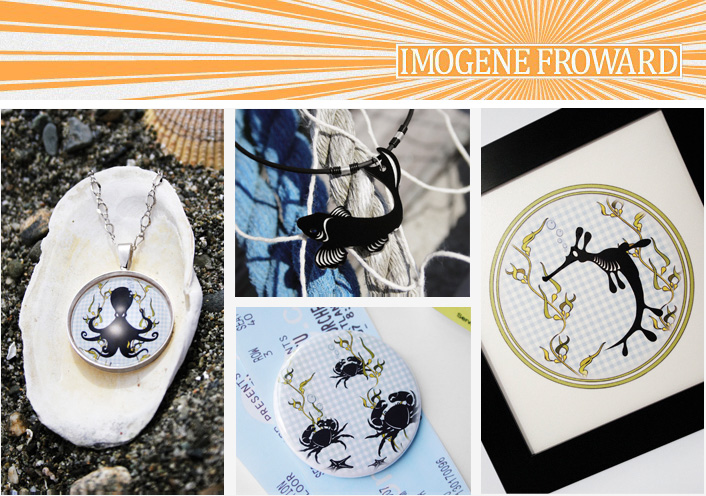 Sea dragons and star fish, stone crabs and humboldt squid — designer Sylvie-Marie Drescher turns her oceanic inspiration into framed art and wearable accessories for her brand Imogen Froward.
A few weeks ago Drescher posted a photo on her blog of her latest Ponoko shipment. A few days later and her undersea creatures are now for sale in the new Imogen Froward Etsy shop which opened on October 1st. You can get one of her black, lasercut pendants on a matching rubber necklace for $19.95. Pinback buttons, magnets, glass pendants, and art prints are also for sale.

Want to know how Ponoko can help you start your own jewelry line? CLICK HERE to check out Ponoko's Get Making guide. And be sure to take a look at our list of 100 Lasercut Jewelry Designers for inspiration galore!