Deadline is 7 November 2010

Would you rather have a Tootsie Roll or a CarveWright compact CNC system? How about a deluxe Singer sewing machine? Or a $250 making voucher from Ponoko?
These are just a few of the way-better-than-candy prizes on offer at Instructables for their Halloween Contest. Anyone can enter, and you can submit multiple entries. The creativite categories are: • Slideshow • Food • Props • Green • Video • Costumes • Decorations
Each category has a 1st, 2nd, and 3rd prize. And there's a grand prize for Tech and another for Craft.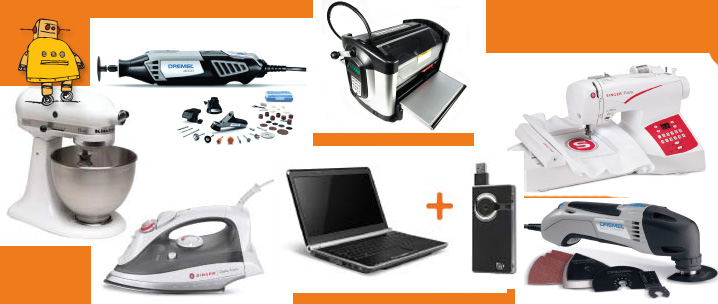 Entries close 7 November 2010; so you've got one month to submit your project to Instructables biggest contest of the year. And don't forget, that if you want your design to light up — which *of course* you do — be sure to check out Ponoko's new electronics offering from Sparkfun.