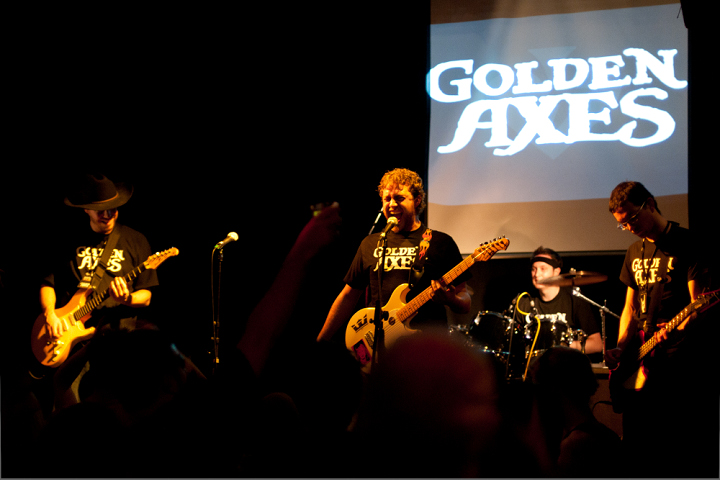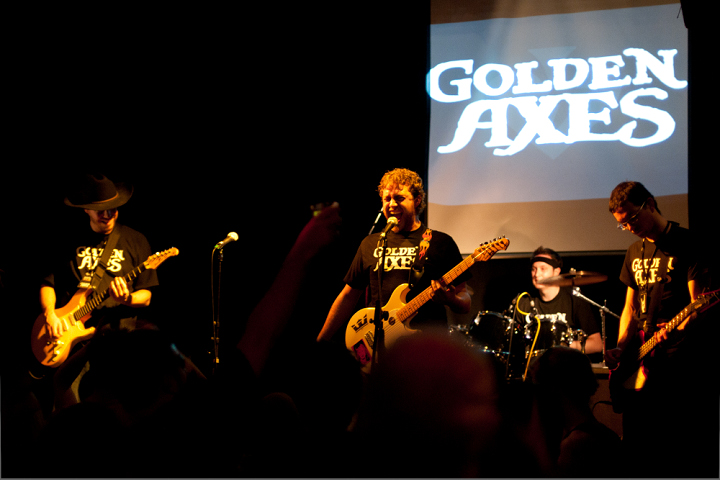 One of the loudest, celebratory rock phenomenons hit Wellington, New Zealand, on Friday 1 October. 'Rocktober' is a dress up and rock up musical event that celebrates black t-shirts and all things that rock, in the spirit of "Wayne's World and Spinal Tap".
A few staff members from Ponoko went along and revelled in a night of ACDC, Iron Maiden, Metallica and the like played by the talented Golden Axes, followed by a hot crew of DJs.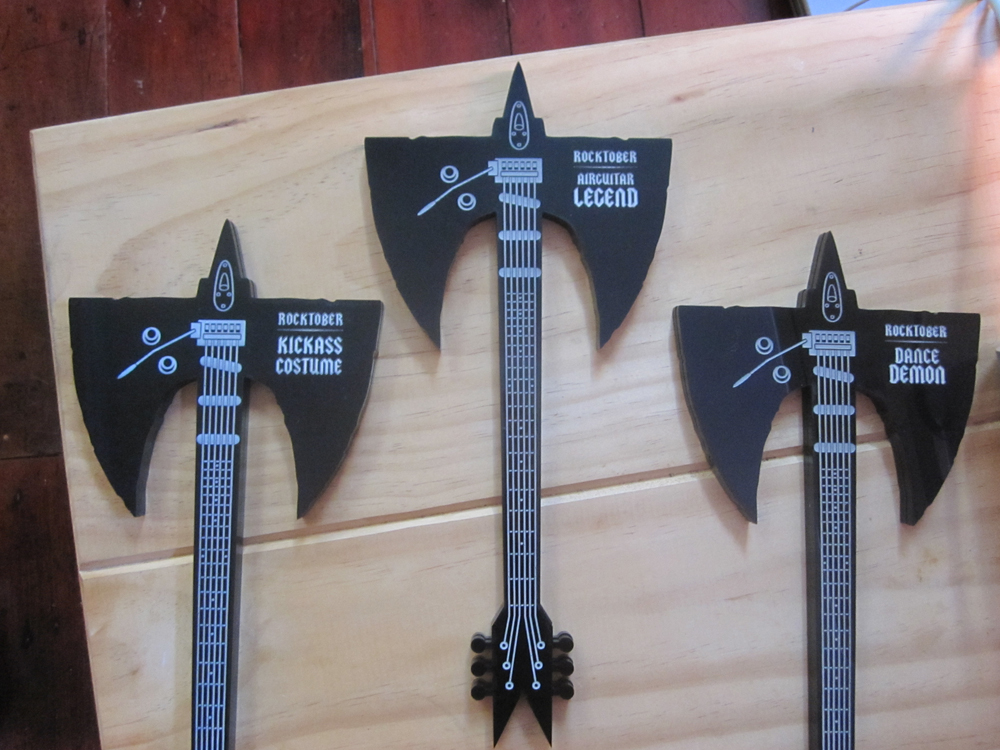 One of the founders of Rocktober used Ponoko to make the trophies for this rocking event: mini black axes, on 6mm black acrylic, with some wonderfully detailed engraving. These were dished out to the best costumes, air guitarists and moshers of the night and went down a treat.
Keeping it local, and proving that rock can also help others, all the profits from tickets and merchandise will go to the Wellington division of the Cancer Society of New Zealand.
Thanks to the crew behind Rocktober for such an entertaining night. Rock on!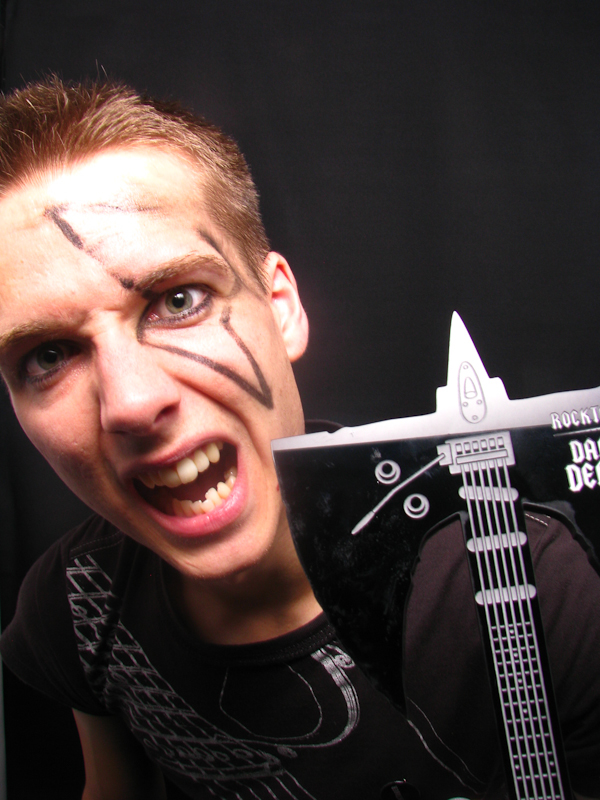 (Photo credits: WeDo Photography and Mr. Dave Keyes.)