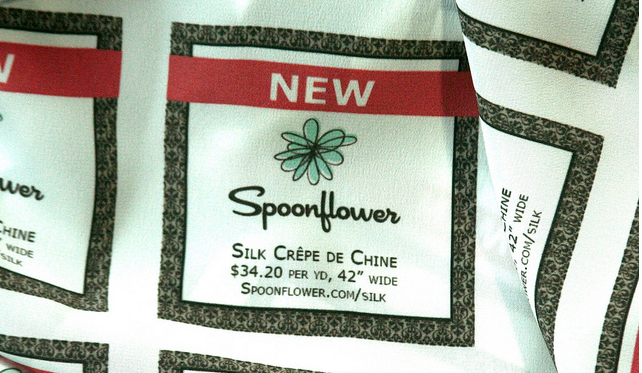 cotton schmotton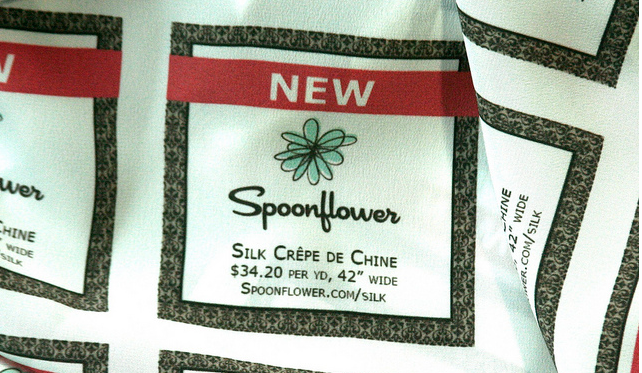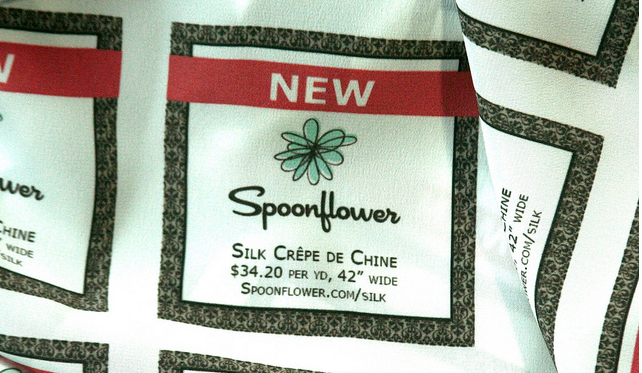 On-demand digital textile printers Spoonflower announced today the addition of silk to their printable fabrics! Crepe de chine, to be specific.
Crepe de chine is a 100% silk with a slightly bumpy texture. (It's not the ultra shiny stuff; that's silk charmeuse.) The addition of crepe de chine silk makes six fabric choices including quilting cotton, organic sateen, organic knit, upholstery twill, linen-cotton blend canvas, and cotton lawn.
And don't forget, you can sell your original silk textiles in the Spoonflower shop.