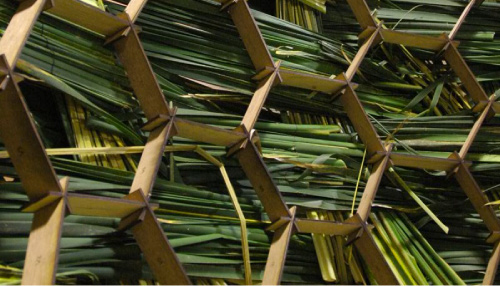 Ancient and Modern Techniques Working Together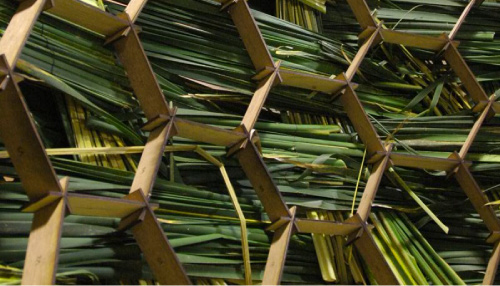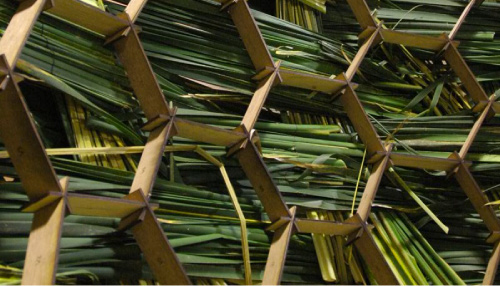 The installation Fabricated Harvest emerged through a collaboration between American designers John Adams and Ricki Dwyer.
Traditional woven basketry is combined with a laser-cut geometric structure, following an inspiration taken from the Akan (a tribe in Ghana) word Sankofa. Translating as "go back and fetch it", this work represents the need to understand and value the past in order to be prepared for the future.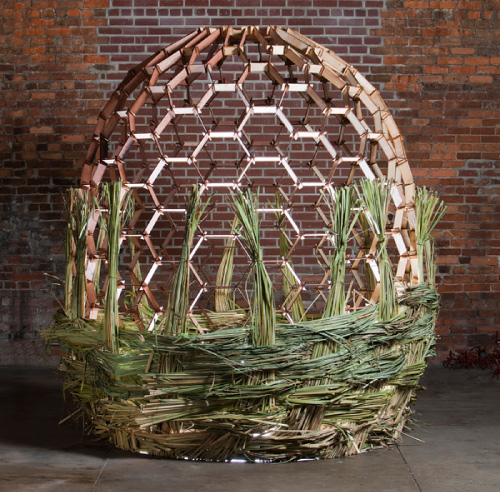 It is good to be reminded to look back every now and then, and take a moment to appreciate the artistry of traditional crafts and handmade techniques.
Using 21st century manufacturing technology to give new meanings to historic designs or motifs often produces interesting and inspiring outcomes, as we have seen in many jewellery items here on Ponoko.
When designers translate this influence into larger scales, the outcomes become even more diverse – and Fabricated Harvest is a clear example of this. Other forays into furniture that reference the past include Imogen Luddy's Cross Stitch Table and (one of my personal favourites) Gareth Neal's Stratiated furniture.
What do you see, when you look back? Is the past a part of your digitally manufactured future?
More from John Adams at Substratum Design.
Via NotCot