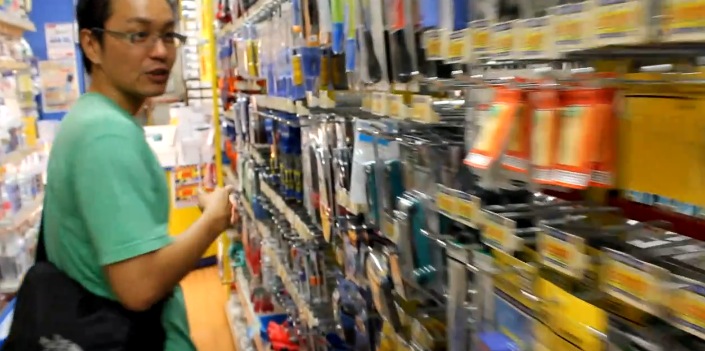 And you thought there was a lot to see in our Materials Catalog…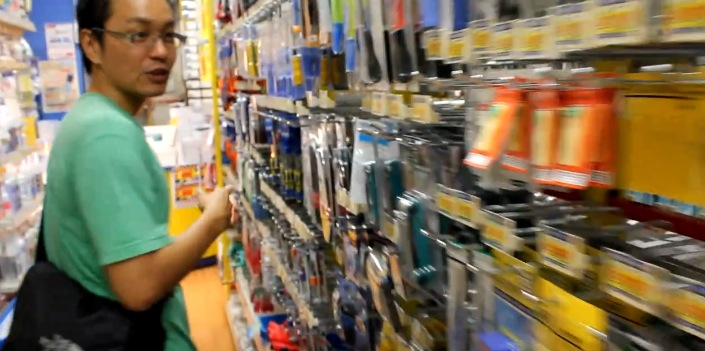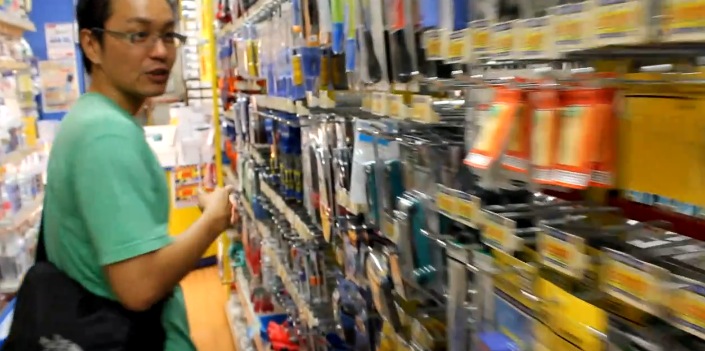 For the tinkering type, the wonderful world of Japan's Akihabara neighbourhood may be as close to techno-dreamland as you're going to get.
This tightly packed collection of electronics and hardware outlets remains a distant fantasy for most of us, but thanks to Akiba and Patrick from Toyko Hackerspace, we now have an insider's glimpse into this unique cacophony of technology.
Whenever you have a design idea, you can just come here and buy everything and make it in the same day.
That sounds just like Ponoko!
…only it is a little different, even though SparkFun does score a mention.
Click through for a 25 part video tour that takes you in and out of shops both large and small. There are quirky gems such as private boxes, described as being like a physical eBay; a store than does while-u-wait 3d printing and CNC milling; and interesting items like the hand cranked motor that even Akiba referred to as  …kind of stupid, but it's cool.
He can barely contain himself when faced with row upon row of used oscilloscopes that inspire a display of enthusiasm perhaps surpassed only by the most awesome tweezer collection you'll ever want to see.
Maybe something else will catch your own eye. There is certainly something for everyone in the maker's paradise of Akihabara, Japan… and now we know exactly where to find it. In a nice touch, each clip includes a map, website link and brief overview.
Tokyo Hackerspace via Engadget