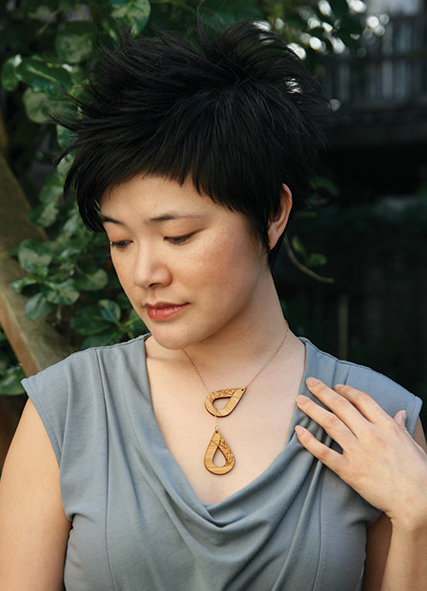 Feisty Elle's environmentally conscious process is reflected in her use of organic forms and materials.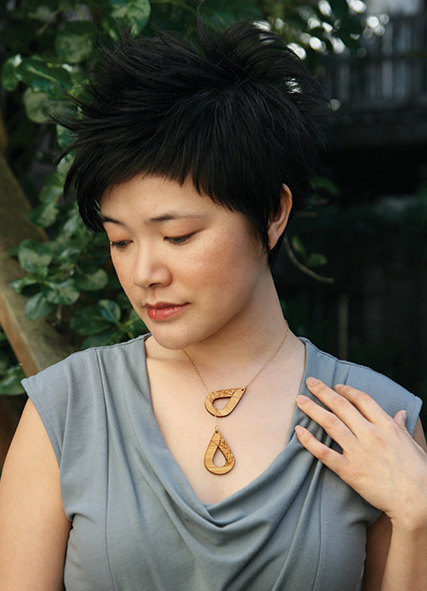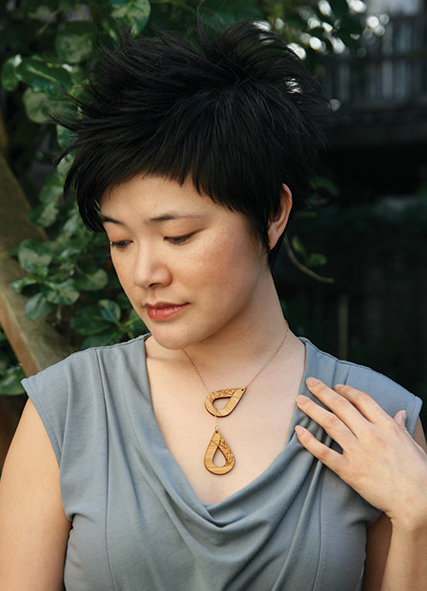 Leslie Yang is the founder and designer for Feisty Elle, a San Francisco-based company offering vibrant statement jewelry and accessories made from sustainable materials such as merino wool felt and bamboo ply.
How did you come across Ponoko?
You know, Ponoko and I have been working together for ages that I honestly don't recall. But I do know that I had been keeping an eye on their services and was beyond stoked the day I found out they were lasercutting wool felt. I love felt and up until that point, had been needlefelting and wetfelting women's accessories.  I was making women's accessories and other products by hand with some light sewing. Finding out about Ponoko was like entering into the 21st century!
When did you start making with Ponoko and what type of products do you make?
I started making with Ponoko nearly two years ago. I make statement earrings, necklaces, brooches, and hairclips out felt and bamboo ply. I also now offer acrylic jewelry trees, which I created out of not being able to find the perfect jewelry display for my pieces. Necessity really is the mother of invention!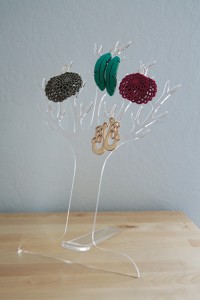 How would you describe your creative process?
I start with an idea that I build on by collecting images and inspiration via Evernote and making sketches in my grid notebook. I don't follow a timeline but once I feel a design has promise, I'll sketch it again, scan it, and then clean it up in Illustrator. From that point, it's on to Ponoko for prototyping. Or sometimes you can obsess over a design but you know you have to let it go because it's not great. That's tough, but I put it aside, switch gears, and work on other ideas.
I mainly work with bamboo ply and felt because they're both sustainable materials. Feisty Elle is committed to local production and using sustainable materials. It's tough doing the right thing, but the challenge is worthwhile if I can offer something unique and lovely to our customers.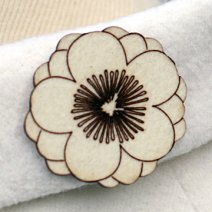 Have you been surprised by anything in the Ponoko process: positives/negatives?
What's surprising and awesome is that Ponoko provides an unprecedented level of transparency in the manufacturing process that doesn't exist anywhere else. In that respect, I hope other manufacturers learn from Ponoko and follow their lead. Moreover, they're always working to improve their quality of service and expand their offerings and that's a wonderful thing.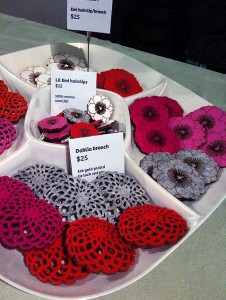 Do you have any tips for other users?
Push and challenge the material! Just because it hasn't been used for a given purpose or bent or turned doesn't mean it can't be done. No one thought about making felt earrings, but I'm making them and the response has been positive. Nothing is impossible!
http://feistyelle.com/, http://www.ponoko.com/showroom/FeistyElle/products