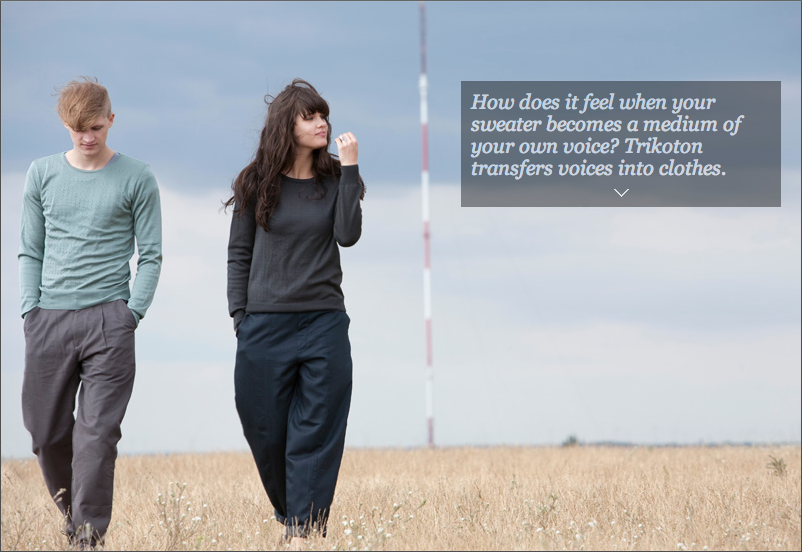 technology + textiles + mass-customization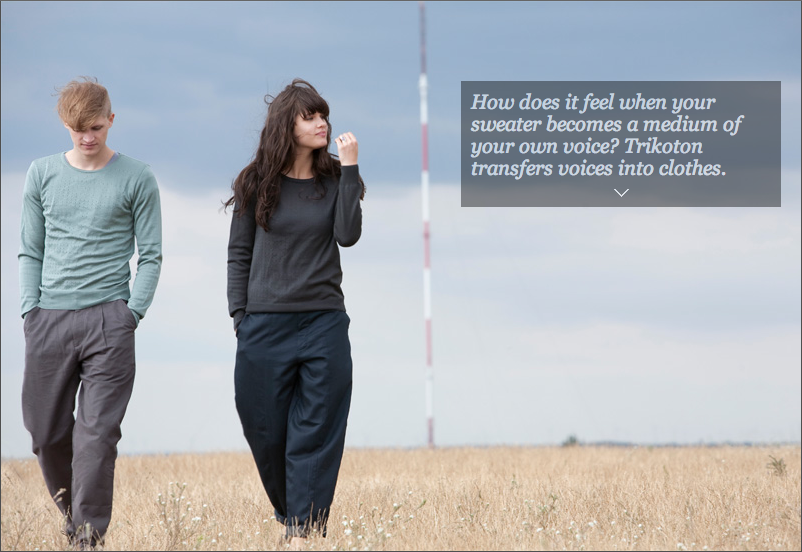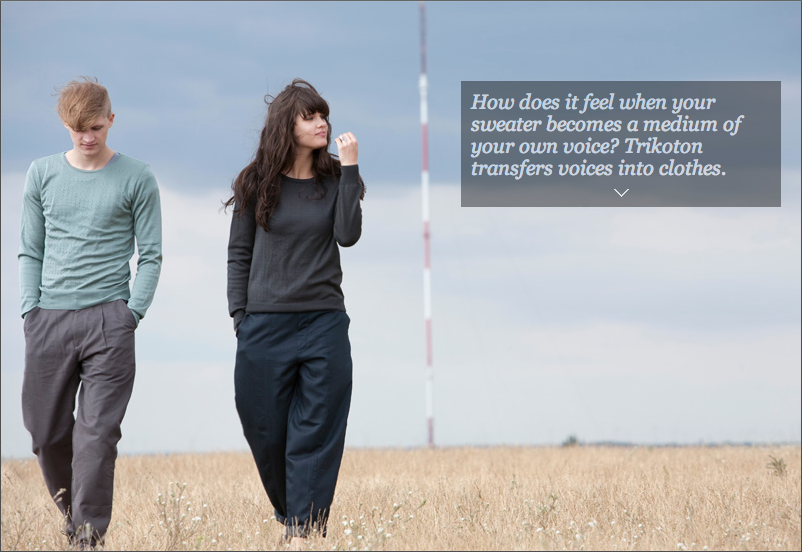 It started out with a project for the Ars Electronica festival in 2007. Fashion designer Magdalena Kohler and product designer Hanna Wiesener created 'Gelsomina', a Voice Knitting Machine. They hacked an old knitting machine so that the pattern "could be directly controlled by live user input."
Fast forward a few years, and the Gelsomina project has evolved into an interdisciplinary fashion knit label: Trikoton. The Berlin based company offers knit-basics — sweater, vest, leggings, and a few accessories — which are constructed using a dot matrix pattern based on a customer's audio sample.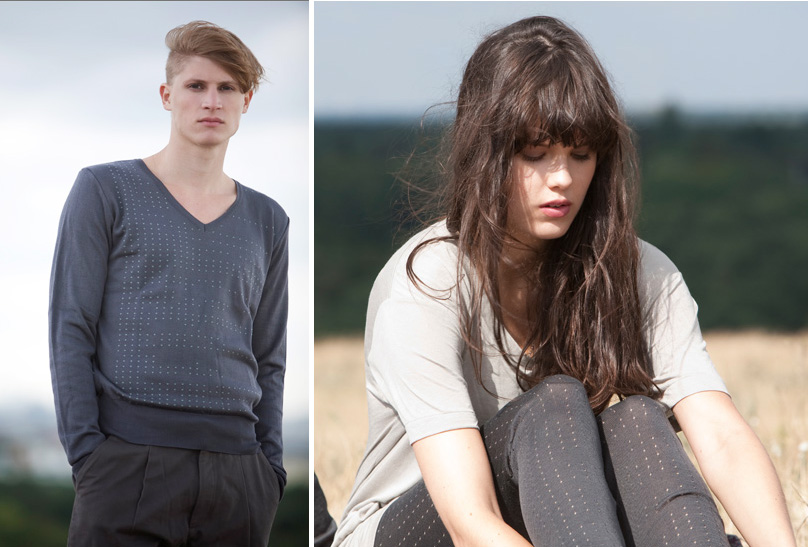 The patterns can be rendered either in two colors or with the dots as open holes in the fabric. After selecting a garment style, (Here I've chosen a two color V-neck sweater.) color, and size, you can then create your personal pattern using your computer microphone and a Flash app on the site.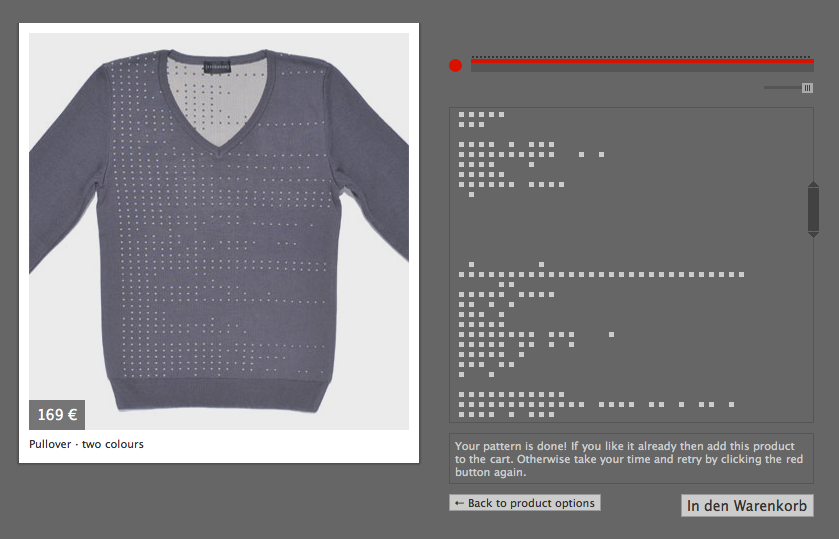 I really like how the recording doesn't force the audio together. As you can see in the photo of my pattern above (Me signing a bit of Nous Ne Sommes Pas Des Anges by Serge Gainsbourg btw.) you can create stripes using pauses of silence.
The price for a customized voice knit ranges from 69€—169€. It doesn't say what fiber is used, but I assume cotton. (Would love to see cashmere cardigan versions!)
via Fashioning Tech