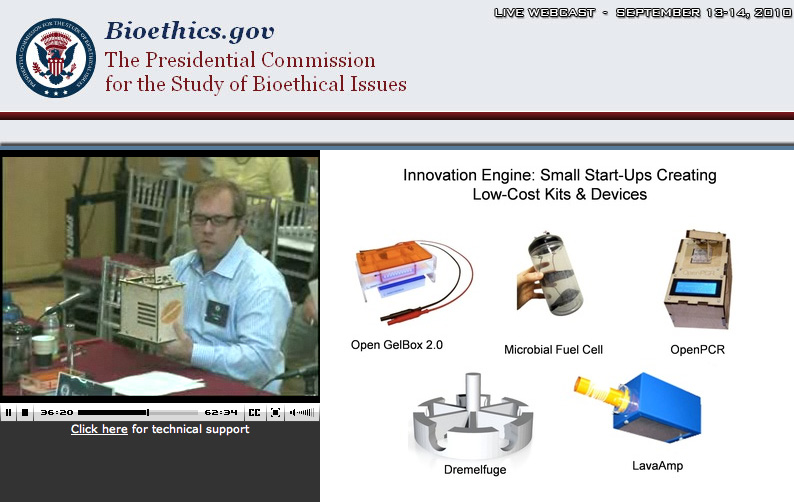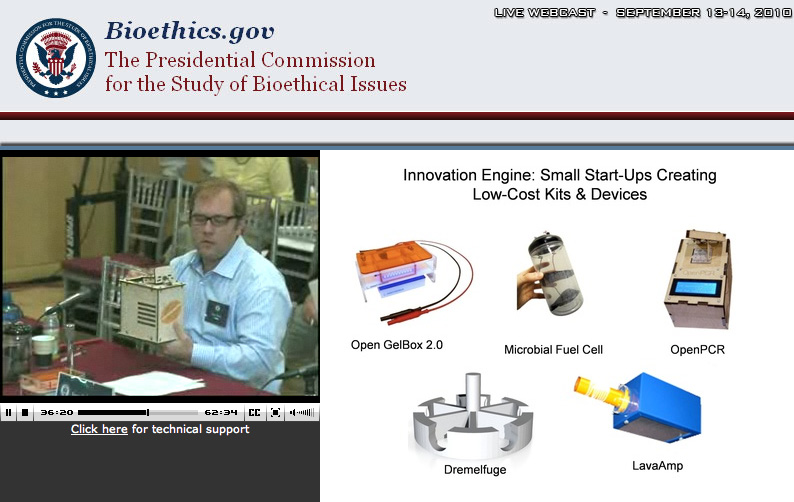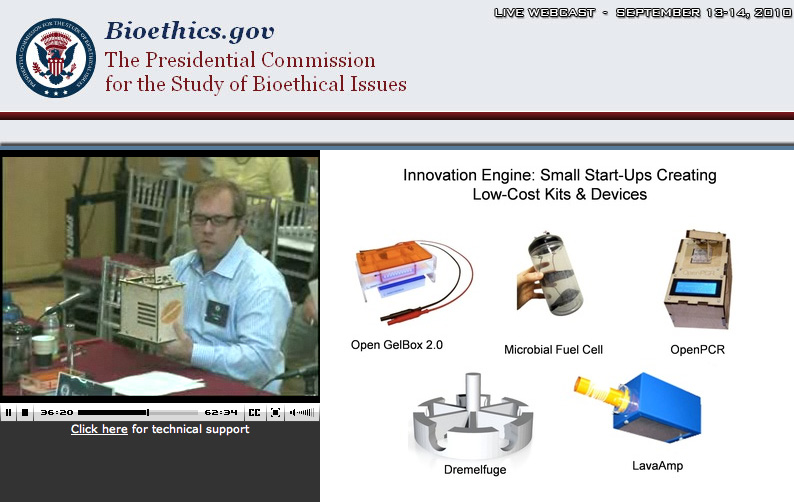 PonokOaklanders Dan and Josh received a rush order on an OpenPCR prototype. A laser cut case was needed to house a Polymerase Chain Reaction (PCR) machine, a tool which can target and amplify a small section of DNA.
The request came in from OpenPCR founders Josh Perfetto and Tito Jankowski who had been contacted by the founder of DIYbio, Jason Bobe. Bobe wanted to show an OpenPCR for a presentation on the amateur DIY bio community — at the Presidential Commission for the Study of Bioethical Issues in Washington, DC.
The presentation — which you can watch HERE — was a great opportunity to demonstrate the scientific creativity going on in the open-source and DIY communities. OpenPCR is "like a Xerox-machine for DNA." It's applications include detecting viruses, DNA sequencing, and species determination. OpenPCR's exposure is growing, and the project has already received double the amount of it's goal on KickStarter.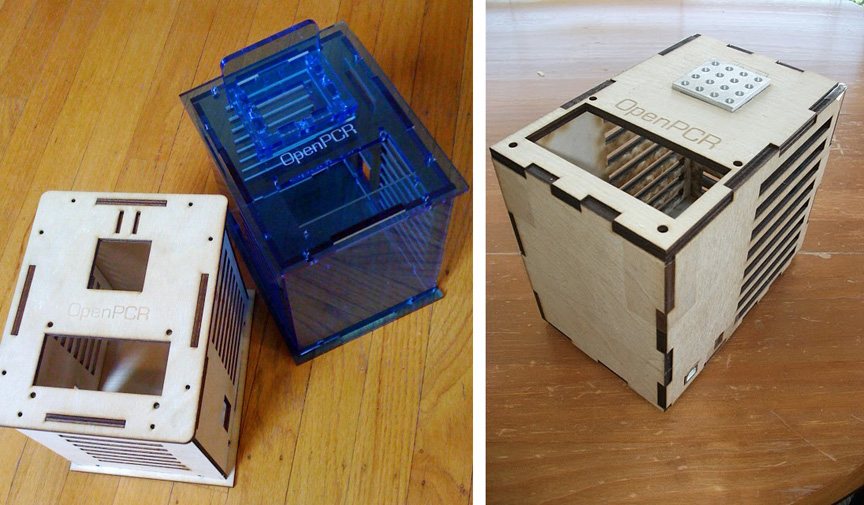 CLICK HERE To learn more about OpenPCR
CLICK HERE to read Yana's interview with Tito Jankowski