23 design competitions worth your time.
EDITOR'S PICKS



• Future Home of Storage — 5 October 2010
This one makes the list because you can win an iPad. I've purchased a lot of Apple products, but they are expensive so I'm just going to win them from now on. The brief for this competition is to create a thoughtfully designed home/apartment storage solution that will encompass how people store and organize their own personal items in the homes /apartments of 2020. The solution can be for any area of the home/apartment.
via idsketching

• REPEAT — registration deadline is 3 October / submission deadline is 31 October
REPEAT is an international competition established to foster the creative spirit in the burgeoning field of digital fabrication. We encourage the generation of cutting edge design proposals for a structure of your design with the only caveats being it must serve a purpose, be generated and conceived digitally, incorporate repetitive elements, be optimized for 'flat-pack' transportation and be produced through fabrication technologies available within Houston, Texas.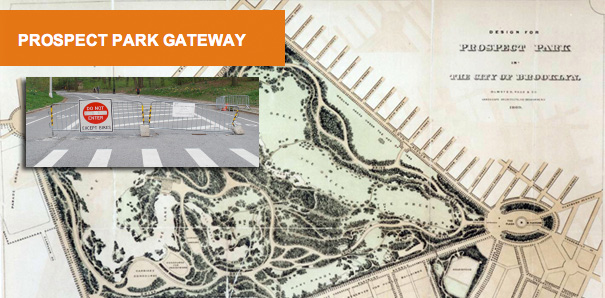 • Prospect Park Gateway Design — registration deadline is 25 October 2010, $35 fee
The Park Slope Civic Council is sponsoring a design competition for a new Third Street entrance gateway to Prospect Park to replace the existing New York City standard movable barriers. The new gate will be a highly visible, significant new architectural element of the park.
*= previous Editor's Pick
DEADLINES
• Tokyo Flash Watch Design Competition — ???
Design a watch for this Japanese product design studio and earn a royalty deal. No deadline given.
via Core 77
• Gifted? Tigerprint Gift Bag Design Competition — 30 September
Students and graduates from 2009–2010 are eligible to enter gift bag designs for Marks and Spencer. Eight finalists will have their bags in the stores, and one winner will get some cash and a paid placement in at Tigerprint design studio.
via print & pattern
• Tivoli Audio Graphic Design Competition — 30 September 2010
You are asked to prepare a poster to celebrate TIVOLI AUDIO's 10th anniversary using the medium of your choice: illustration, photography, painted, hand drawn or computer aided etc.
* Your Curious Story — 30 September 2010
There are no boundaries to this call for creativity using paper from www.curiouscollection.com Your paper creation should tell a "curious story" and could win you a variety of technological delights including Macbook pros, iPads, Wacom tablets, Adobe products and more. Open to students and professionals.
via Design You Trust
• s*uce Design a Dress Competition — 1 October 2010
Design a four-piece collection for fashion brand s*uce. To get details and contest guidelines, you have to email melina@shopatsauce.com
via La Moda Dubai
• Playable 2010 — 1 October 2010
Submit your designs for Playable Art / Playable Sites / Playable DIY Sites / Playable Kids. The competition will culminate in a conference on designing for play at Georgia Tech.
• Design a Stage Outfit for Florence + The Machine — 4 October 2010
Not only will the selected design be turned into Florence's stage outfit, the selected designer will have a feature story run on LuckyMag.com that will include images of Florence wearing the outfit. The designer will also receive $500, air fare to New York, two night's accommodation, and the opportunity to meet Florence… via Marketwire
* Chicken Coop Design Competition — 10 October 2010
ThePoultry Project 2010 Chicken Coop Design Competition is calling farmers, designers, thinkers, architects, artists, and locavores to design a chicken coop for use in urban or suburban backyards.  The ideal coop will integrate aesthetics with utility and make creative use of local materials. via DipNip
• Spark Design & Architecture Awards — 10 October 2010
Graphics, product design, transportation and architecture are just a few of the many design categories accepted.
via Dexigner
• International Diamond Jewellery Competition — register by 15 October 2010
If any of you make one-of-a-kind diamond jewelry, here's your chance to shine. The Antwerp World Diamond Centre is looking for "modern diamond jewel and avant-garde ideas." And from the looks of previous years' winners, they like drama.
• Bike Rack as Art — 18 October 2010
This Australia-wide design competition invites creative, street-savvy designers to design a cutting edge public bike rack that can be seen as a beautiful item of street art as well as a long-lasting, easy-to-use, functional device. The winner will receive a cash prize of $10,000 and their bike rack will be manufactured and installed.
via 02WA
• Less Waste More Rights — 30 October 2010
Graphic design and Industrial design projects are eligible to enter this competition aimed at "envisioning sustainable wealth for the planet." The competition looks for design that influences national consumption habits, promotes a fair distribution of resources, and supports the protection and respect of fundamental rights.
via Dexgner
HEADS UP
• Creative Talent Competition — launches 22 September 2010
The Trib-e is a new site that will aim to help creatives start their own businesses. And they're having a kick off competition next week.
• Loving Outdoors! Product Design Competition — 30 Novemeber 2010
Design a seat, table, and shading system for enjoying the outdoors. Winners get a good bit of cash and presentation space at the Sun&Shadow 2010 Expo. Only open to designers age 32 and under. via Contest Watchers
• Copper and the Home — 30 November 2010
Design a decorative object for the home using copper or copper alloys that exploit the intrinsic qualities of these metals. Separate categories for students and professionals under 40 years of age. (p.s. The site is pretty clunky. To read the competition details go to News>newsletter>#07)
• Prix Émile Hermès — 30 November 2010
Candidates are invited to submit designs for an object, machine, utensil, piece of furniture, architectural concept etc. This year's theme is "heat, me-heat, re-heat". (Maybe that makes more sense when translated to French?) But seriously, this is a big deal competition.
• Magic of Mohair — 1 December 2010
Vogue Knitting and Mohair South Africa are sponsoring a design competition for hand-knit, women's fashion garments. "Crochet is allowed in trim only." : ) Yarn must be at least 25% mohair. Prizes include a bunch of knitting stuff and a grand prize trip to South Africa. Open to knitters of all experience levels. Separate student category.
via Waggle Dancing
• Jump the Gap, Roca International Design Contest — registration closes 14 January 2011
The competition offers talented designers across the world the opportunity to showcase work based on innovation and design within the bathroom area. The winning project will receive a prize of 5000 Euros which will be presented at 100% Design 2011.
via Despoke
• Becker Contest — 31 January 2011
Students and young designers within two years of graduation are invited to submit designs that include moulded wood. Prizes include serious cash and the making of your design into a prototype.
via Dexigner
• Living City Design Competition — 1 February 2011
The international living Building institute, in partnership with the national Trust for Historic Preservation, invites the world's most talented and daring designers, planners, artists and animators to create a new global vision: a breathtaking, compelling model for the future of civilization.