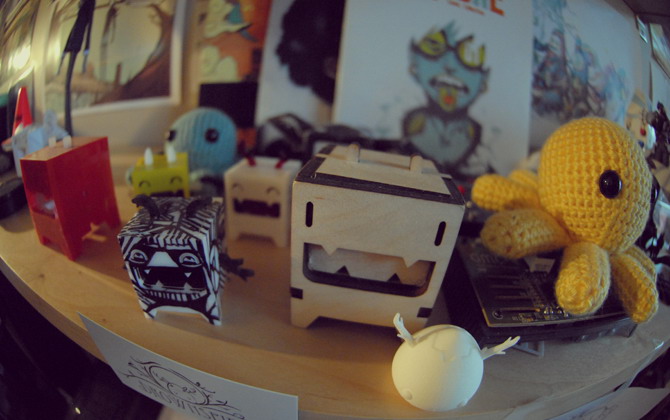 More on Vambit designer toys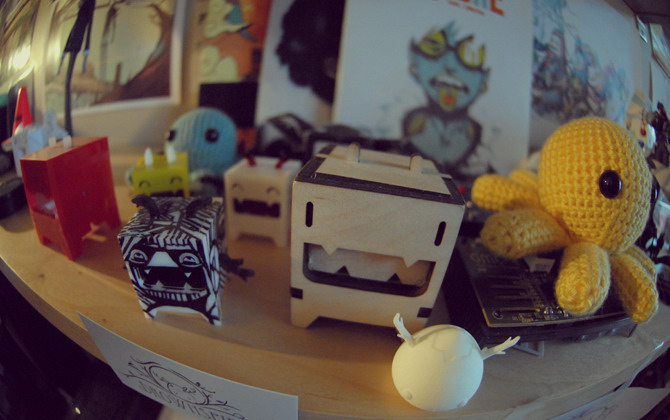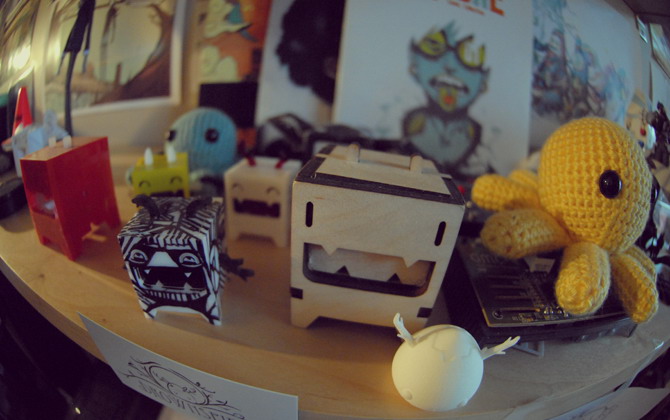 Ahh, the cute little Vambits.  You have probably seen them on our blog around the time of the last Maker Faire, where they were on offer for construction at the Ponoko stand.  People just can't get enough of their slightly twisted cuteness.  Behind the little grinning creatures are Esse and Ika, aka Downspire, who work from their small home studio in Montreal, Canada.
So how did this Ponoko/Downspire collaboration come about?
A friend of ours suggested to try Ponoko to turn our drawings into little toys.  Ponoko was actually the spark that made us begin to make products, as the tools were hardly available before.
What type of products are you making with Ponoko?
We received the first prototype of the Vambit about the same time, last year. We are mainly producing toys and random smiling objects.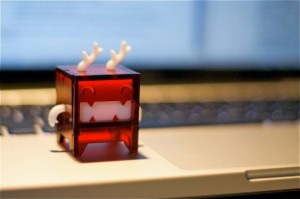 How would you describe your creative process?
Drawing, sketching, origami, modelling, prototyping, playing.
What material/s do you use/ have you used/are interested in using  and why?
We have made a wooden vambit once, but prefer to work with acrylics.
Have you been surprised by anything in the Ponoko process: positives/negatives?
Beside the long making/shipping time, it has been simple and easy to turn a drawing into something to play with.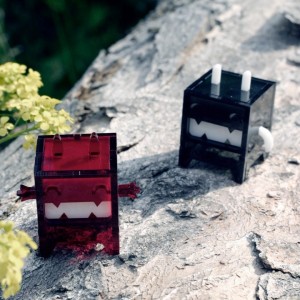 Do you have any tips for other users?
Use your .AI file to make a 3d mesh of your model to prototype it. Otherwise, you will do a lot of useless back and forth.