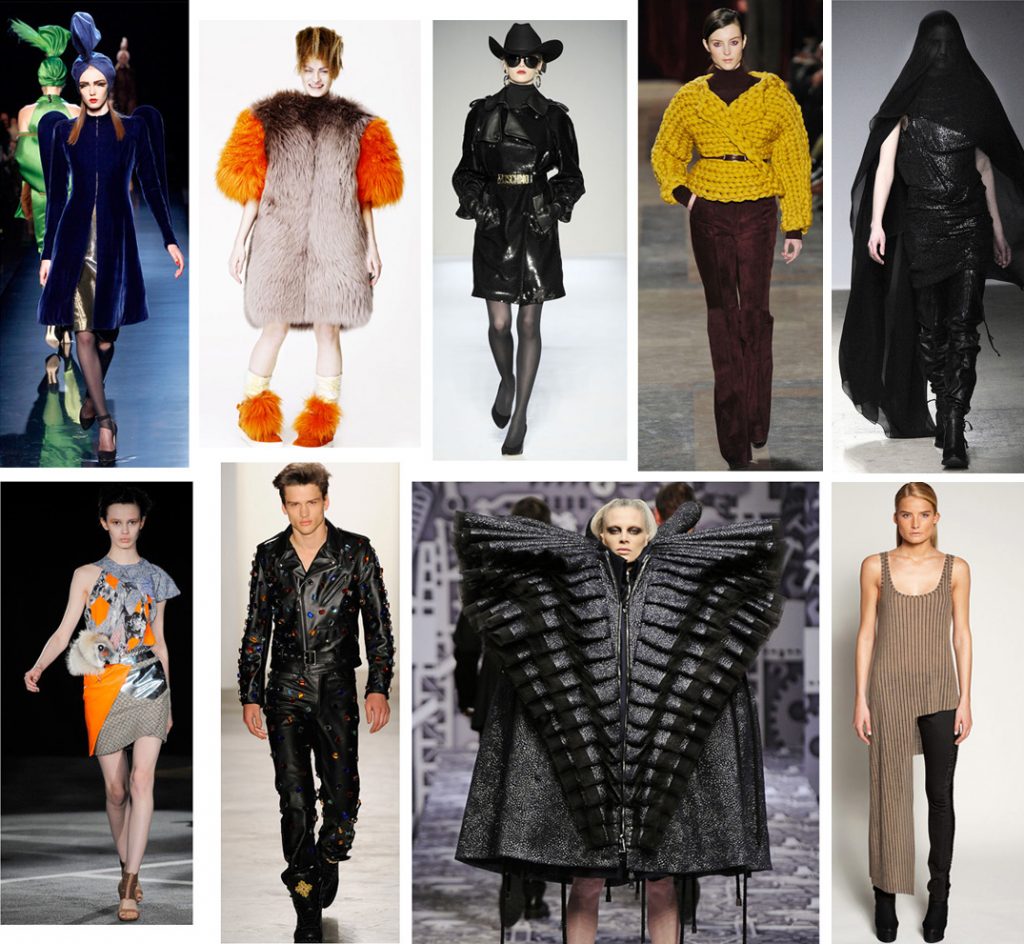 We are in for an ugly season.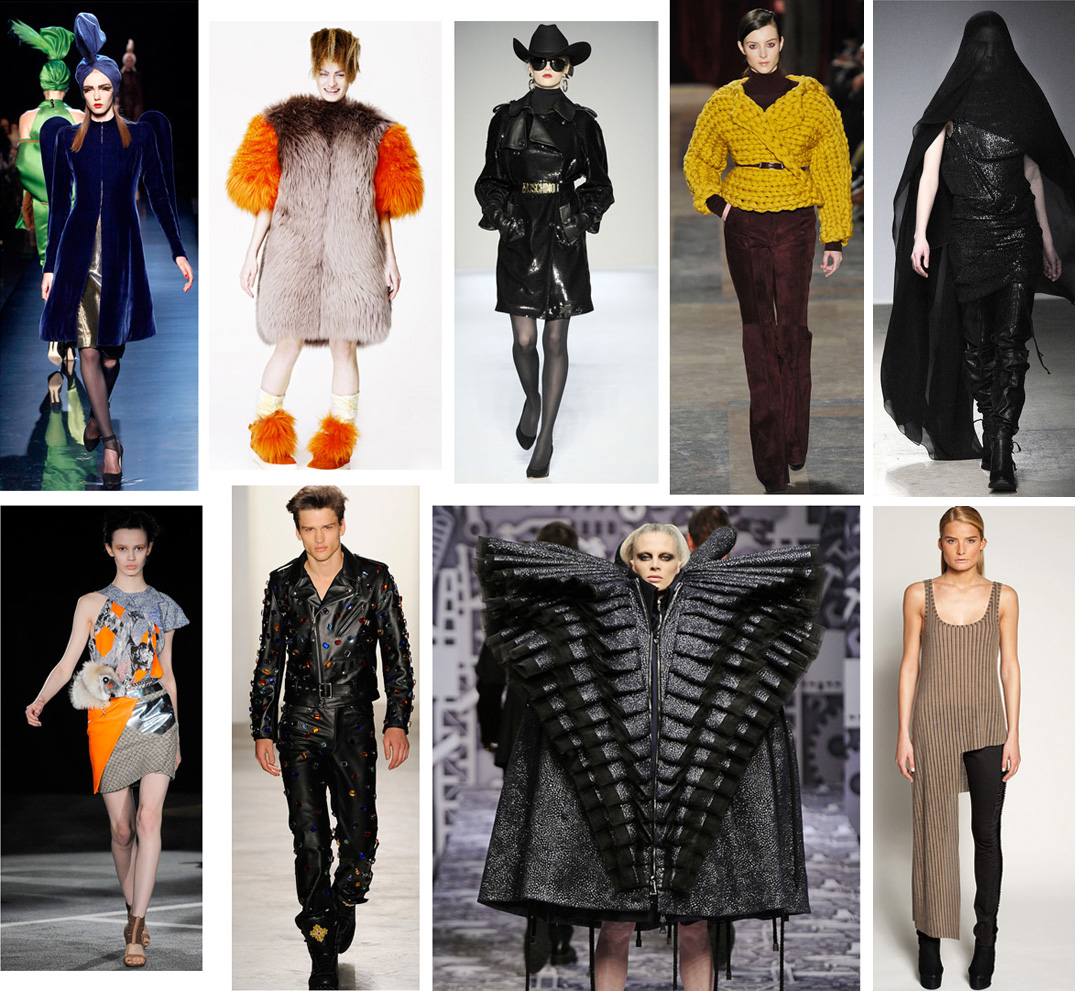 I thought I would girlie up the blog a little bit with some CLOTHES.
Lasercutting has been a major theme in fashion for the past few seasons. And it isn't at all this year (with the exception of one designer who I'll be writing about later), so I'll just get that out of the way. Digital textile printing, too, seems to have lost the imagination of designers. The novelty appeal, as Sarah Mower of Style.com writes, "quickly becomes cliché." The passing of Alexander McQueen — whose spring collection was a digitally printed tour de force — likely affected designers' decision to step back from digital prints.
The new NEW? There's an obsession with asymmetry and militants in outer space. Knits are huge, and I mean literally. Texture is stuck-on rather than built-in. And anyone in mourning will find they have the best clothing selection ever. These trends and more, after the jump.

Before we get into this, let me say that people look at fashion from different perspectives — the art, the craft, the commercial viability, etc. I stay up late clicking through Style.com runway photos asking the question, "What do I hope Forever 21 will knock off for me?"
Asymmetry
Asymmetry was one of the biggest themes this season. One designer, not shown and I can't remember, featured models with one eyebrow shaved off and the other very thick. While I do love one-shoulder tops, I refuse to let half of my body be cold.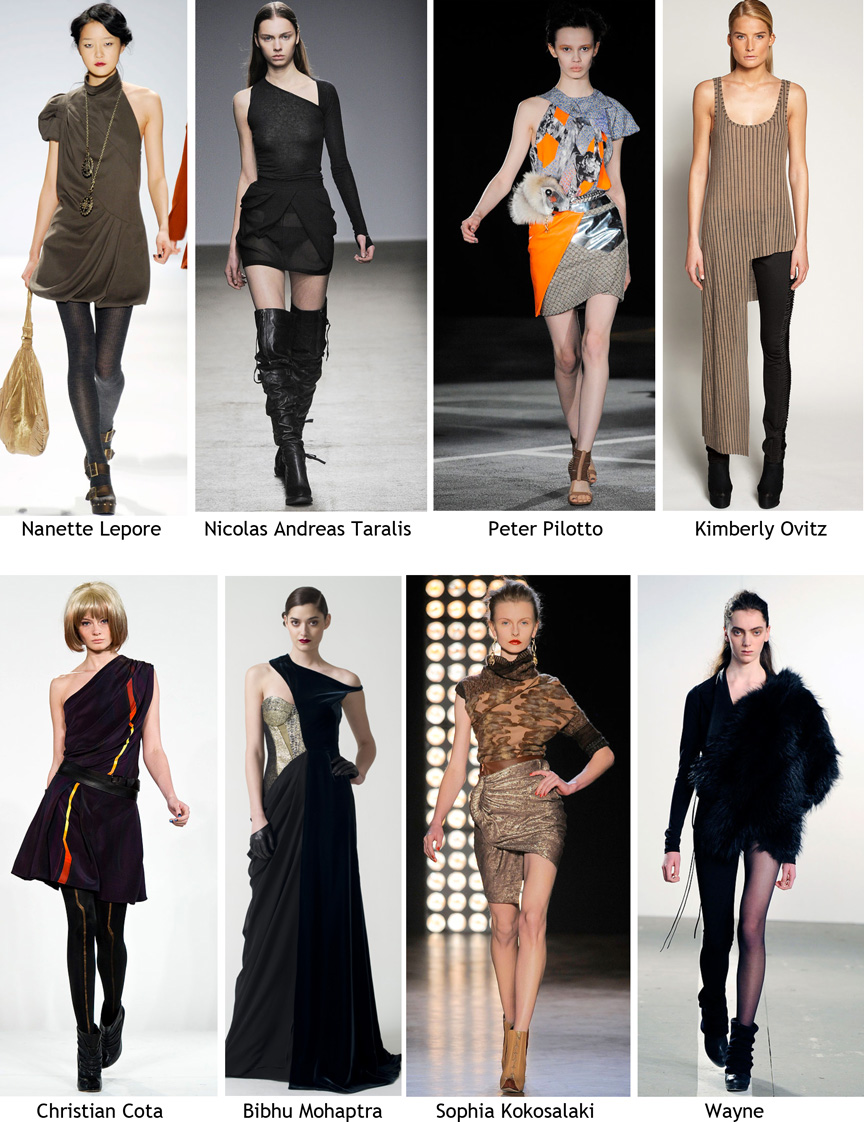 BIG Knits
Knitwear scales way up. Very crafty, but I think I'll skip this stitch.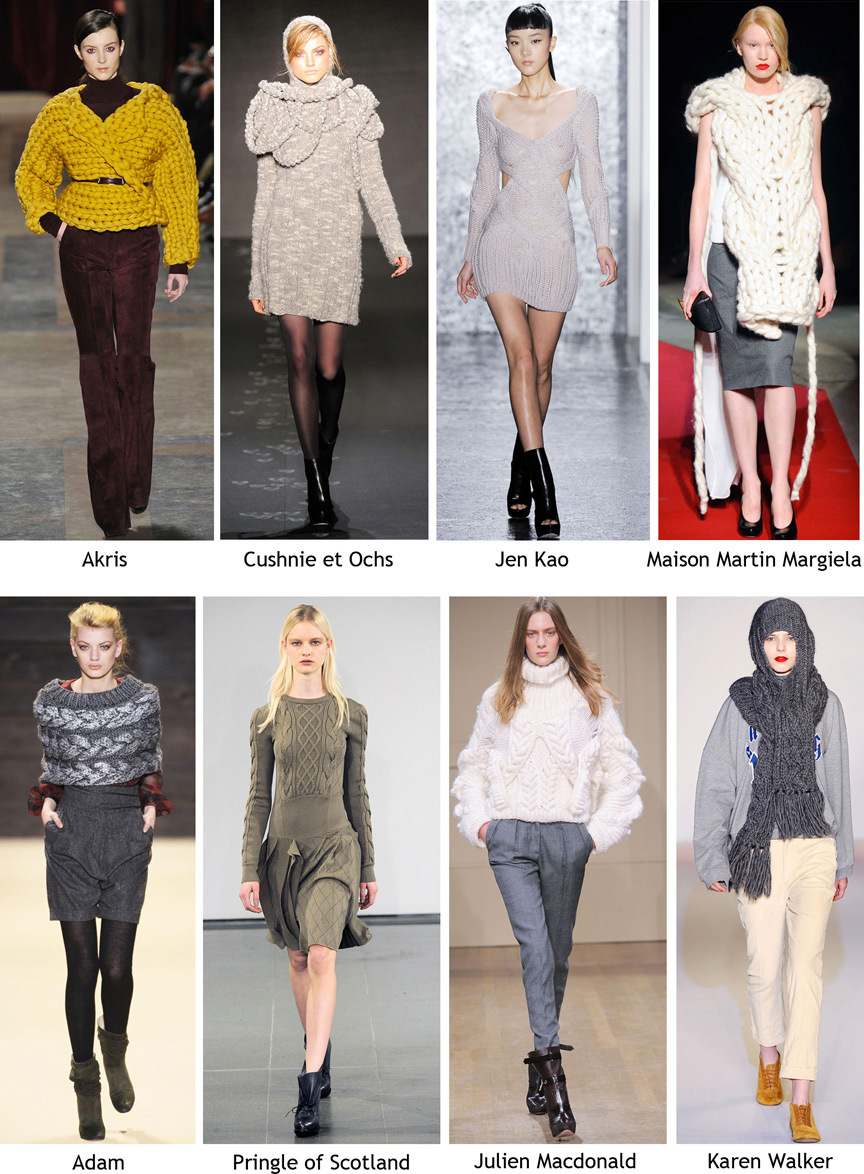 Black Widow
From gypsy to criminal to cowboy to nun to executioner, the black widow look is in. And I'm all for it.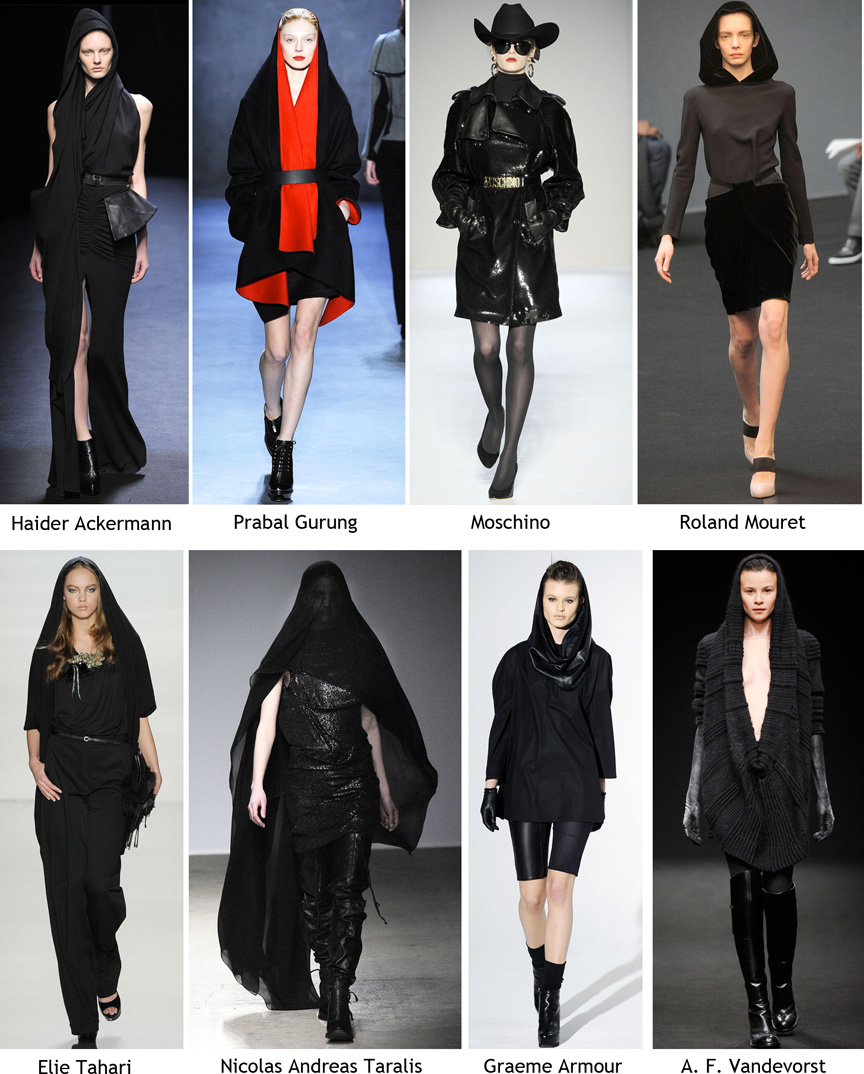 Dyed Fur
Easily the most terrifying trend this fall is dyed fur. If you buy blue fur this season, you will regret it.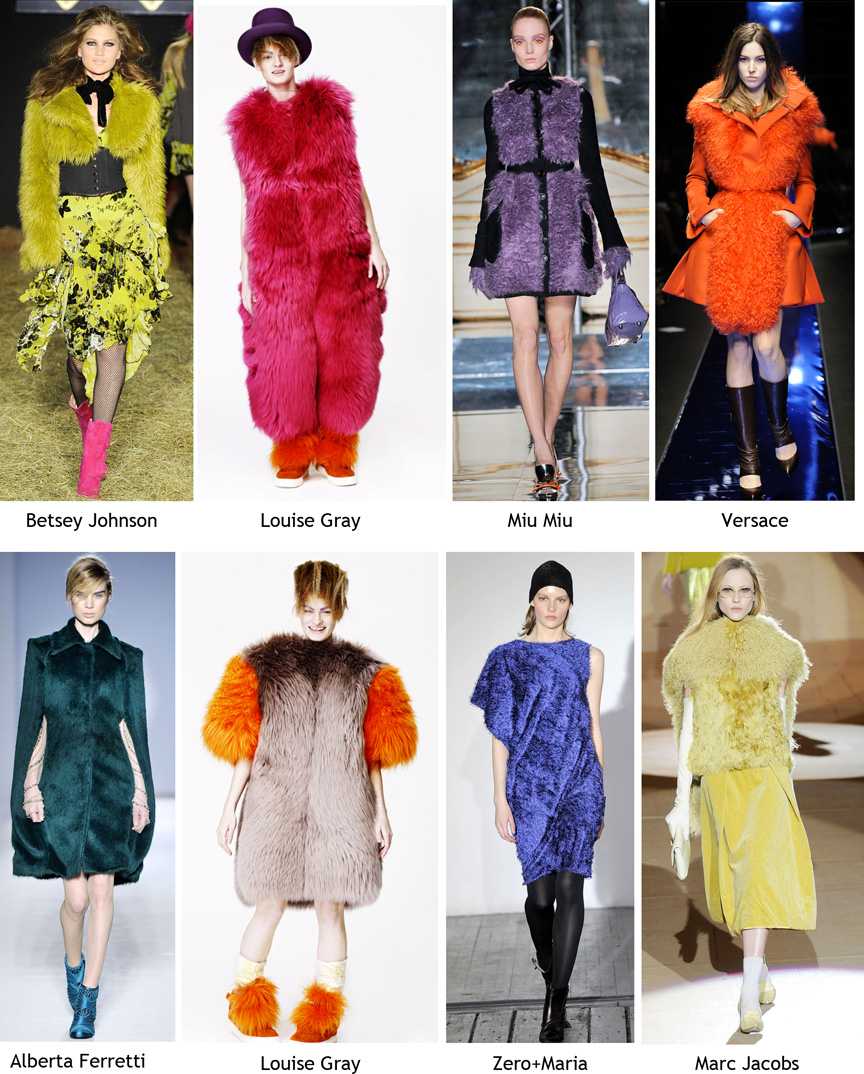 Royal Couture
Couture nods to its regal roots with gold, ruby, and royal blue.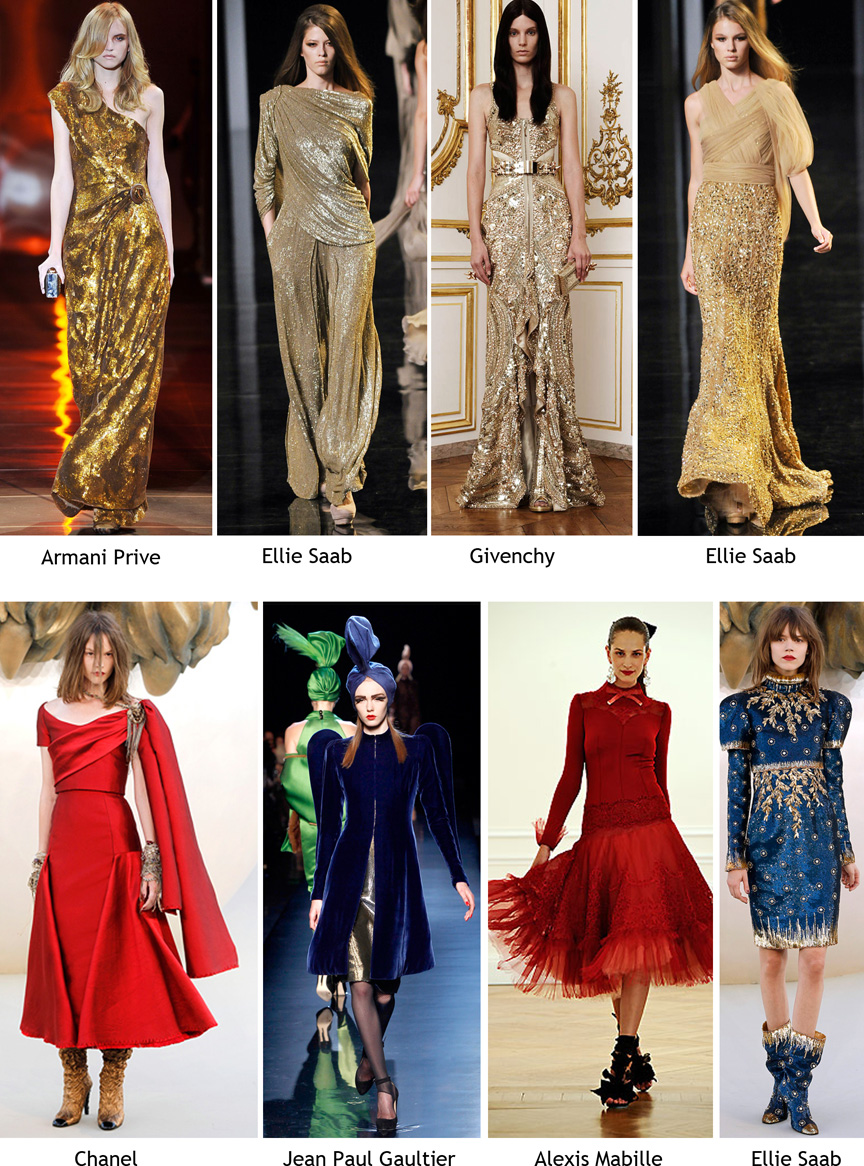 Seventies Chic
The only trend I'm looking forward to retail chains interpreting.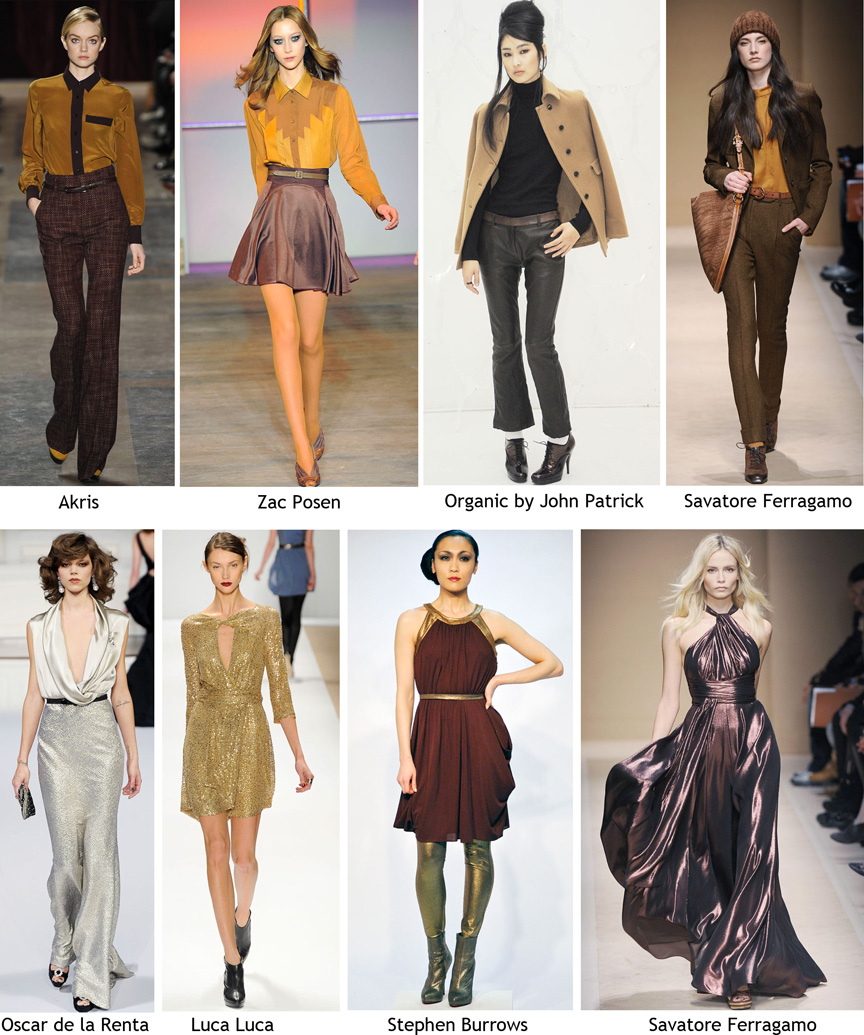 Space Command
Here's a trend for those wondering "Where is the future?! It is 2010 after all." (Perhaps if Apple ever enters the auto industry we will get our flying cars…)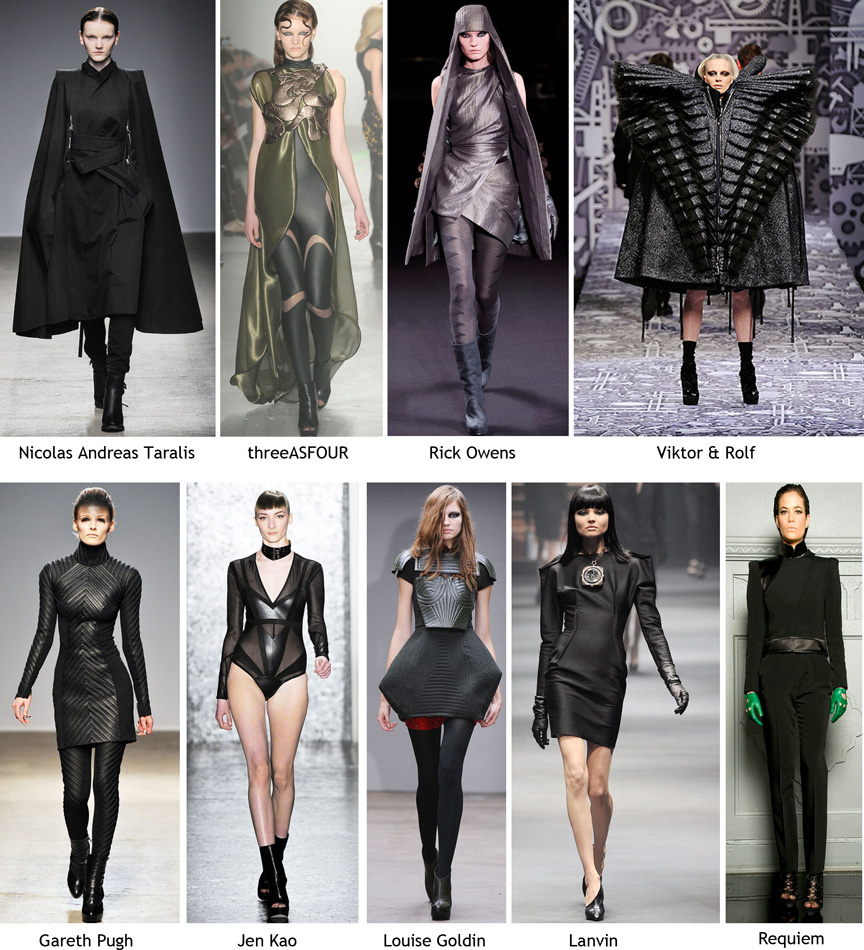 Stuck-On
Lots of things were stuck all over stuff.

Student Paper
Graduates at Central Saint Martins were into something totally different than the pros. Their designs were much more in touch with the world of product design and explored the boundaries between 2D and 3D. (Something particularly relevant to this blog.)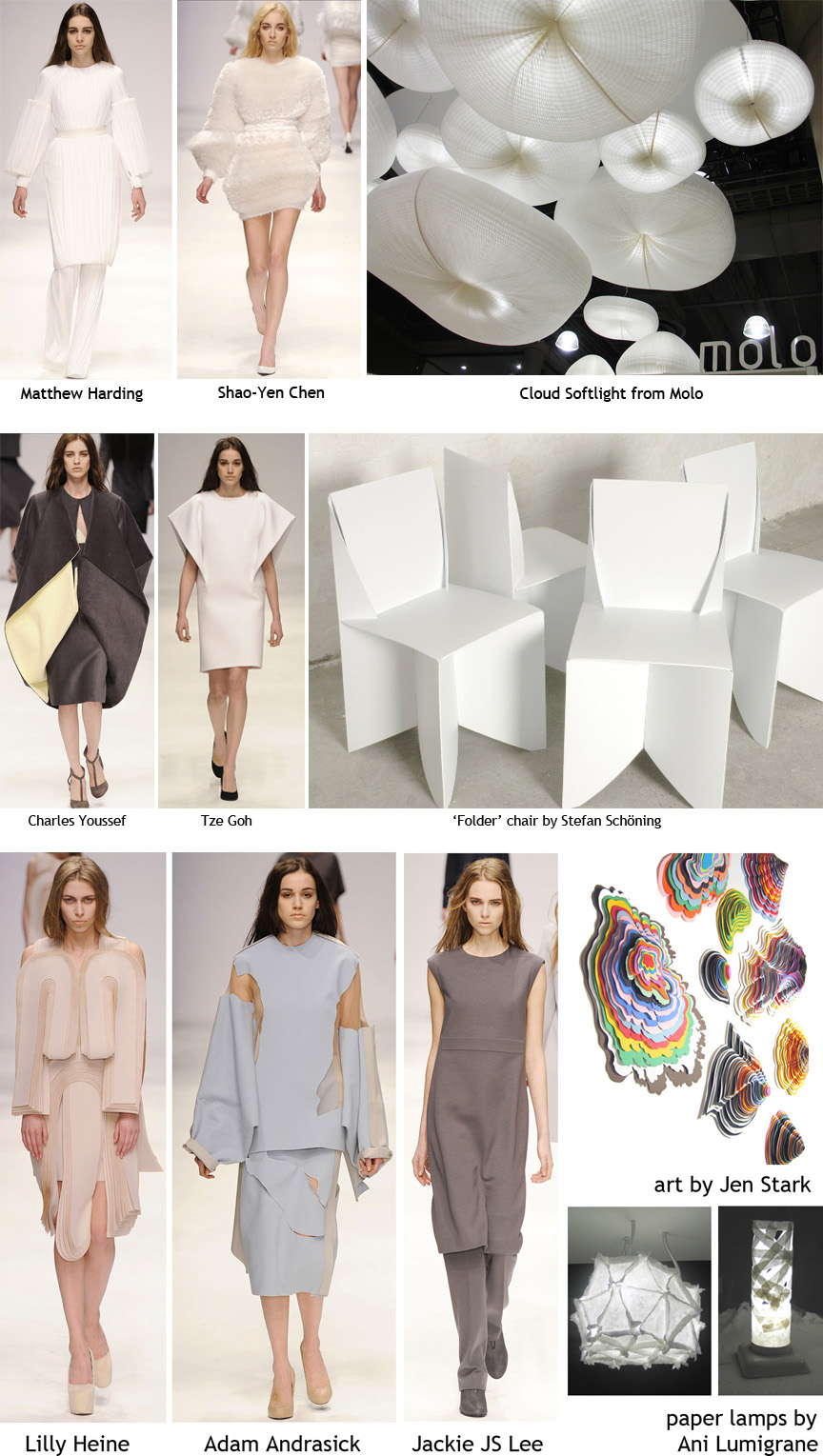 Tights
The plus side of Fall 2010's ugliness is how much money we'll all save. I'm getting a few pairs of cute tights and wearing what I wore last year.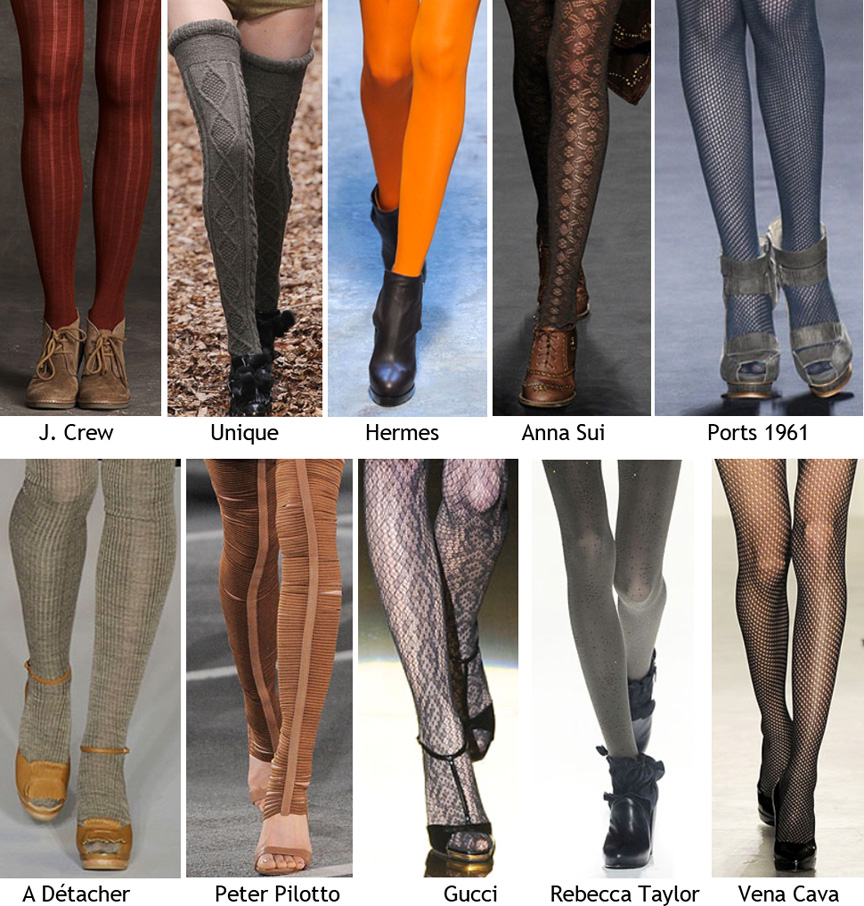 Personal Favorites
Okay, so there were a handful of things I actually liked. Namely, school girl outfits, velvet dresses, genie knits, and long-sleeve onesies.