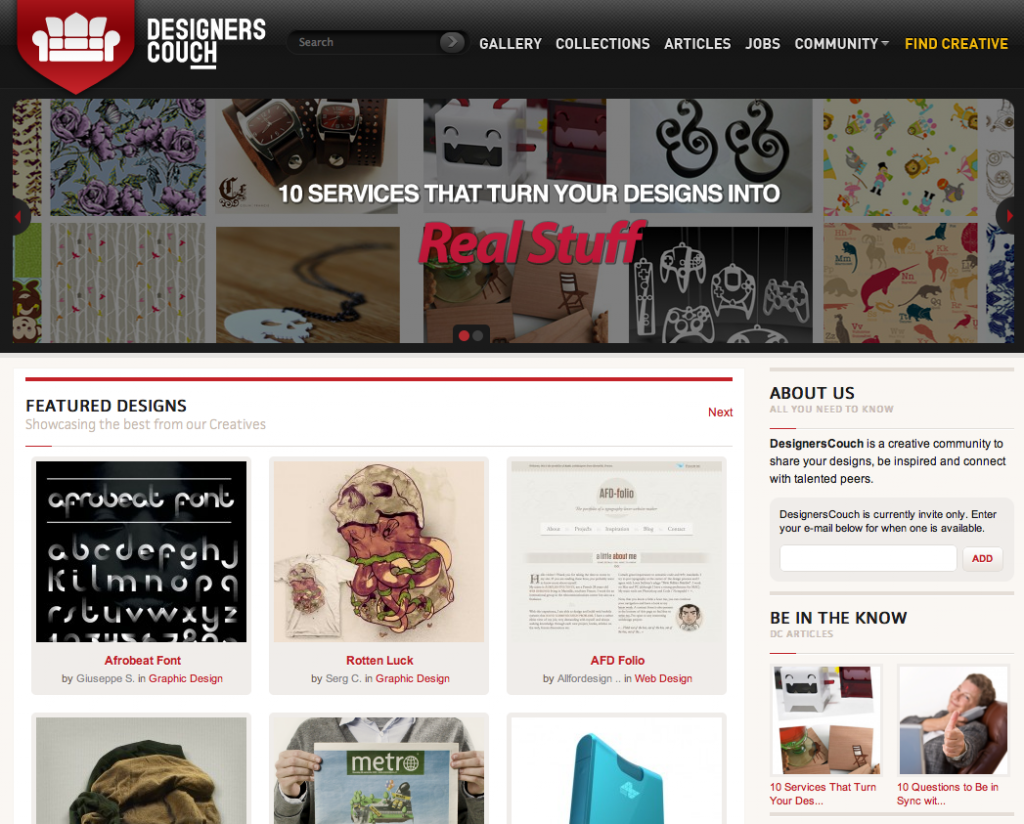 It's like a big, online living room full of designers.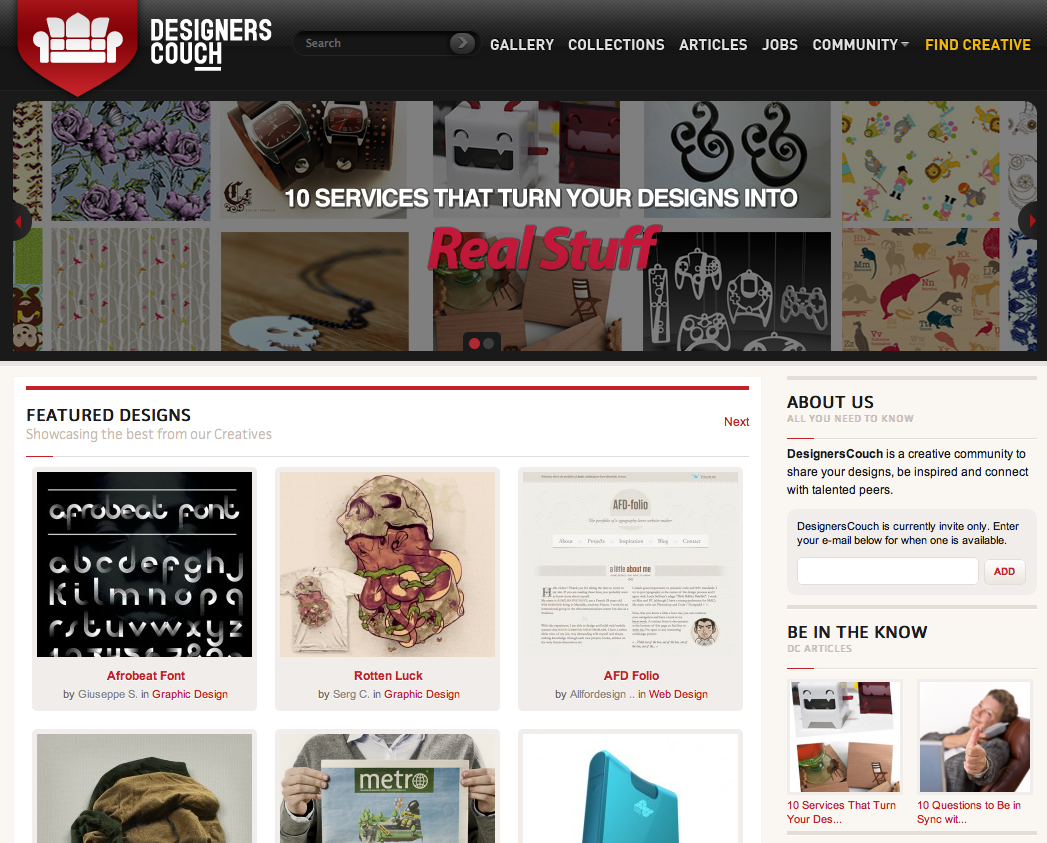 The image currently featured on DesignersCouch showcases some designs you might be familiar with. Your's truly recently authored a post for DesignersCouch entitled 10 Services That Turn Your Designs Into Real Stuff.
But articles on design are just one of the features of this fast-growing, online community for creatives. There's an active crowd of design professionals and students showing off their own work, engaging in critique, and sharing the incredible work of others that inspires them.
DesignersCouch lets members build a profile and add projects. Posting your work not only shows the larger creative community what you're up to and fosters constructive critique, it also lets people looking to hire find you in the categorized "Find a Creative" search.
You can form relationships with other designers by following them on DC and search the collected designs gallery to find out what's inspiring people. (The latest includes a collection of lamp designs.) There's also a job board.
Joining DesignersCouch is free, but membership is available through invitation only. A current member can invite you or you can submit your email address for consideration.
And please check out my article. Combing through over two years of contributing to the Ponoko blog, this really is my Top 10 for sites and services that let anyone with creative drive make real things.