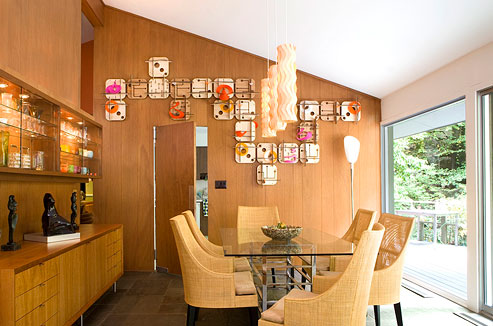 New York architect Donald Rattner discovered Ponoko while searching for a way to make wall art pieces that he designed for himself.  The result of that discovery is a comprehensive catalogue of modular wall art designs.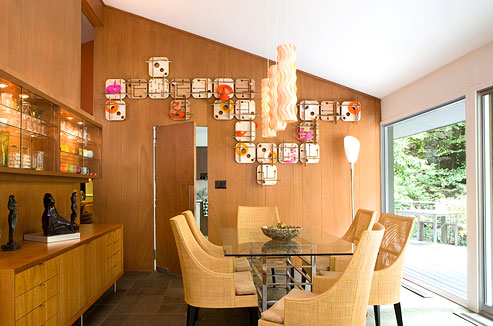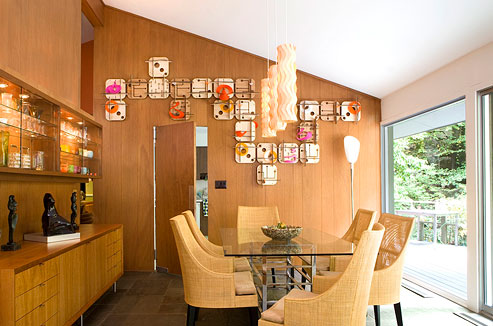 The search process also led the architect to immerse himself in the universe of New Industrialism – mass customization, on demand production, digital fabrication, co-creation and all the other computer-driven technologies that are altering the way we make things.

When did you start making with Ponoko and what type of products do you create?
My firm – which now operates both an art and architectural studio – started designing pieces about 15 months ago, and rolled out our first portfolio last March at a popup store in Brooklyn. We're continuing to design works of modular art in various formats – hanging wall sculptures, rotational paintings, tapestries, modular artist's books and wallpapers.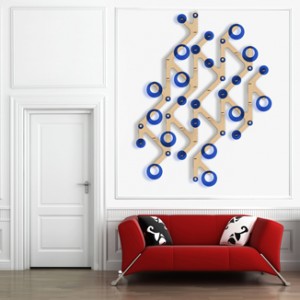 How would you describe your creative process?
Very much based on the architectural paradigm, not surprisingly. I generally come up with the design concept behind a piece or series, and then work with a team of talented designers to bring them to fruition. I encourage others to contribute their expertise throughout the process, which unfolds in the normal sequence of schematic design, then design development and production documentation. There are multiple mock-ups made along the way to test digital concepts in three-dimensional reality, since that is the dimension the pieces ultimately occupy. The last stage involves the production of renderings and other materials used to convey the pieces in our catalogue, website and in marketing efforts.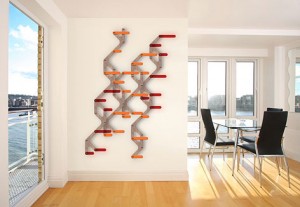 What material/s do you use/ have you used/are interested in using  and why?
So far we've used the oak, cherry and walnut wood veneers, several acrylic colors and a couple of felts. The latter two materials serve as accents to the woods, which serve as the 'structure' of the wall art modules we've designed so far. We like the play of different colors, textures, and degrees of hardness and softness among these different materials, but are also interested in exploring others in new designs. Right now we're working on some modular tapestries which we expect to make in felt as well as in leathers – perhaps even some exotic leathers.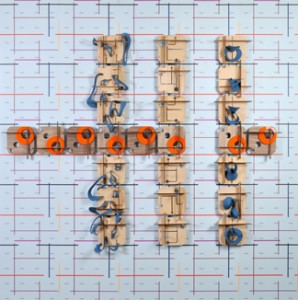 Have you been surprised by anything in the Ponoko process: positives/negatives?
First and foremost on the positive side is the superb customer service, which is incredibly responsive, informative, good-natured and individualized – what is unfortunately an exceedingly rare occurrence in the otherwise progressive world of internet commerce. Also positive have been the reliable turnarounds, consistent pricing and rarely-down website. Of course, nothing's perfect, and I've sent along some suggestions for making things even better – but one knows these things take time and money, and that if Ponoko continues to be successful they will ultimately come about.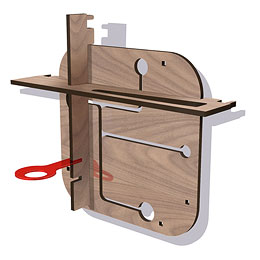 Do you have any tips for other users?
Keep using Ponoko so you'll make the money to do even more good stuff.
www.s4aa.com www.art-rethought.com www.art-rethought.com/blog/