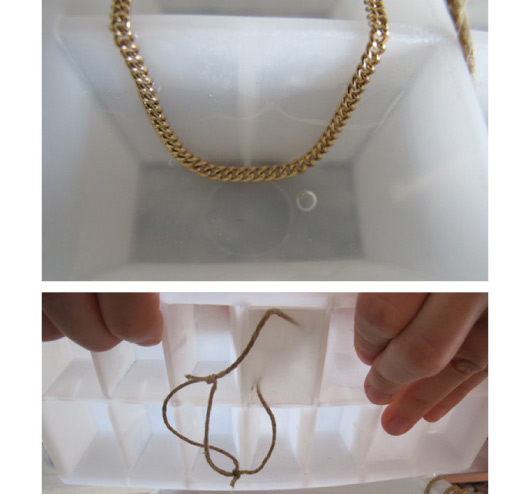 Frozen Moments of Fleeting Beauty
A while back, I considered putting together a post about 3d printing in Ice. That's right… ice! Creating ephemeral objects using digital manufacturing technologies is an interesting idea, and hopefully has potential beyond building novelty centrepieces for lavish parties and cruise ship buffets.
But that's not what we're talking about today. A recent jewellery project has re-invigorated my curiosity in regard to the slightly bizarre quest for DIY frozen fancies.
Right off the heels of Kristen's bumper 100 Laser Cut Jewellery Designers post comes this completely different take on fashion accessories.
The technique described is quite simple. Taking an everyday cord or chain, a loop is placed into an ice cube tray and the subsequent block freezes into a pendant just in time for your big night out.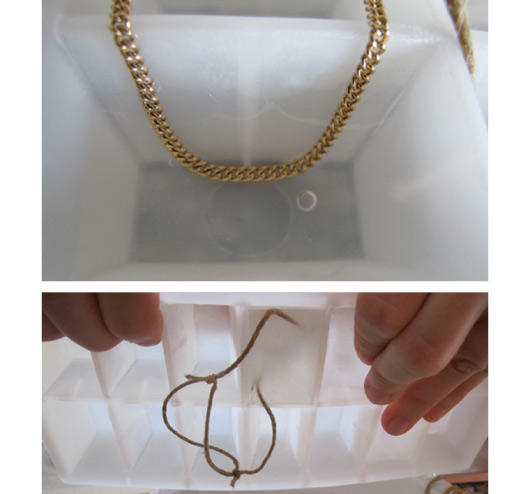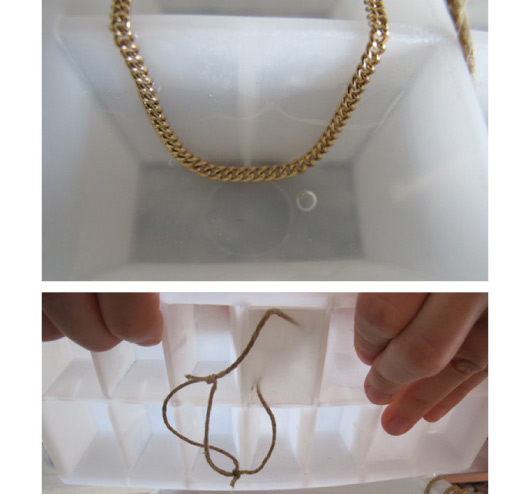 Practicality isn't in the front seat on this little journey, but don't let that stop you from having fun experimenting. Pair this idea with some novelty ice cube trays, or even fire up your own Ponoko Making Hub and build yourself some wacky ice jewellery molds.
Ice Me by 01 Mathery via  Today Tomorrow.
…ps – intrigued by that 3d ice printing mentioned above? This is where you can find out more.