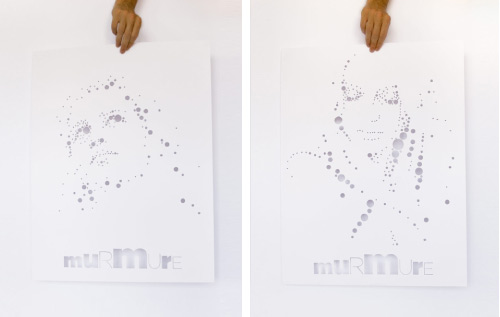 Street Art Stencils Inspire Eye-Catching Poster Series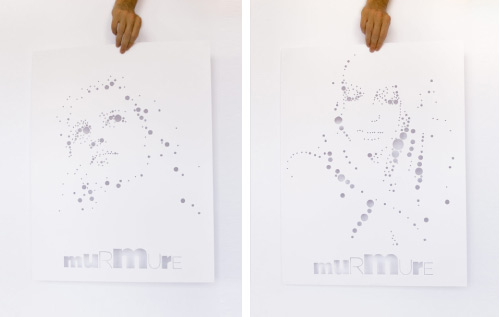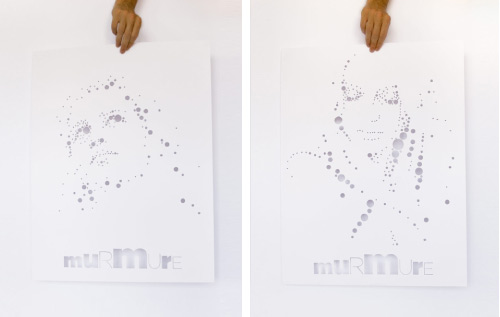 From the clever creatives at Murmure comes this poster series inspired by techniques usually used to create stencil art. While the stencil artists employ hand-cut paper to create their impressions, these elegantly executed works celebrate the stencil itself.
Patterns that seem abstract when viewed up close coalesce into recognisable forms at a certain distance – not that there is anyone famous or indeed infamous being portrayed; the faces that appear here are intentionally strangers. This decision was made with a goal of highlighting the conceptual and visual relevance of the relationship to space and body.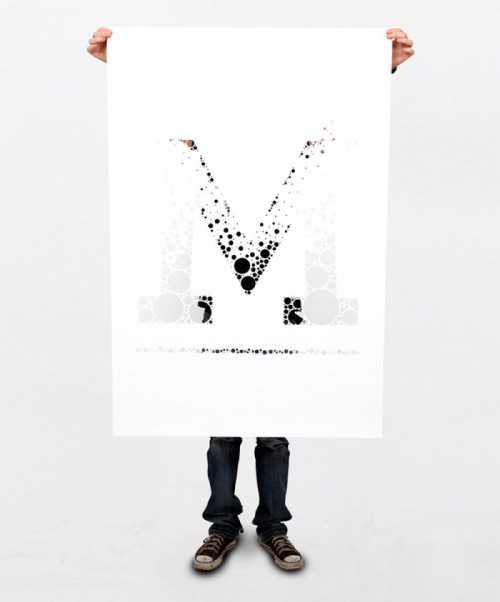 There is a fair bit of descriptive conceptual prose that goes along with this series, but looking beyond all that, I just think that the outcome is effective and very well executed.
With another (but quite different) twist on halftoning, this reminds me of the human printers we saw a while ago. By the way, those humans are still printing. Amazing.
The hand cut Pochoirs Posters are the work of Murmure, a graphic design group from Caen in North-Western France. If this is what they come up with when cutting by hand, just imagine what could happen if they get their nimble fingers on some laser cutters!
Thanks to Behance via Monogocoro