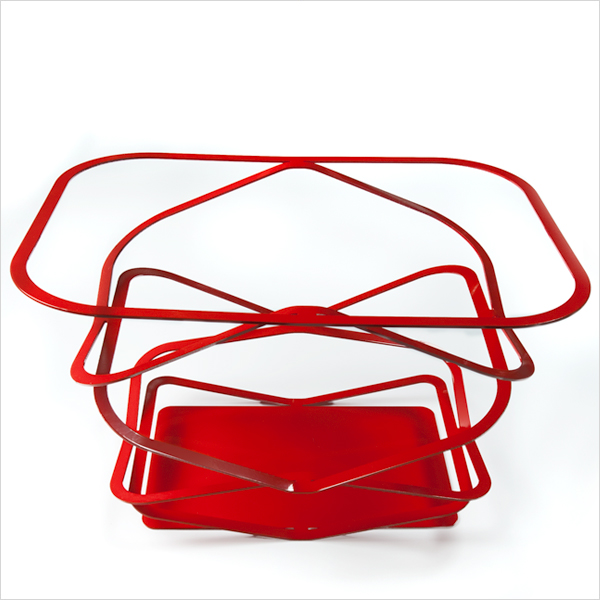 This blogger recently completed a summer internship at MIO. Here's a behind-the-scenes look.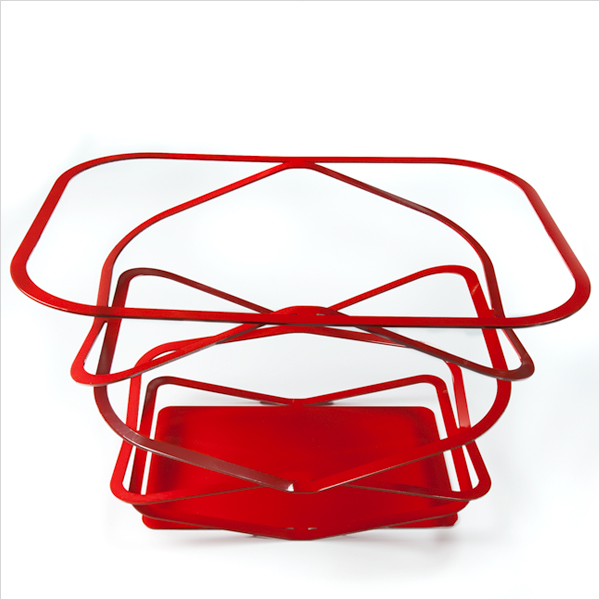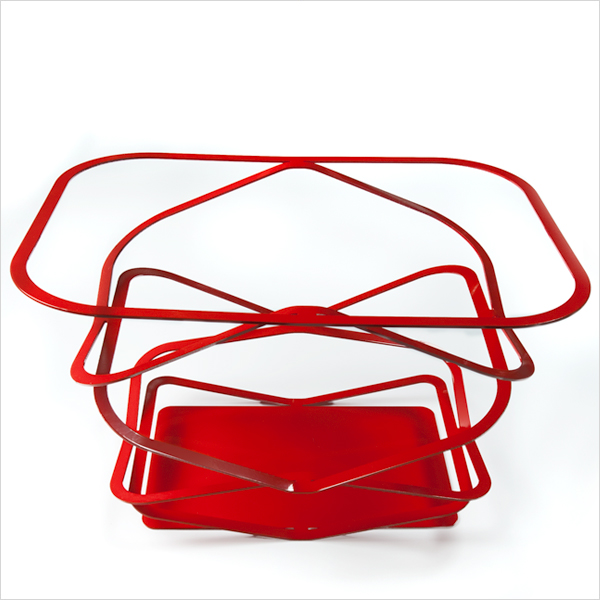 When I'm not writing for this blog, I'm an aspiring design student, and I had a great opportunity this summer to be an intern at the MIO studio in Philadelphia. I and the other writers here at Ponoko focus on the amazing work other people are doing rather than talking about ourselves, but I could not pass up this opportunity to give you a peek behind the scenes at a design studio.
If you haven't come across MIO before, I highly recommend taking a look at their site. They offer some clever and well-designed products. As an added bonus, they use laser cutting extensively. As part of their philosophy of "Green Design for Everyone" several of their products use on laser cut sheets of metal that ship flat and then fold to make lamps, baskets, and tables. This blog has mentioned quite a few of their products in the past including the Trask Lamp, Nomad, Haute Surface, the Origami Side Table, and the Bendant Lamp. The image above is one of their newest offerings, the Pop-Up Basket.
Read about the inner working of MIO after the jump!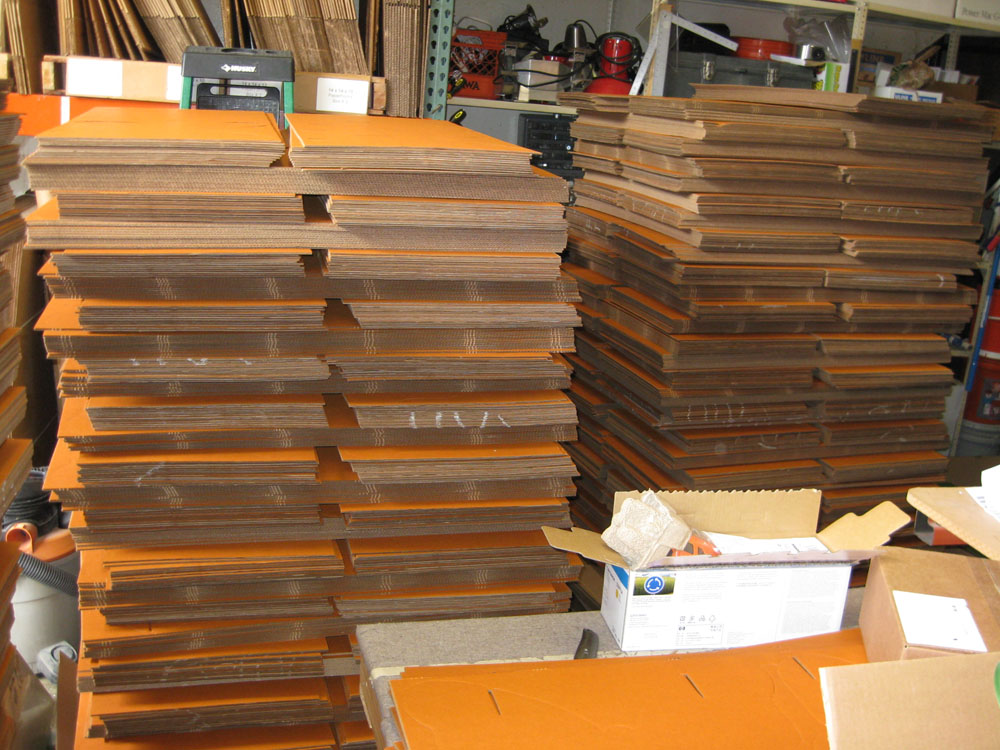 I helped with a whole range of projects while working at MIO, one of which involved those mountains of cardboard above. The stacks of cardboard are over six feet high and there were probably a dozen in the warehouse. I have truly never seen so much cardboard in my life. It's custom made butterfly-shaped Nomad for Neiman Marcus window displays. One of the things I did at MIO was to help sort, box, and ship all that cardboard. Shipping is one of the many mundane tasks required to make even the most exciting design companies run.
The displays have already debuted at a store in Dallas (below), and they will be in Neiman Marcus stores nationally by the end of August.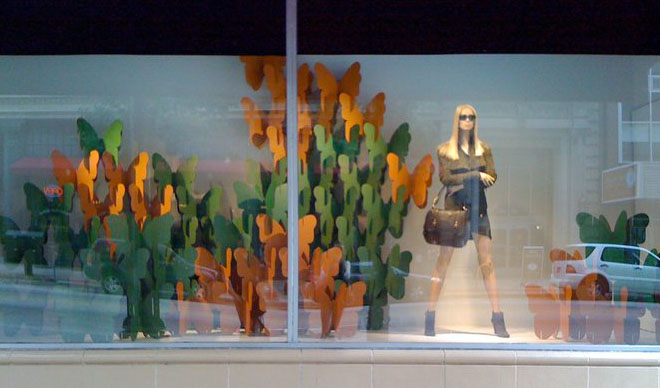 In addition to the many smaller projects I helped with, such as shipping those butterfly displays, I had one primary large project for the summer. MIO designs some products for other companies. Jaime Salm, the creative director and my boss, assigned me the job of preparing a proposal for a major housewares company (sorry, no names). With Jaime Salm's guidance I began by researching products currently available for kitchen, dining, etc. I think people underestimate how much research goes into a new design. I know I did. This step of the project took quite awhile. It's important to know what is out there to avoid duplicating something that has already been done, yet the new design still needs to "fit" in a category in order to be marketable.
With that research as a foundation, we began to narrow down the best types of products to focus on. We were looking for categories that our target company could expand into that also had the greatest potential for improvement. From then on it was a cyclical process of sketching as many ideas as possible and then choosing the best ones, which were then used as a springboard for yet another set of sketches. We did this again and again (and again) until we finally settled on an idea that was worth developing into a product. Then the real work started.
Good ideas are fairly common; the hard part is making the idea a reality. Before our idea could be presented to the company, we had to turn it into a practical design that would work in the real world. This involved more sketches, computer 3D models, and paper models. Each time we made a new model more problems presented themselves and needed to be solved, which meant a new version and more models.
Once we had a workable design, the last stage of the project was to put together the proposal itself. I think of it as a storybook that shows the features and advantaged of the new product, the thought process behind it, and how it would be used.  It's a printed 8 1/2 x 11″ booklet with computer renderings accompanied by graphics and text for explanation. Later, Jaime Salm will use it to demonstrate the idea and pitch the product to the company.
Overall, the internship taught me a lot about how design works outside of the classroom in the real world. The projects I did in school were mostly self-guided with only a general goal set by the professor. Designing a product for another company according to criteria set by someone else was a useful lesson in working in the design world.