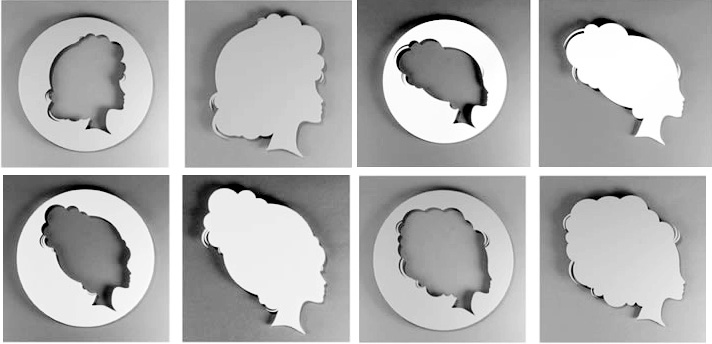 laser cut bouffants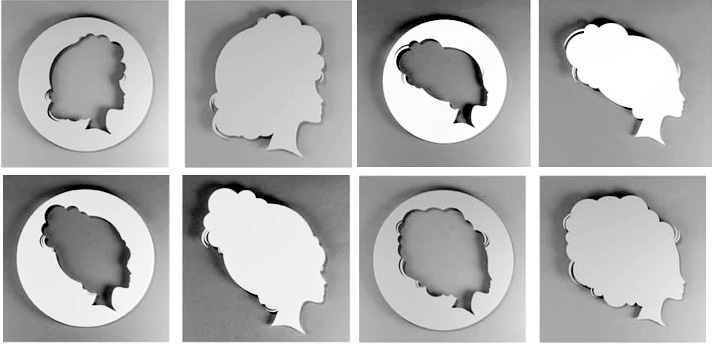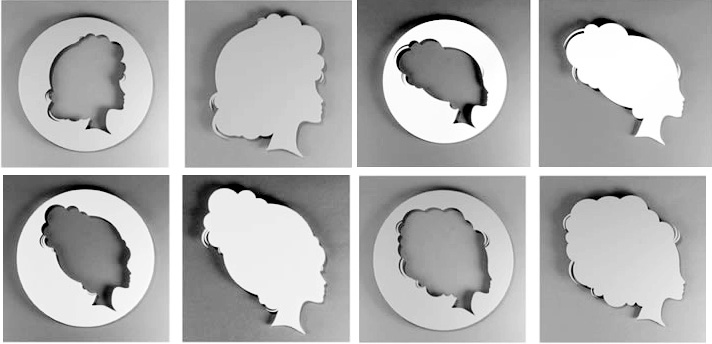 I would love a return to ridiculously wonderful women's hairstyles. The trend of fabulous locks was last seen in ubiquity in the 1960s and died as women entered the workforce. However impractical and time-consuming a bouffant might be, it's a shame that white women nowadays put their hair in a ponytail and call it a day.
And just maybe, Sandra Fettingis feels the same way.
Fettingis has been using the language of laser-cut hairdos since 2007. Her series of 'laser heads' and 'pattern heads' give 18th Century hairstyles a 1960s vibe, something like Aubrey Beardsley's illustrations of The Rape of the Lock mixed with Milton Glaser's iconic Bob Dylan poster.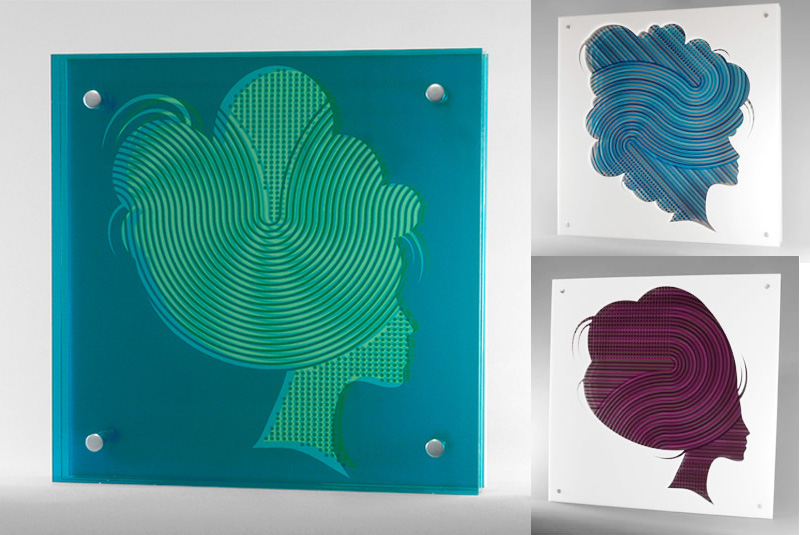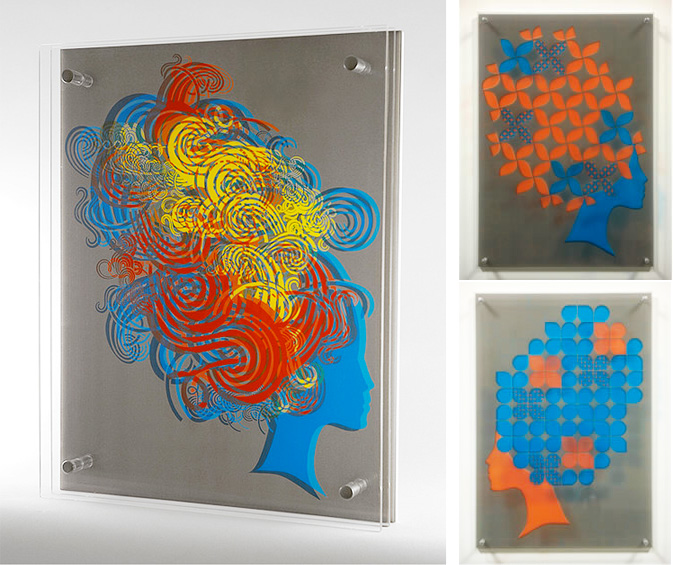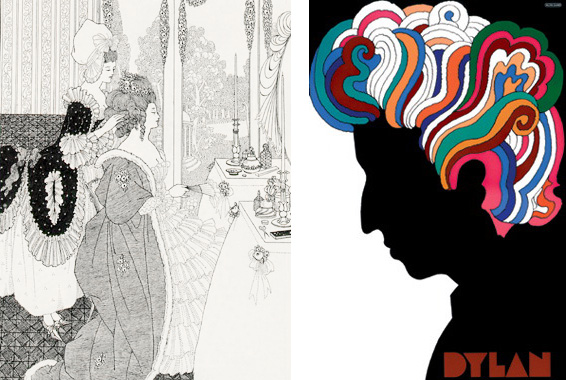 Fettingis' latest work, however, abandones the ancien regime and embraces contemporary — if still a bit Sixties — styling. These black, white, and mirrored acrylic pieces were made for Project Hello, a community group of Denver's creative people.