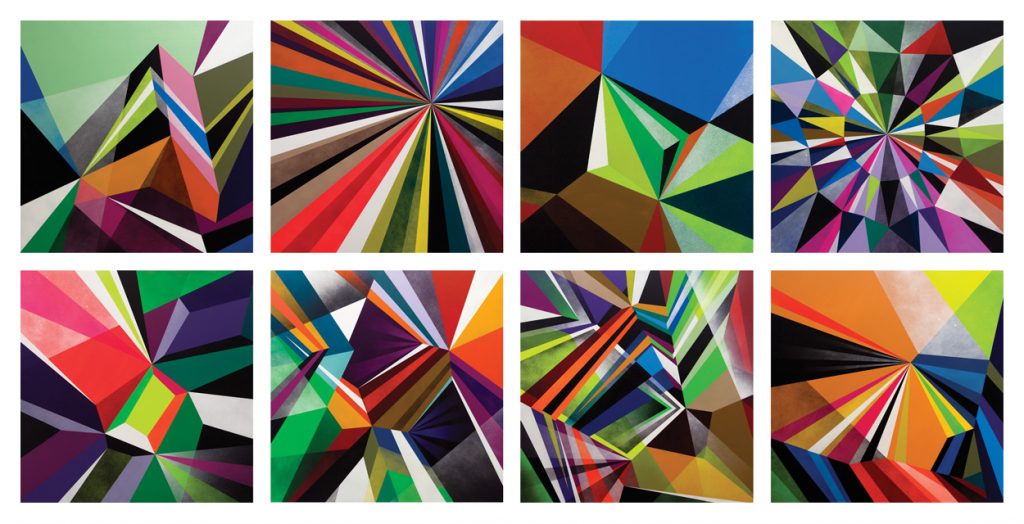 MWM's spray painted Vectorfunk exhibition in Paris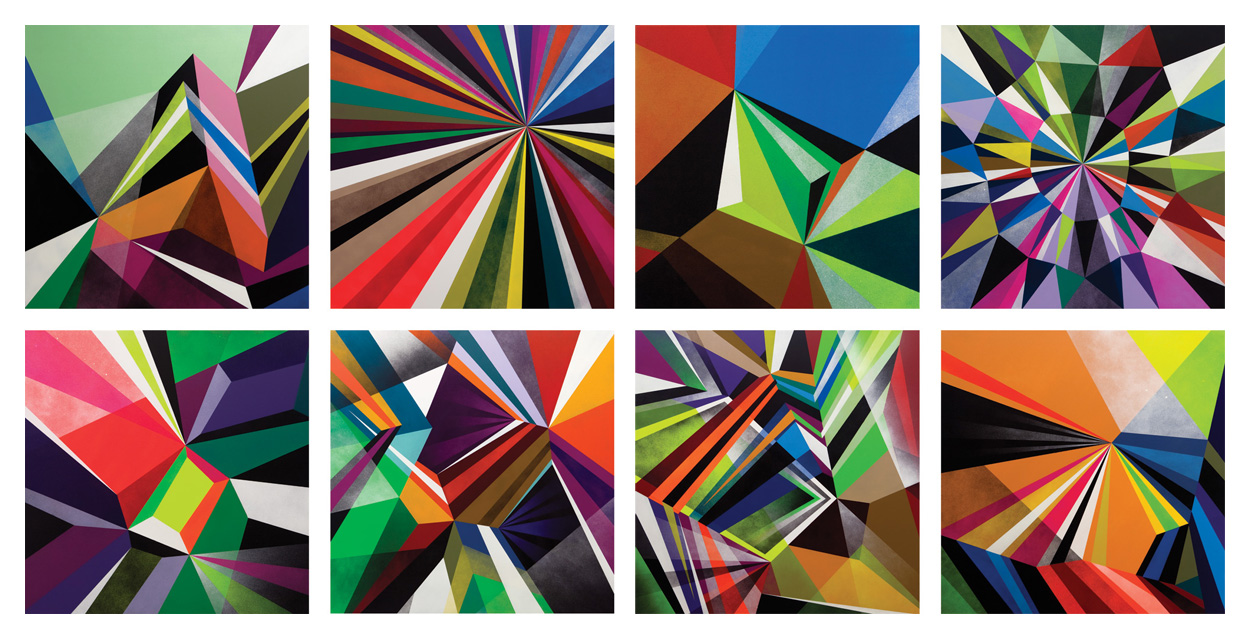 We love lasers in all forms here at the Ponoko blog. And right now, I'm loving the colorful paintings from artist/designer/illustrator Matt W. Moore.
Crystals & Lasers was MWM's solo exhibition at the Since Upian Gallery in Paris in connection with ROJO Artspace Network. The paintings were created in Paris entirely with spray paint.

I think these paintings are just a gorgeous celebration of color and form. I love the combination of matt finishes and transparency. And I always like metallic gold.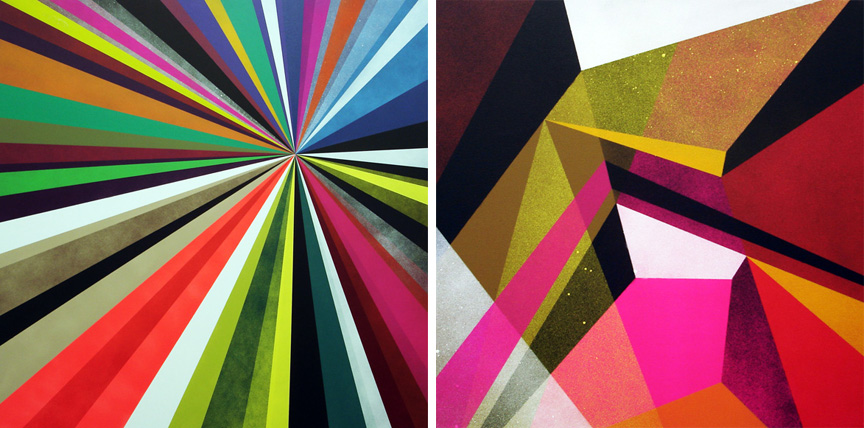 Eight 12″x12″ prints are available in a limited edition run of 100 for $240 at the MWM shop.
MWM was one of the artists involved with customizable iPod/iPhone cases previously mentioned on the blog HERE.