Design a summer camp craft.
Win a $50 making voucher from Ponoko.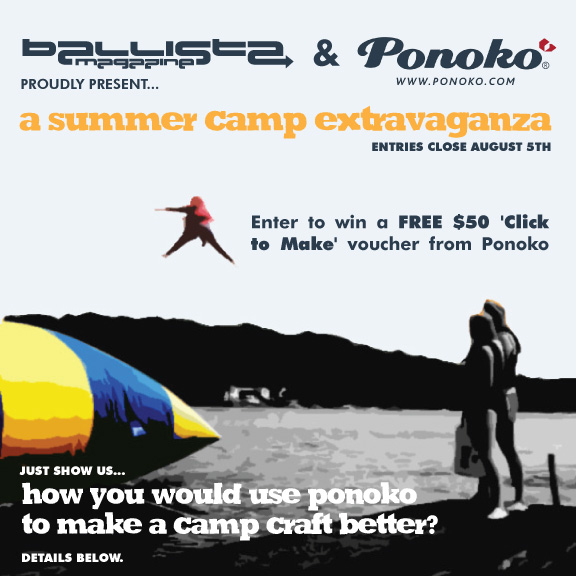 Ballista Magazine and Ponoko invite you to think back to the days of summer camp and your favorite summer camp craft. Using your grownup design knowledge, select a summer camp craft (birdhouses, picture frames, dream catchers, vases/boxes/containers, etc.) and submit your new and improved designs!
Entries close 5 August 2010.
To enter, just follow these 5 easy steps.
1. Visit Ponoko
2. Sign up for free account
3. Follow the directions on: http://ponoko.com/make-and-sell/how-to-make and submit your improved summer camp craft design.
4. Send a sketch, rendering, photograph of the improved design (.jpg, .png, or .pdf) of your improved summer camp craft design to entries@ballistamagazine.com
5. The top five (5) entries selected by Ballista Magazine and Ponoko will receive Ballista swag as well as a feature on the Ballista Magazine website! One (1) grand prize winner will receive a $50 "Click to Make" voucher from Ponoko
Ponoko — the world's easiest making system — is here to make it real.
Balista Magazine is dedicated to bridging the gap between the industry and young professionals.
• For more design competitions check out The Best Design Competition List on the Internet