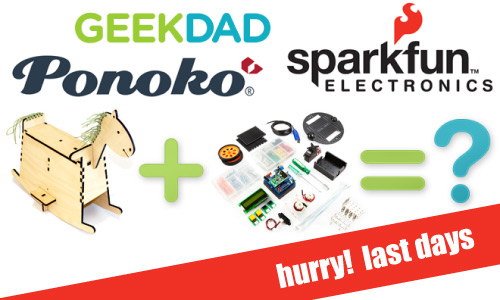 Last Days! Competition Entry Closes July 31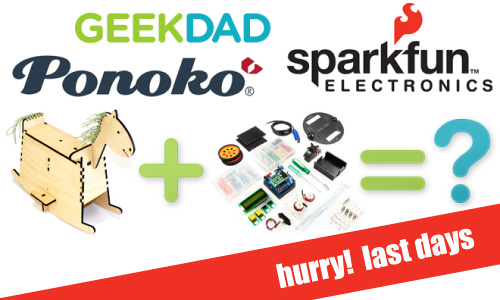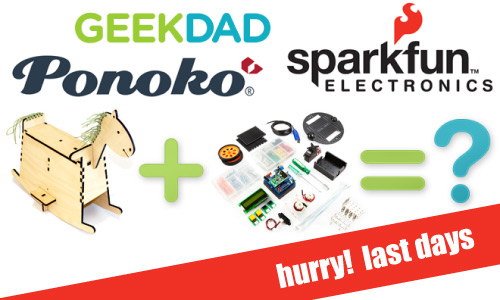 A little while ago, we spread the word about a fantastic competition that combines the creative energy of Geek Dad with Ponoko's making system and electronic gadgetry from SparkFun.
The GeekDad flickr pool is steadily growing… but with the July 31st closing date for entries almost upon us, we're here to remind you that you've got to be in it to win it!

Are you intrigued? Has your mind been ticking over? If you are tempted by the thought of your design being produced for free, now is the time to get cracking on that dream project.
To enter, post your bright idea to the GeekDad flickr pool and attach the tag 'ponoko'. Submissions can be in the form of sketches, product photos or final design images. Should you only have a description of your concept, you can enter it in the comments section on GeekDad.
There is inspiration a-plenty from entries already uploaded through to new SparkFun projects like the Snake Stomp Game Pad.
So hop to it, and upload your designs before it's too late.