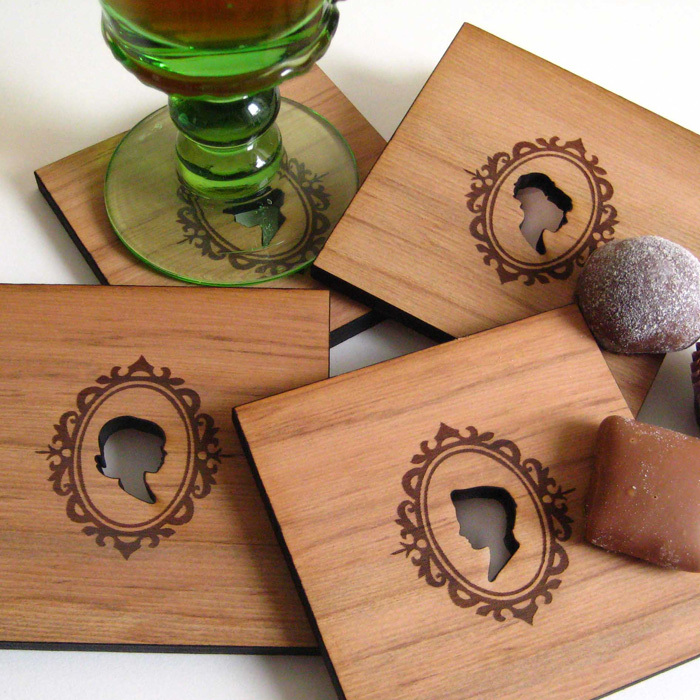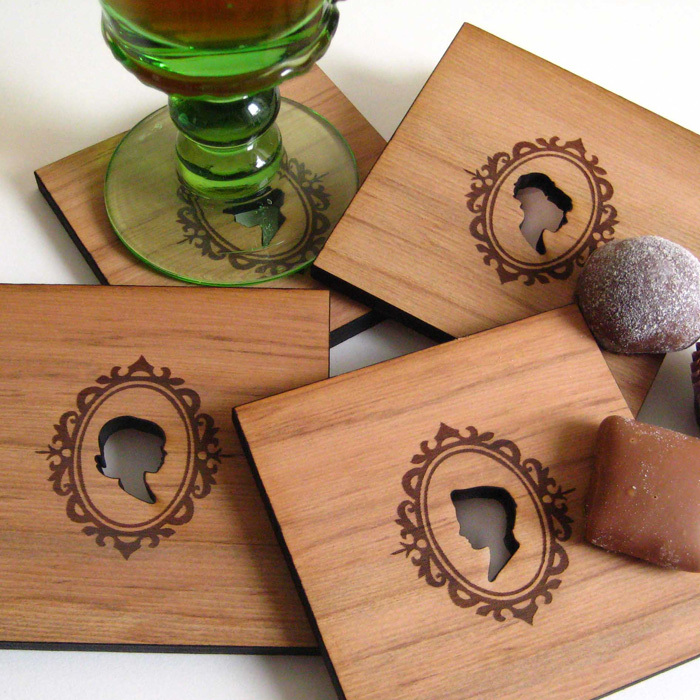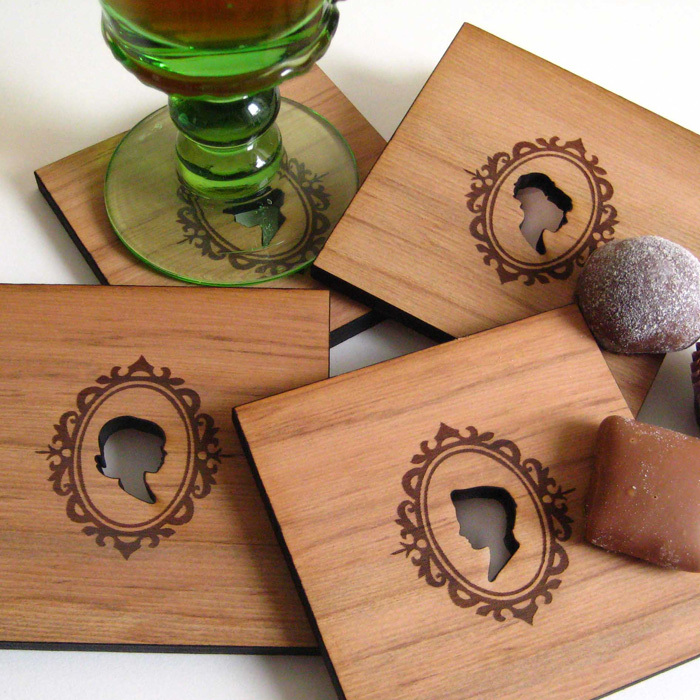 Home-goods from New Yorker Pepper Sprout Designs
Current incarnation of Pepper Sprout Designs started with the discovery of Ponoko who, at the time, were sponsoring a contest with CRAFT magazine and Etsy.  It may have been some sort of Halloween contest and there was a small discount to try out their services.
How did you used to make products before Ponoko?
The things I made before Ponoko are actually completely different in terms of materials and ideas. I was actually selling a little bit on Etsy with some soft stuffed creatures, and prints. Needless to say I wouldn't have my current product line without Ponoko.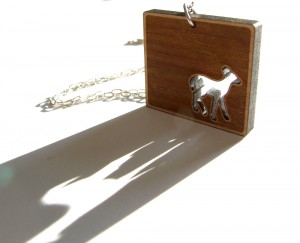 What type of products do you make with Ponoko?
Right now I am currently making home-goods and personal accessories. My biggest sellers are my coasters, but I have also expanded into a few pendant designs, felt trivets… and a few new ideas that will be coming soon. (Let's just say it involves cheese)
How would you describe your creative process?
Ideas seriously just pop into my head. I'll either be driving around, or in a shop, or watching tv and I'll have to grab a notepad and jot down an idea before I forget. I have a terrible short-term memory. I normally sketch out a rough idea and then go straight into the computer to draw everything out and make sure it's going to be a viable product to produce. Occasionally I come up with something that is just too complex to be worth it financially, but most of the time we can make it work.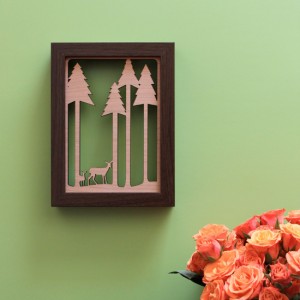 What material/s do you use/ have you used and why?
I've used acrylic, bamboo, cherry and walnut veneers, felt and even the stainless steel. Each material offers something a little different. I think it's been really fun to experiment with them all and find the places they work and don't work. Knowing the limitations of the materials allows me to know which will work best for a new idea, and having a rough idea of cut time and material price helps as well.
Have you been surprised by anything in the Ponoko process: positives/negatives?
I was actually surprised at the detail you can get. I mean I have seen things lasercut before but it was so cool to see the detail you can get. I recently did a mini version of my holiday snowflakes (they are normally about 3″ and i scaled them down to about an inch) they look amazing and they aren't as fragile as I thought they might be. I also have been blown away with the customer service Ponoko provides. Everyone is super nice and happy to walk you through something if it isn't quite making sense.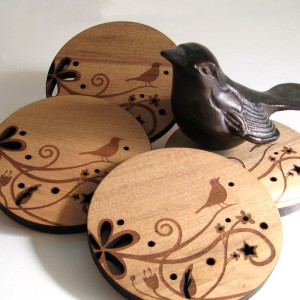 Do you have any tips for other users?
I've become kind of a fly-by-the-seat-of-my-pants Ponoko user. After i tested a few things on p1's I actually stopped doing small test runs and just been going for it on a p3 right out of the gate. So far everything has worked great. But my tips would be….
Print your design on paper before you order, you might see something you didn't before, or the size could be off. Also zoom in when you are creating, every once in a while you might find a line that doesn't connect but needs to. Connect as many peaches as possible to keep your cutting time down. Sign up for PRIME, it has been so worth it!