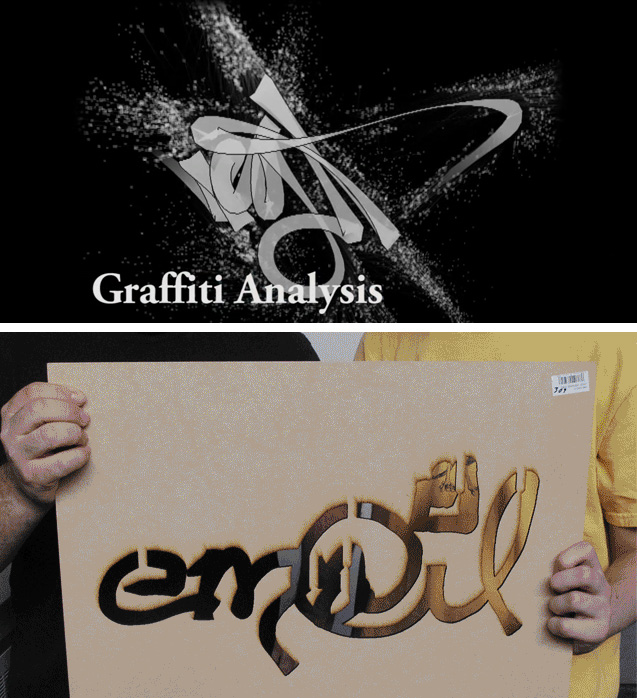 "Open source tools for urban communication." ~GRL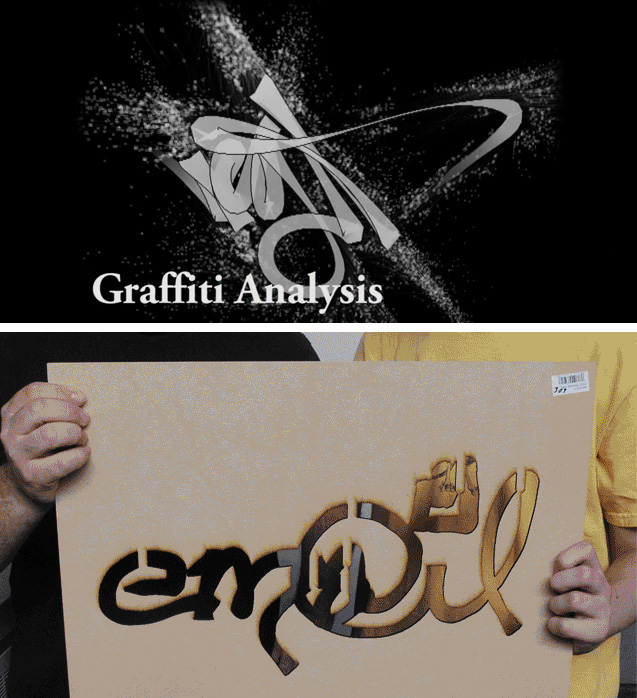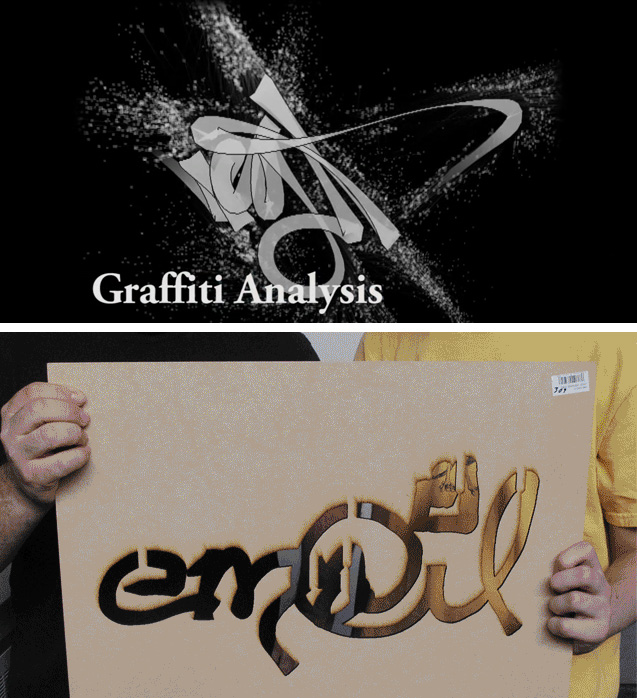 So this is just amazing. Okay, first off — did you know that the actual motion of making a graffiti tag can be translated into a text file? It's called Graffiti Analysis and the data is saved in Graffiti Markup Language. And now there's the GML Stenciler, software that coverts the GML file into an EPS file — perfect for creating laser cut stencils of the graffiti tag. Plus, there's an online database where people can upload and download any GML file for free.
While all the buzz on this one is around the word "graffiti", it really applies to any mark-making gesture — a doodle, drawing, or just hand writing.
Before I get into the new GML Stenciler — developed by 15 year old Charlie while interning for artist/educator Golan Levin — let me give you a little more background on Graffiti Markup Language.
Graffiti Markup Language, GML, "is a new XML file type specifically designed for archiving graffiti tags." (via The Pop-Up City) Specifically, GML captures the gestural motion data in a text file with the GML extension.  These files can be uploaded and downloaded freely from 000000book.com, an open database for GML files.
GML was developed by Jamie Wilkinson, Evan Roth, Theodore Watson and Chris Sugrue of NYC's F.A.T. Lab (Free Art & Technology). They call GML "Today's new digital standard for tomorrow's vandals." And they're using this new standard as the backbone of a variety of incredible projects lead by the Graffiti Research Lab.
CLICK HERE to watch a quick video on GML and it's applications.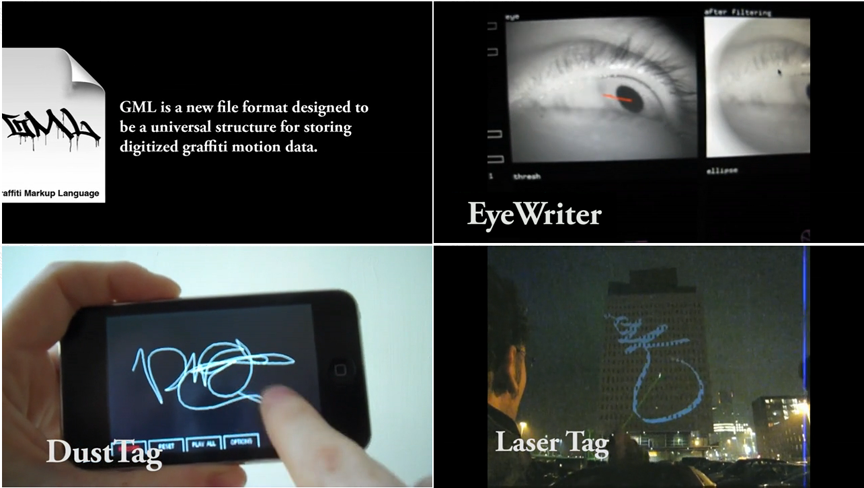 There's a great How-To on getting started with using Graffiti Analysis and GML. And here's a link to the Dust Tag iPhone ap.
The GML Stenciler is another bit of free software that takes any GML file and converts the data into a vector file saved in EPS format. What's great about the Stenciler, is that it automatically detects gaps in the design. The user is given options for closing in the holes and connecting any floating pieces to the larger design, so you don't get any stray elements. Further editing can be done in vector programs like Adobe Illustrator or CorelDraw.
You can download the Stencil for Mac or Windows RIGHT HERE.