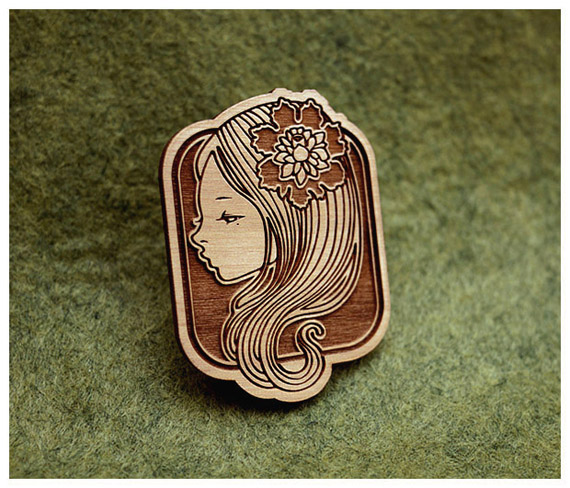 Limited Edition Laser Engraved Beauty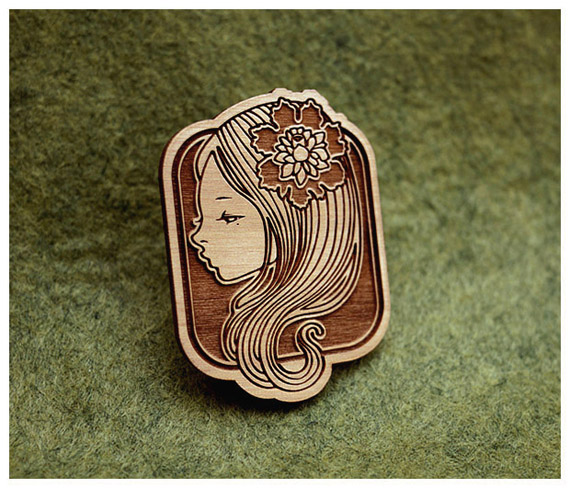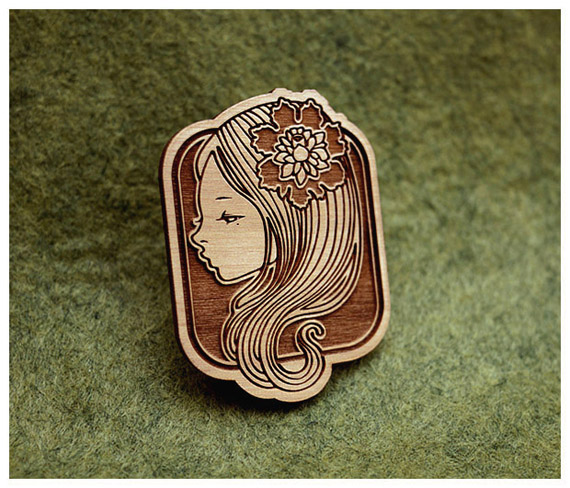 Followers of Audrey Kawasaki know that there is something special about this whimsical artist from LA.
Audrey's work represents a unique visual style, successfully blending influences from Manga comics with the elegance and precision of Art Nouveau.
Departing briefly from her signature oil and graphite on wood paintings, she has collaborated with Bryan Cowe to produce this gorgeous limited edition laser engraved brooch.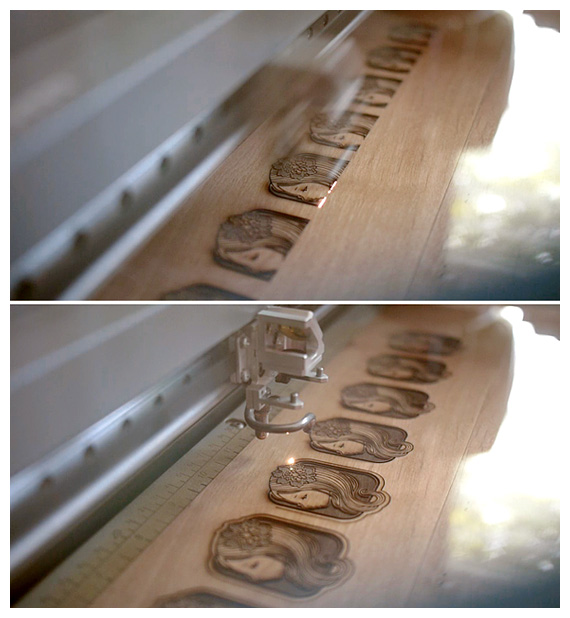 Available from July 17 at precisely 3pm Pacific Time, this batch of 1200 units will give mere mortals a chance to own their very own Audrey original. Head to her blog for details on the creation process as well as where and how to go about making a purchase.
Audrey is no stranger to the world of laser cutting – she has incorporated the process into her wood paintings on several occasions. It is great to see laser engraving/etching returning to the mix, and something tells me that we will be seeing even more diverse inspirational works from this young artist before too long.
Until then, I'll close my eyes and dream of what might happen if Audrey and Nando Costa were locked in a room together, with only a laser cutter and a few sheets of ply between them…