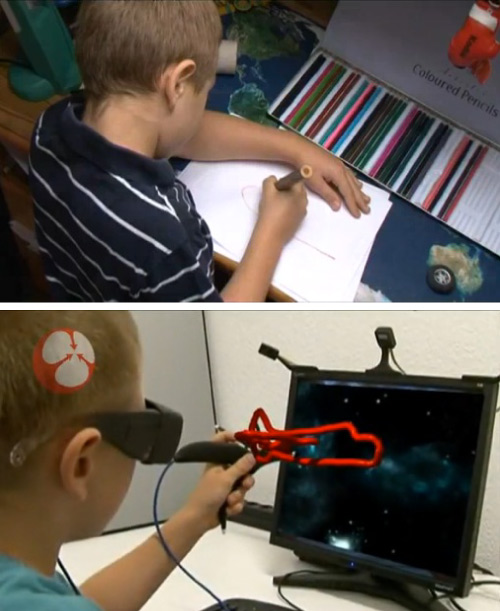 Draw And Sculpt In Real 3D, Then Print It Too!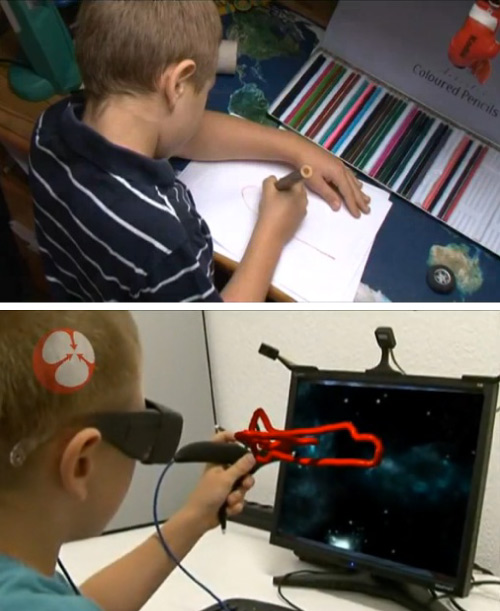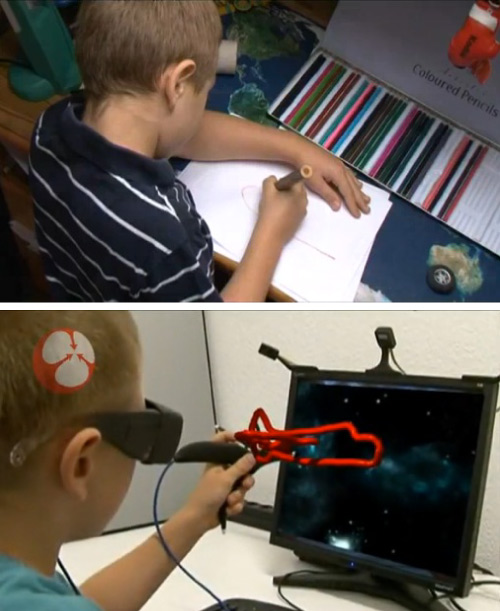 The 3d drawing system from Leonar3do is pretty impressive in its own right. But much like a majority of 3d solutions floating about these days, you need to be equipped with a few spare sets of glasses if you want to share your creative wizardry with others.
The following linked video demonstrates a logical step forward – print out your Leonar3do 3D creation to bring the virtual into your reality.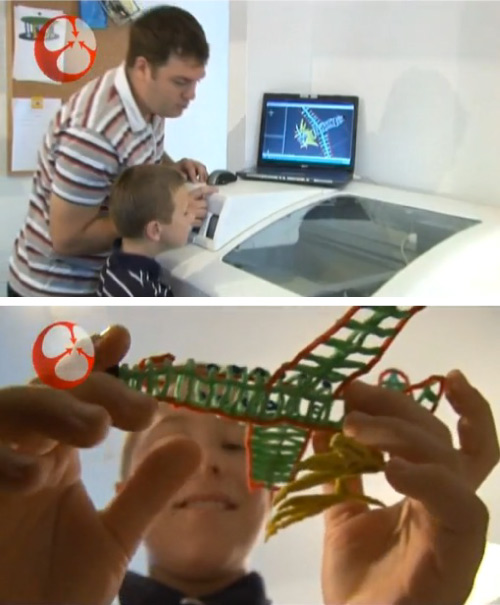 (click above image to be taken to Monogocoro, where several videos await your viewing pleasure. Images are from clip no.2)
It looks as though they are printing from a Z Corp full colour 3d printer. A setup like this takes quite a pile of spare cash to get together, so it may not be a reality for many of us right now.
For those already working with Leonar3do's design visualisation software, you could always build your own printer with Ponoko and show the big guys a thing or two!
Via Monogocoro