"perverted engineering" using Ponoko

Product designer, porn star, and Ponoko user Madox is fond of posting projects on his blog — and not telling you what it is. His latest guessing game consists of several laser cut name plates, barcode squares, notched circles, and the letters WTF. He's taking guesses in the comments.

Another "secret" project posted in April of last year includes some really great photos of cutting and engraving results on various materials and some notes on working with each.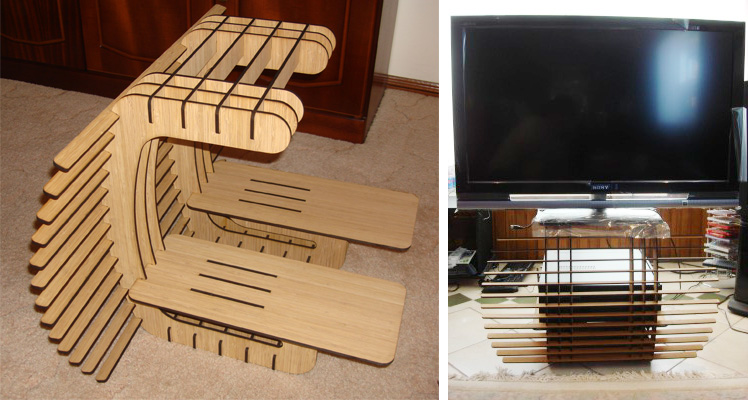 And one of the first designs was this laser cut bamboo contraption which turned out to be a functional if slightly bizarre TV stand. It's definitely worth a jump over to the Madox blog just to see the photo documentation of the project which takes you from abandoned initial design to wood staining to assembly to load testing.