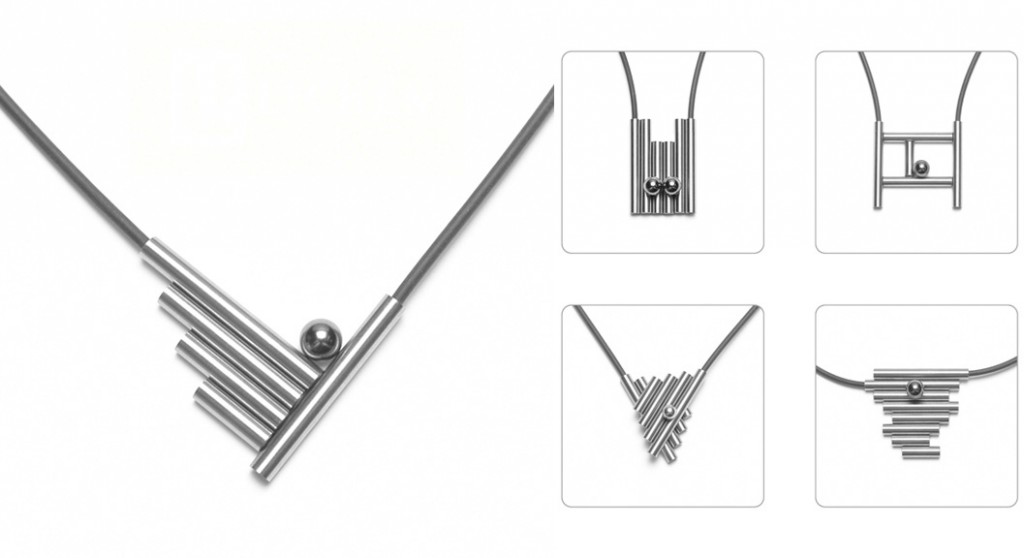 enigmagnetic possibilities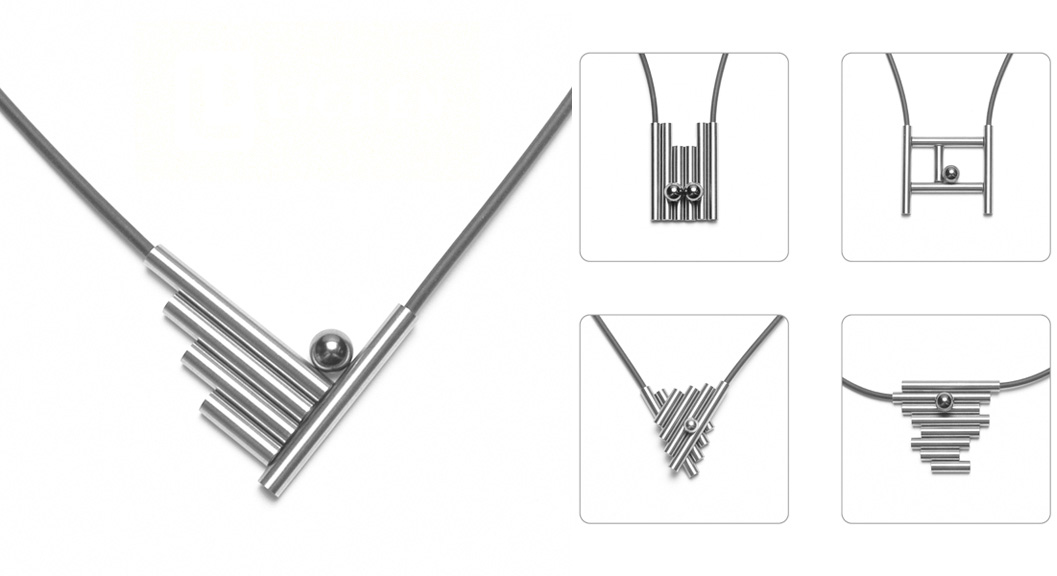 This striking necklace is the thinking woman's statement piece. With six brushed steel 'stix' of assorted lengths and six magnetic 'stones' made from silver and black nickel, the wearer can customize endless design arrangements. Magnetic stops are hidden inside the stix at specific points forcing the pieces to line up in a way that is physically and visually balanced.
Stix + Stones was designed by Brandon Perhacs who runs Lichen Studio from Bainbridge Island, Washington. I met Brandon at Model Citizens NYC earlier this year and was impressed with his entire line of products including magnetic vases and felt cuffs.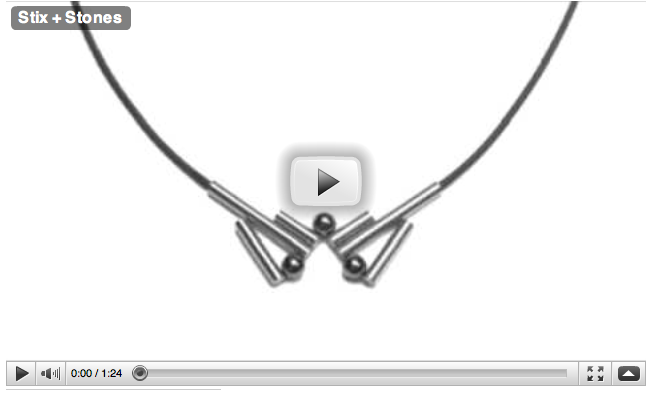 Take a look at this minute-and-a-half video that showcases over sixty configurations for the Stix + Stones necklace. You can purchase this and other designs from the Lichen Studio bigcartel shop. The Basic Stix + Stones is $98 (which includes two stix and four stones), and the Full version is available for $159.