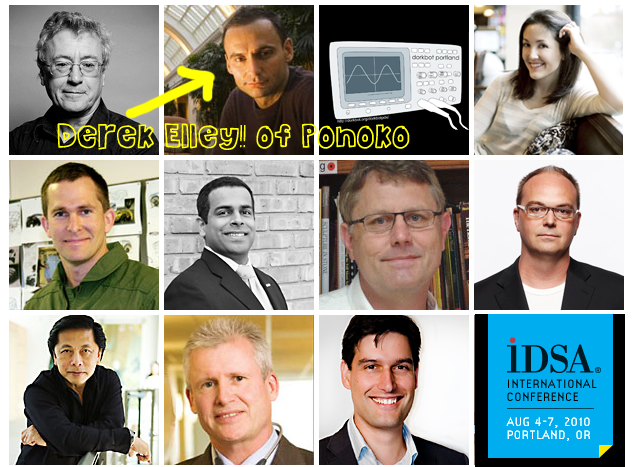 IDSA Debates the DIY Movement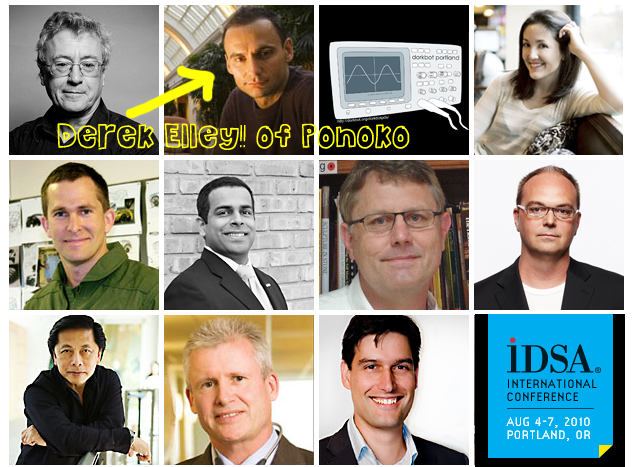 The "rock stars, industry legends, inventors, and artisans" of design will amass 4–7 August in Portland, Oregon for the Industrial Designers Society of America 2010 International Conference. This year's hot topic is DIY Design:
What if the DIY resurgence meant the end of industrial design? When anyone can create exactly what they want by themselves, who needs a professional? On the other hand, the creativity and design awareness it brings could be exactly what ID needs.
Discussion subjects will include Enabling Technologies (the democratization of design tools), DIY as an Innovation Engine, Slow Craft, Consumer Customization, Crowdsourcing, and Indepedent Design & Creation.

The 2010 Speaker lineup is pretty out of control. They've got the VP of Design and User Experience at Blurb, Chad Jennings; Dale Dougherty, the founder of Make magazine and Maker Faire; Grace Bonney who pretty much started the world of design blogs with Design*Sponge; and Ponoko's own Derek Elley — plus a ton of designers, thinkers, and makers from all over the country with an appropriate spotlight on the game changers in Portland.


Conference tickets run about $700, but if you can't make it to PDX next month you can stay connected through the Conference Blog.