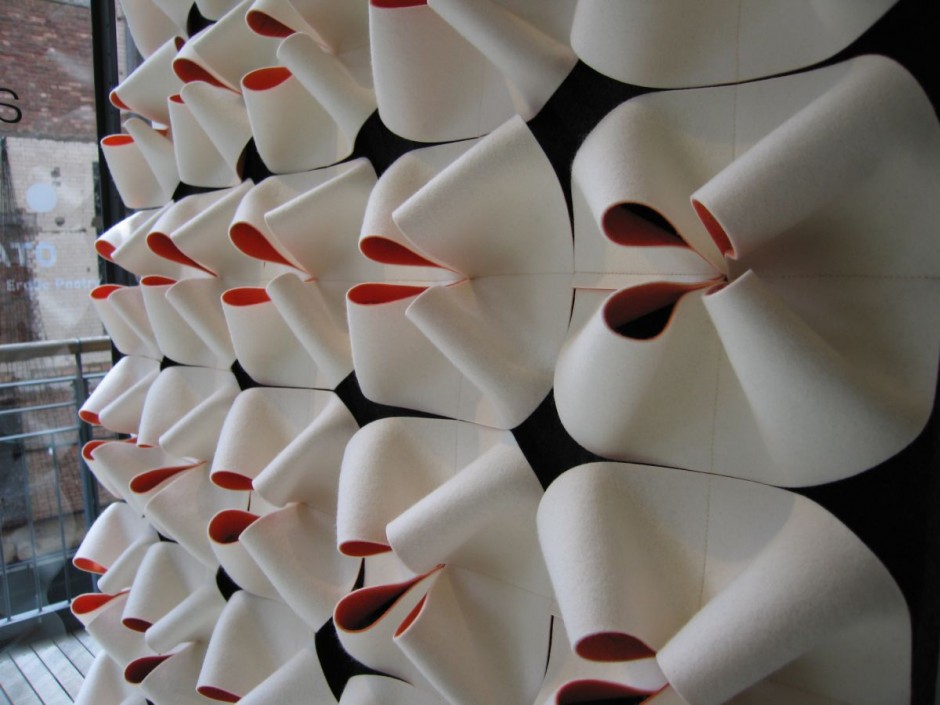 Anne Kyyrö Quinn studio produces custom wool felt wall coverings by hand.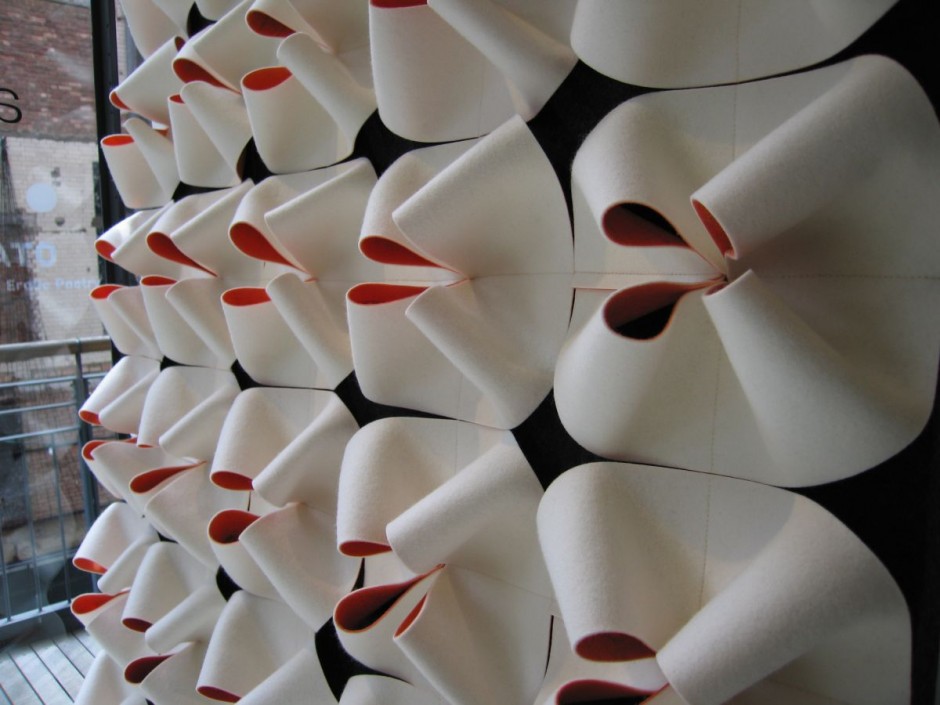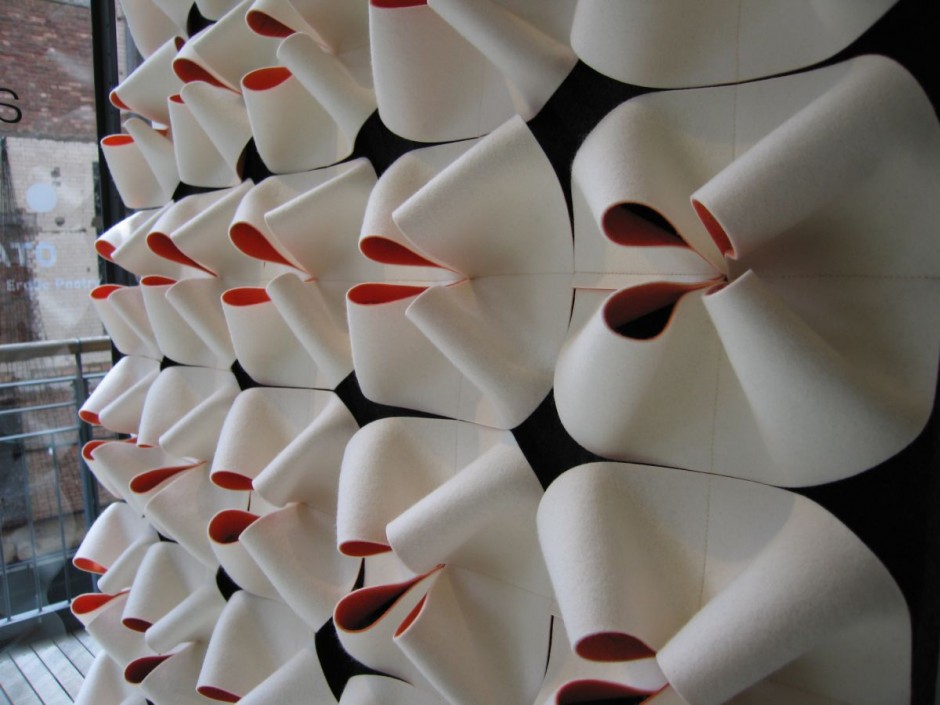 Based in London, Anne Kyyrö Quinn studio designs, produces, and installs custom 3d wall coverings made from wool felt. All of the cutting, sewing, and finishing is done by hand. When an architect or interior designer commissions a wall covering from the studio, it is designed and produced specifically for that project starting with a collection of 18 core designs.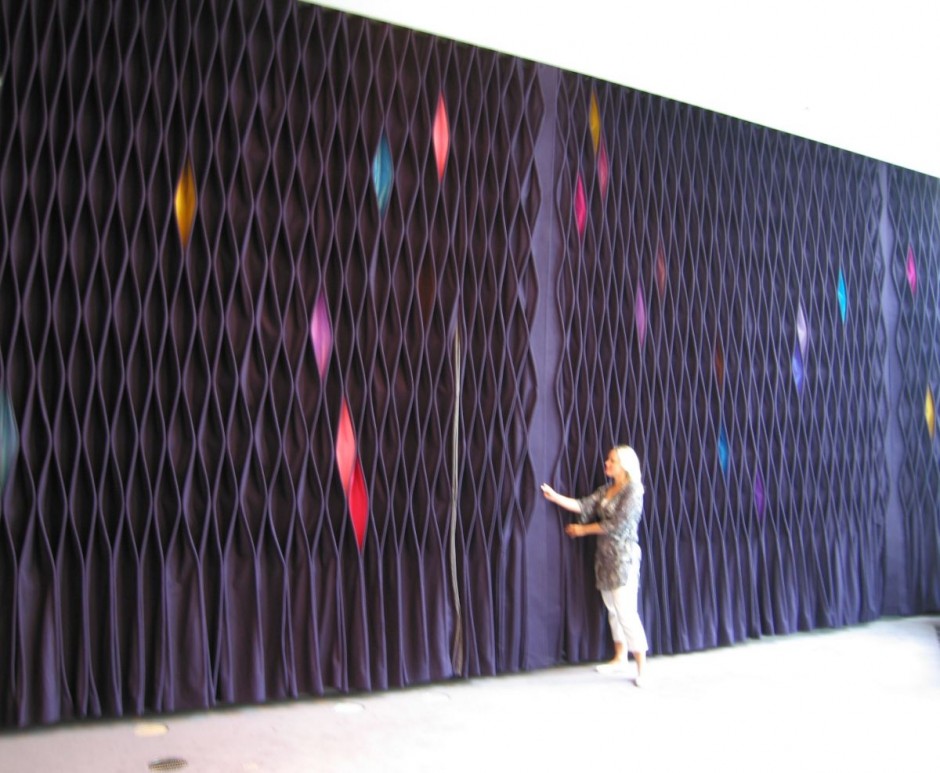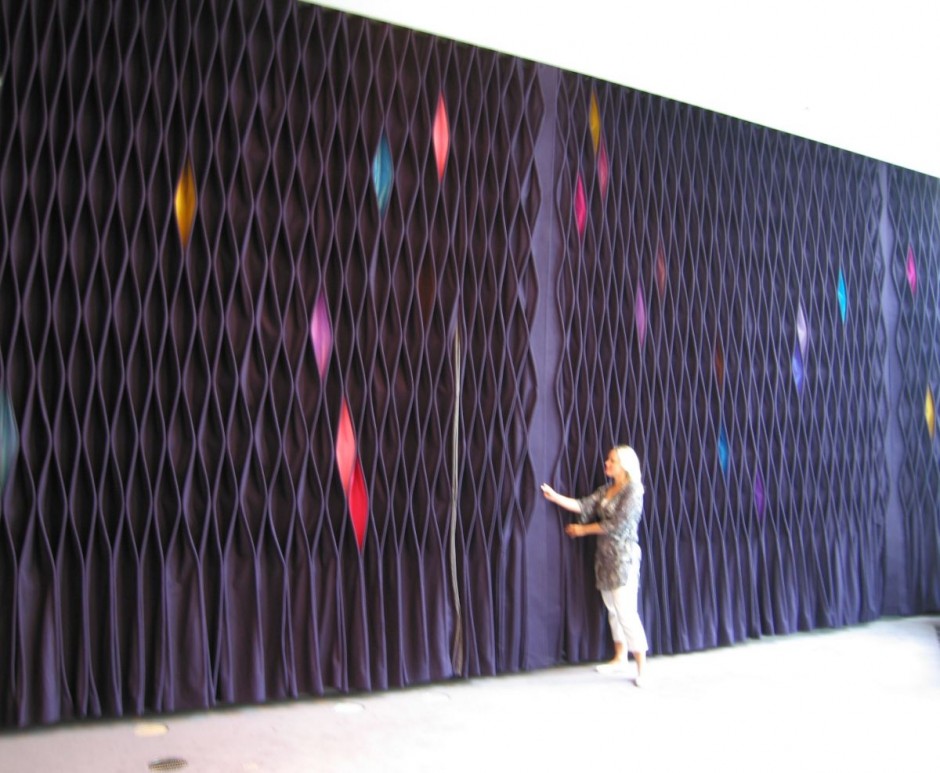 These wall covering use the somewhat stiff nature of felt to it's best advantage to completely transform the wall into a 3D sculpture. My only complaint is that the studio only does custom work and doesn't offer a line of products for people to use in their own homes. But complaints like that are for people who don't know how to make things, right? Ponoko will laser cut just about anything . . . and we offer felt . . . I'm sure you see where I'm headed with this.
What kind of clever 3D felt decoration can you make for your walls? Try it out with Ponoko Make and let us know if you come with something incredible. If you need some more inspiration check out the products made from felt in the showroom. But please don't copy Anne Kyyrö Quinn's wonderful designs. I know they're gorgeous.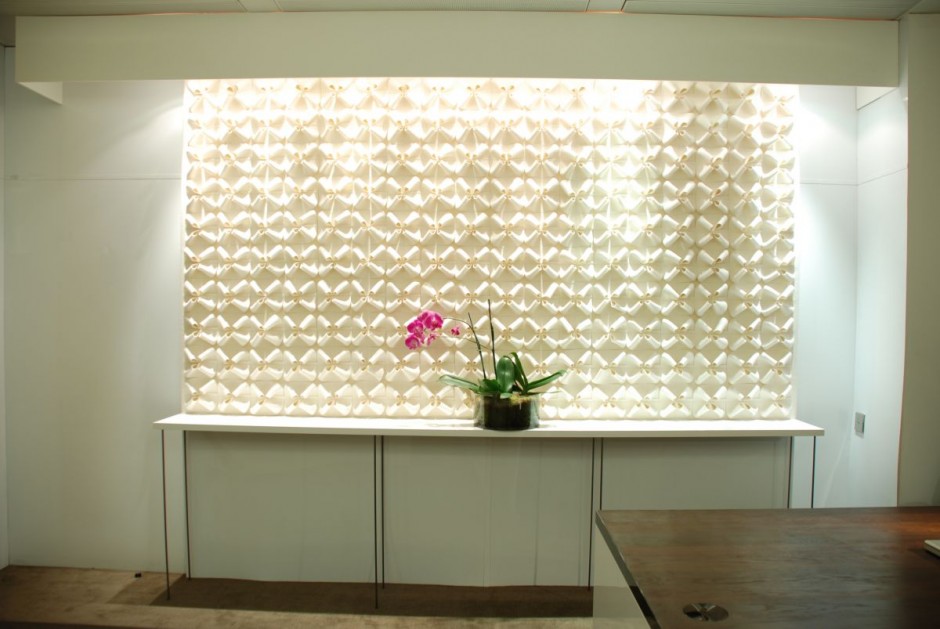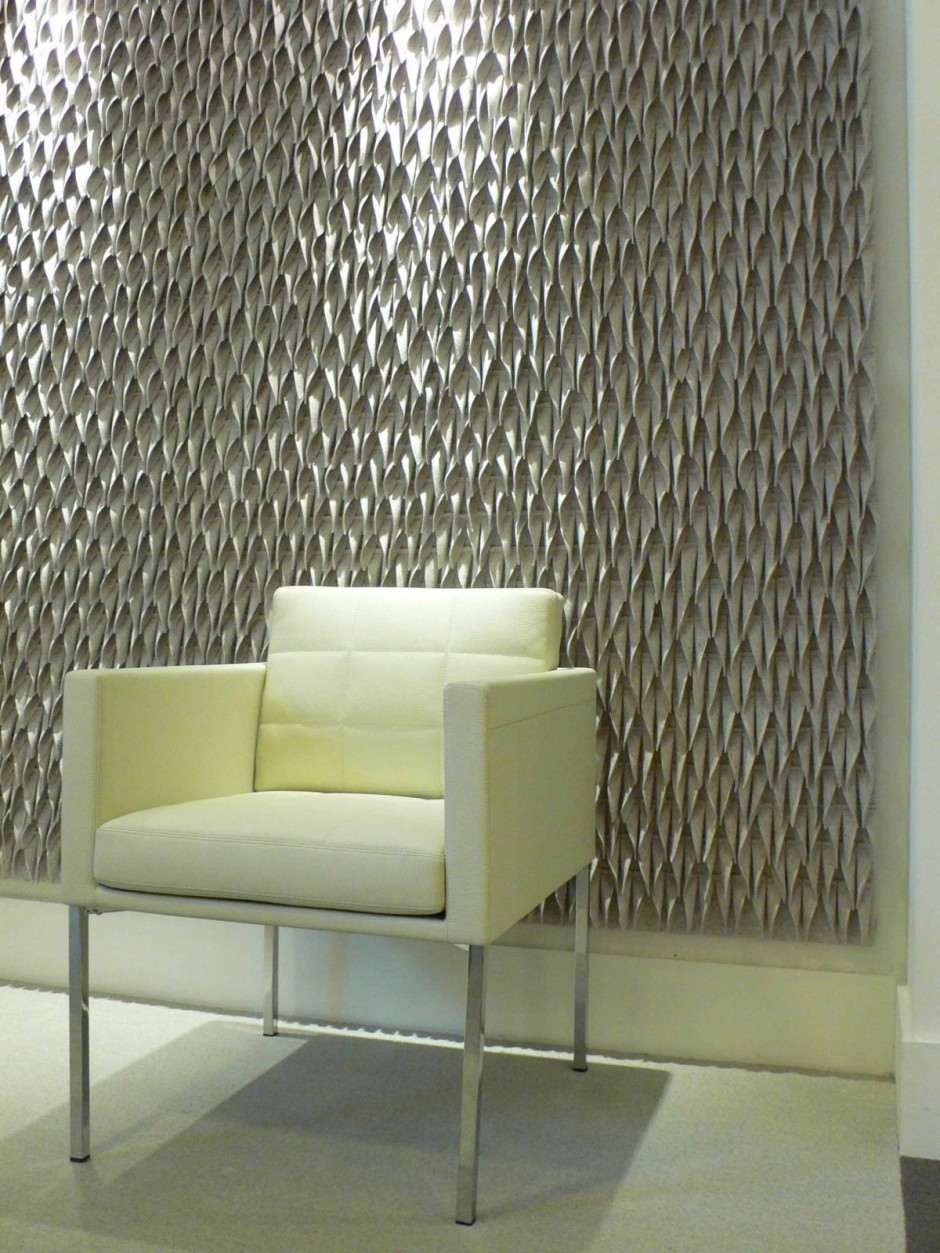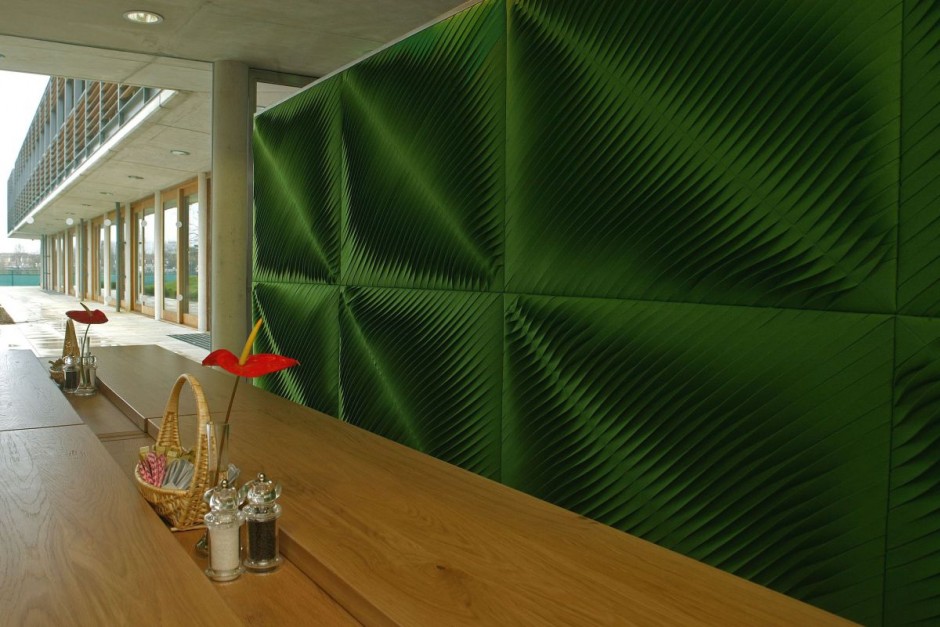 Via Contemporist